On 6 January 1861, Victor Horta – Belgium's most celebrated architect and one of the trailblazers of the Art Nouveau movement – was born in the Belgian city of Ghent.
In Brussels, Victor Horta is everywhere. Whether you arrive at Central Station or visit Bozar, many people's idea of Brussels is synonymous with Horta's architectural creations.
His work is seen as the best representation of Art Nouveau – a catalyst for a new ornamental and decorative style which defined an era through asymmetrical lines and shapes inspired by nature: flower stalks and buds, vine tendrils, insect wings, and other natural objects. Horta's contribution has been immortalised in the history, art and culture of Belgium, with four of his townhouses in Brussels enjoying UNESCO World Heritage Status.
Victor Horta's story, however, could have been so very different. Having initially embarked on a music degree at the Royal Conservatory of Ghent, Horta's expulsion for misbehaviour would change the course of Belgian architectural history forever.
After having lived in Paris during the late 1870s, Horta switched his studies to architecture and moved to Brussels in 1881 to attend the Académie Royale des Beaux-Arts. In Brussels, he was a pupil of the Neoclassical architect Alphonse Balat, who greatly admired the talents of his protégé, and took him on as an assistant.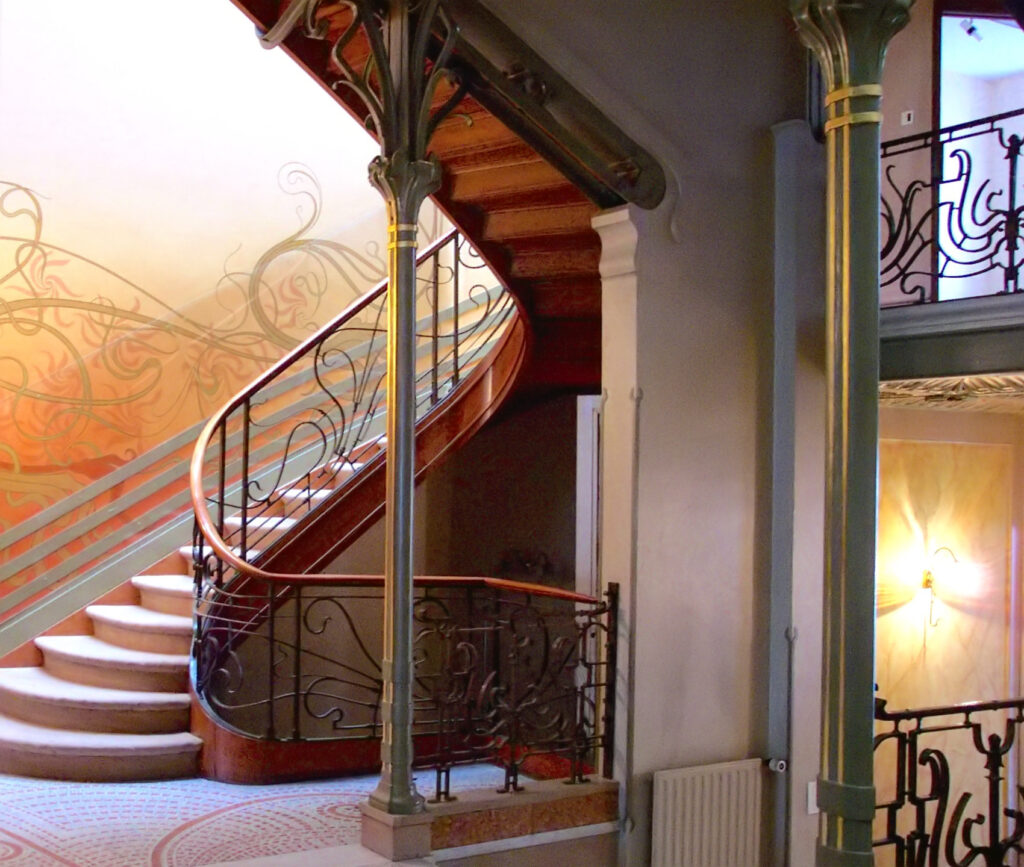 Horta's architectural abilities flourished to pioneer the Art Nouveau architectural style. His first solo commission, the Hôtel Tassel masterpiece in Brussels built between 1891 and 1892 for the scientist Emile Tassel, is thought to be the first example of an Art Nouveau house on the continent.
One of his biggest works of art also has a chapter in the dark history of Brusselization. While Horta is best known for designing townhouses for the wealthy, he also had various more socially-orientated projects. In 1895, he designed the stunning Maison du Peuple/Volkshuis in Sablon as the headquarters of the Belgian Workers Party.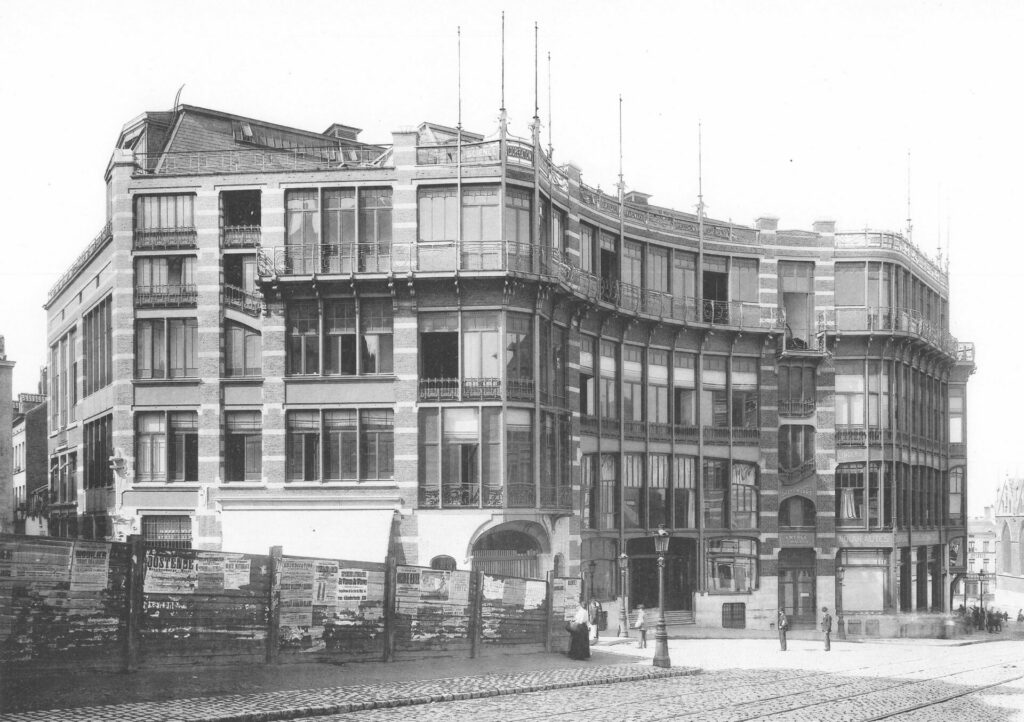 The building was torn down in 1967 by the Brussels authorities – despite an international cry of 700 architects – due to real estate speculation. Today, a 26-storey tower lies in its place, whereas some of the original Art Nouveau pieces of the building can still be seen in the eponymous Horta metro station in Saint-Gilles.
Another one of his buildings has the sad accolade of having been victim of the worst fire in Belgian history. In May 1967, Victor Horta's L'Innovation department store on Rue Neuve burnt down killing 325 people and injuring 80. The building, completed in 1901, is also widely seen as another tragically lost Art Nouveau masterpiece.
What made Art Nouveau so unique at the time, was that its raison d'être aimed to depart from imitative historicism – the previous styles which had dominated the 18th and 19th centuries, Many have argued its stylistic inspiration from nature was a comment on the rapid industrialisation that was gripping Europe at the time.
Art Nouveau would enjoy its heyday up until the outbreak of the First World War – when Horta emigrated to London and lectured at US universities. In the post-war world, his style also moved towards Art Deco, emblematic of the interwar period with a sober style as the order of the day. Horta designed Belgium's pavilion at the 1925 International Exhibition of Modern Decorative and Industrial Arts in Paris – thought to be the birth of Art Deco.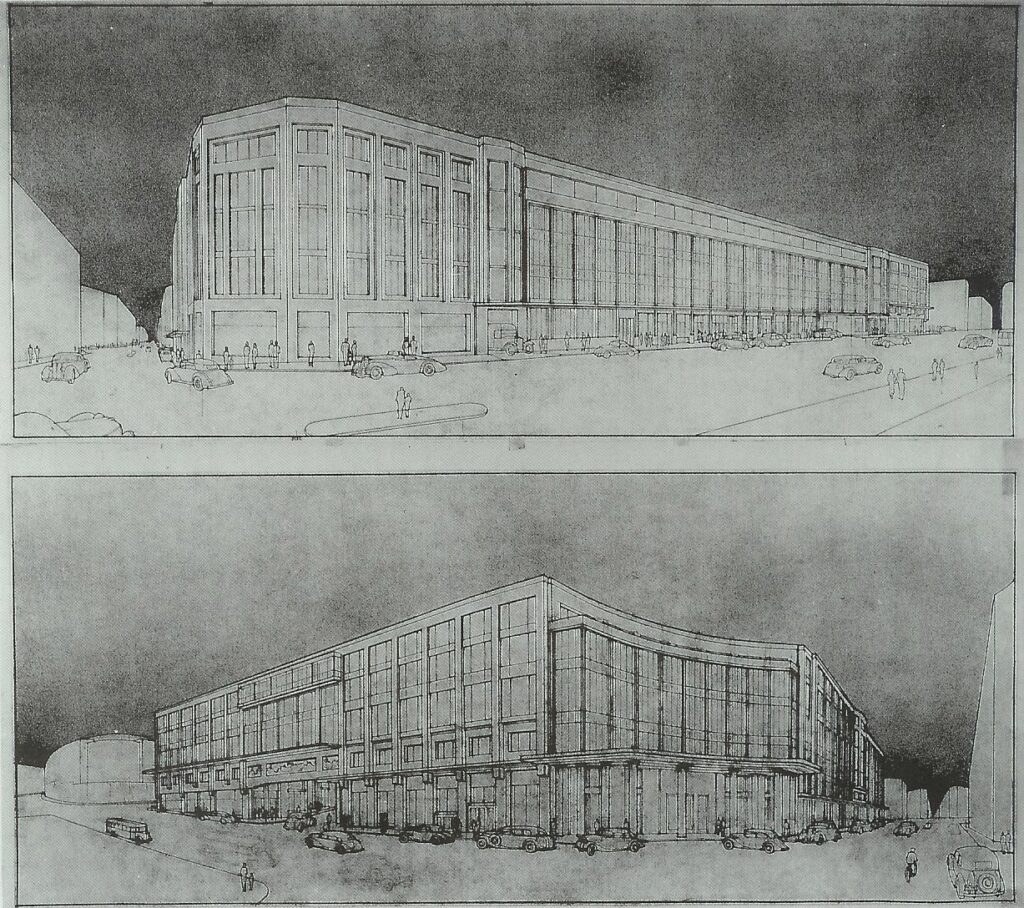 Horta's final project was the Central Station in Brussels in 1937, but due to the Second World War, its completion only ended in 1952, after his death, as Horta passed away in 1947. He is buried in Ixelles Cemetery.
While for many, Art Nouveau is synonymous with the streets of Paris or Barcelona, Horta occupies a vital space in the movement's history, inception and flourishing in Brussels. His later work showed him to be a versatile architect who responded in his unique way to the zeitgeist of the interwar period, and today is still lauded across the world for his contribution to the world of architecture and more.
"Today in History" is a new historical series brought to you by The Brussels Times, aiming to take you on a trip down memory lane for newcomers and Belgians alike, written and compiled by Ugo Realfonzo (Editor).