On this day, 25 March 1958, construction of the Atomium in Brussels was completed, just weeks before the official opening of the Brussels World's Fair. Originally facing demolition, the building survived to become one of the landmarks of modern Belgium.
Standing 102 metres tall, the Atomium was designed and built as the icon and showpiece pavilion of the 1958 World's Fair, more commonly known as Expo 58.
In an era defined by the ominous shadow of nuclear weapons, the designers chose to create a model of an iron crystal atom, enlarged more than 165 billion times, to symbolise the peaceful use of atomic energy for scientific purposes.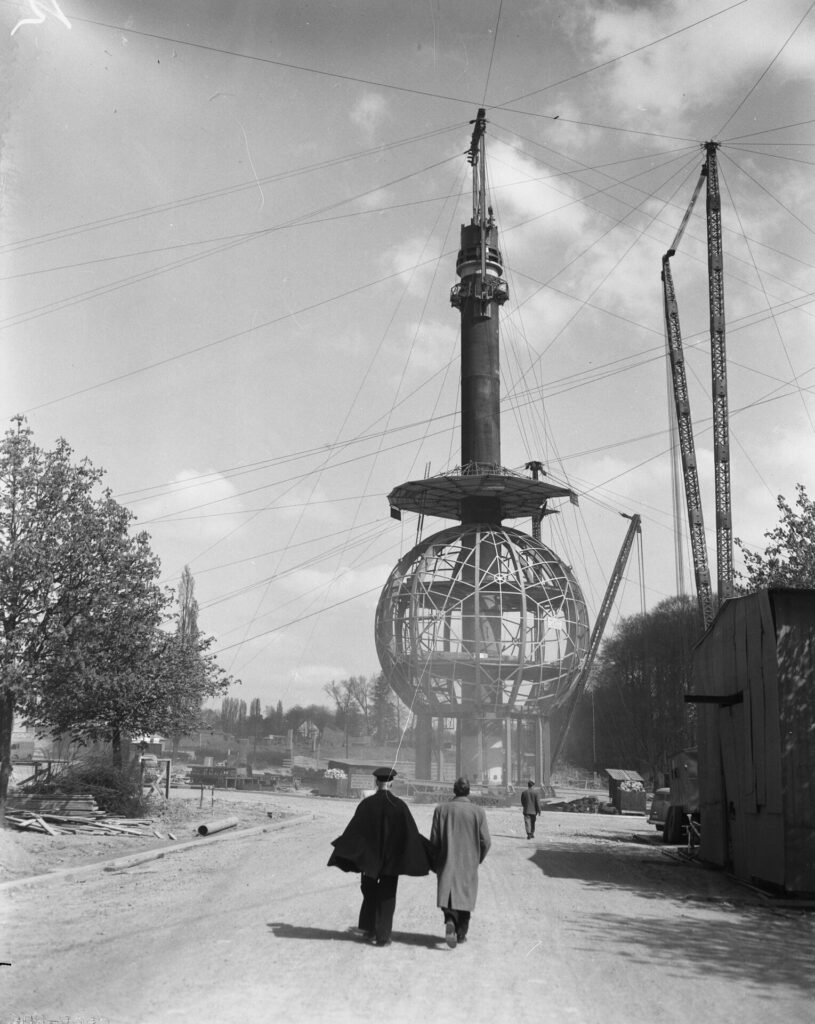 Engineer Andre Waterkeyn and architects André and Jean Polak had begun to develop their first plans for the landmark as early as 1955. André and Jean Polak drew numerous sketches for the architectural transposition of the concept.
Extensive wind tunnel tests were quickly carried out to determine the wind resistance of a set of spheres, which was a world first. Subsequently, they decided to build the framework of spheres in steel and cover them in aluminium.
The use of lighting is also symbolic, with the small lights evoking electrons that surround the nucleus of the atom. The nine balls are connected to each other by hollow pipes in which stairs have been installed.
The central pipe is equipped with an elevator that leads visitors to the upper ball which, unlike the other eight balls, is not intended to serve as an exhibition space but is occupied by a restaurant.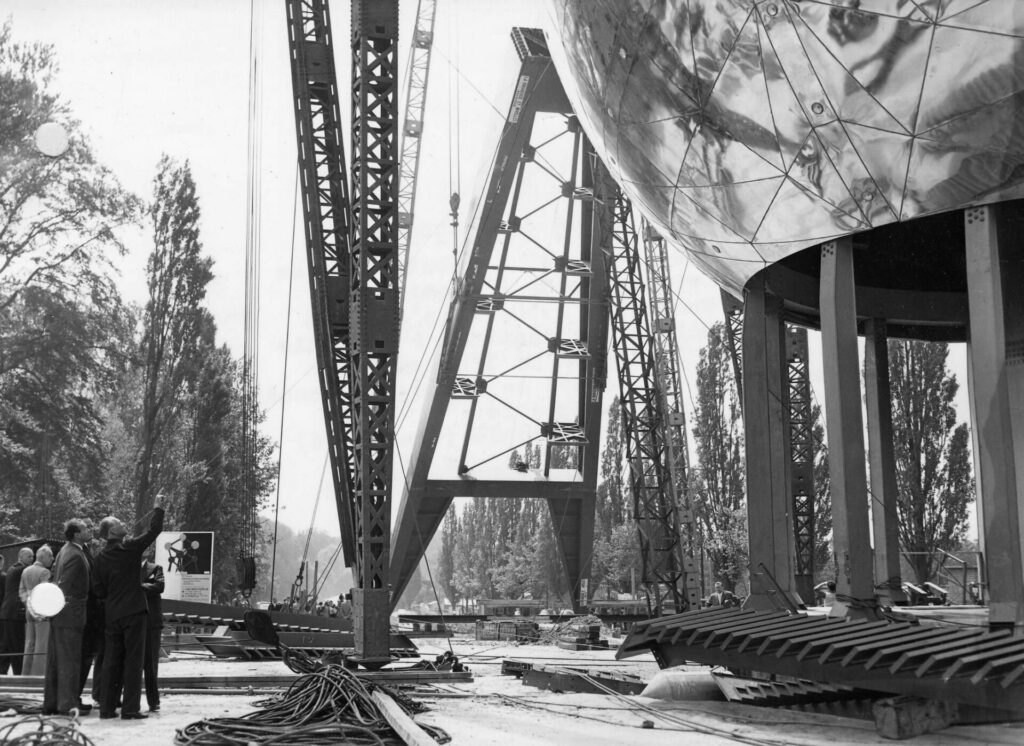 The building cost 200 million Belgian francs. More than 41 million visitors visited the site during the expo, which was opened with a call for world peace and social and economic progress by the Belgian King Baudouin I.
Unlike most of the other pavilions, the Atomium was not dismantled at the end of the World Fair, as originally planned.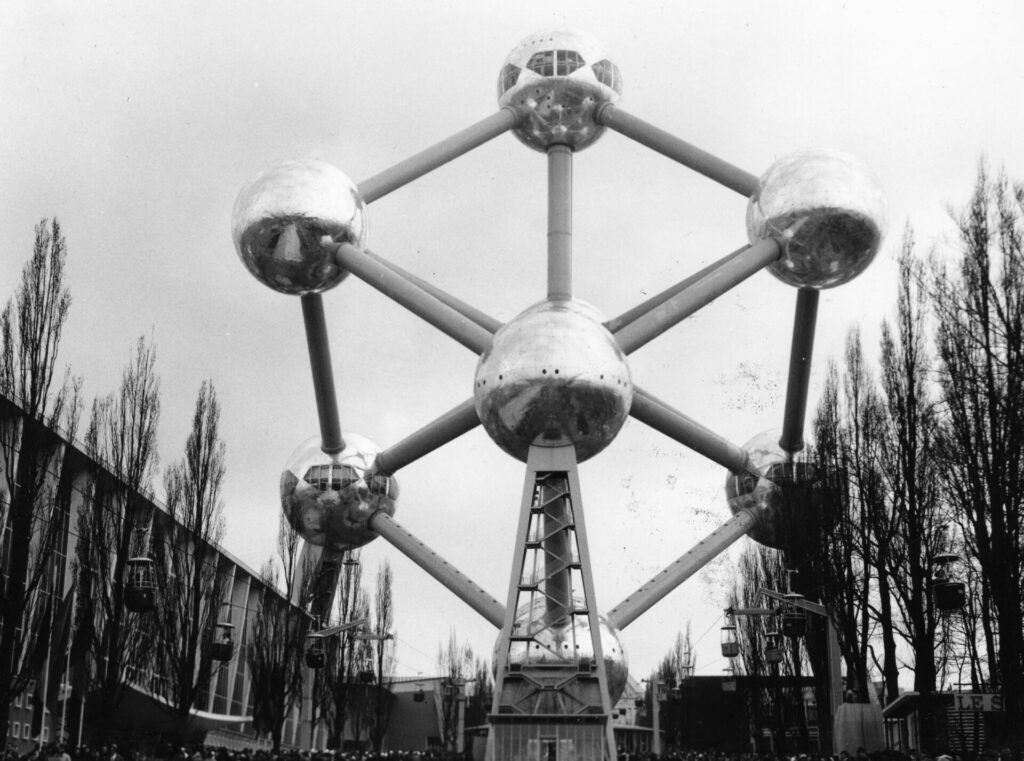 Today, it is one of Belgium's symbols, both nationally and internationally, with visitors being able to see an exhibition on its construction and Expo 58, as well as enjoying a unique panoramic view of the city.
"Today in History" is a new historical series brought to you by The Brussels Times, aiming to take you on a trip down memory lane for newcomers and Belgians alike, written and compiled by Ugo Realfonzo & Maïthé Chini.