On this day, 22 March 1995, then-Minister of Foreign Affairs Frank Vandenbroucke (who is currently Belgium's health minister) resigned from the Federal Government following the "Agusta scandal," in which he ordered people to burn money received as a bribe.
The Agusta scandal was an important criminal case in Belgium, centred around corruption in the air component of the Belgian Defence Ministry The company had promised many millions of Belgian francs to Flemish and Francophone socialists to approve a contract.
The scandal arose from the investigation into the assassination of Francophone politician from the Socialist Party (PS) André Cools, who was killed in July 1991 by two men who were recruited from the mafia environment.
175 million Belgian francs
A few weeks after the murder, Cools' right-hand man, former Colonel Jean Dubois, spoke in court about the purchase of Agusta helicopters by the Defence Ministry, and the bribes received. One of the rumours that circulated before Cools' murder was that he knew about the bribes received on the Agusta deal, and was planning to talk.
What initially seemed to be a scandal within the Liège fraction of the PS, quickly escalated when the names of well-known Belgian entrepreneurs came up in the investigations, as did their connections with politicians.
One of these entrepreneurs had been paid 175 million francs (over €4.3 million) commission on the Agusta contract, which was channelled through a company in Central America. Part of this money was then promised to various PS politicians in Belgium.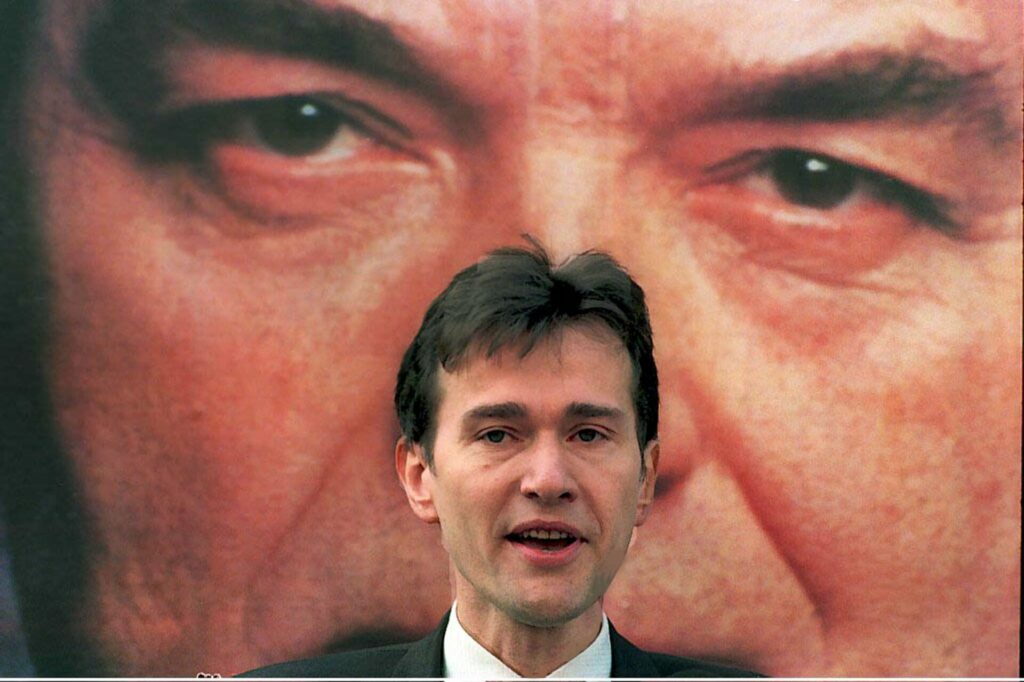 In 1991, Vandenbroucke, who was chair of the Flemish Socialist Party (SP) at the time, learned that these bribes (a few million Belgian francs) were not explained in the party's accounts, and were being held in a safe at a Codep bank. Worried about the party's accounts, he then asked the party's financial adviser, Etienne Mangé to "burn the money."
While Mangé did not comply, Vandenbroucke's order permanently tarnished his reputation.
Further investigation into the Agusta bribes later revealed that the party accounts had indeed been tampered with. When the news leaked to the press in March 1995, Vandenbroucke – who had gone on to become Minister of Foreign Affairs by then – was forced to resign.
Importantly, the Public Prosecutor's Office has formally exonerated Vandenbroucke from all guilt.
"Today in History" is a new historical series brought to you by The Brussels Times, aiming to take you on a trip down memory lane for newcomers and Belgians alike, written and compiled by Ugo Realfonzo & Maïthé Chini. With thanks to the Belga News Agency.