Parents of children who were victims of traffic accidents have symbolically placed a number of empty rooms on a booking site to urge drivers to be careful on the roads, especially during the end-of-year period.
Stan's room is among the houses and rooms available for a holiday stay on the booking.com website. He would have been 24 today, but he died in a traffic accident in 2019. Stan was passionate about football and dreamed of becoming a pilot, reflected in the model planes in his room.
Speeding while driving still claims more than 200 victims each year in Belgium. The association Parents of Injured Children (OVK) put up empty rooms on the website as part of an awareness campaign to make people aware of the need to be careful when driving and to reduce speed in what can be difficult winter road conditions.
"When parents lose their child in a traffic accident, they often leave the room as it was on the day their child last left it," the OVK website empty rooms states.
"It is one of the most tangible memories they have of their child. The unchanged nature of the room means they can still feel the presence of their child."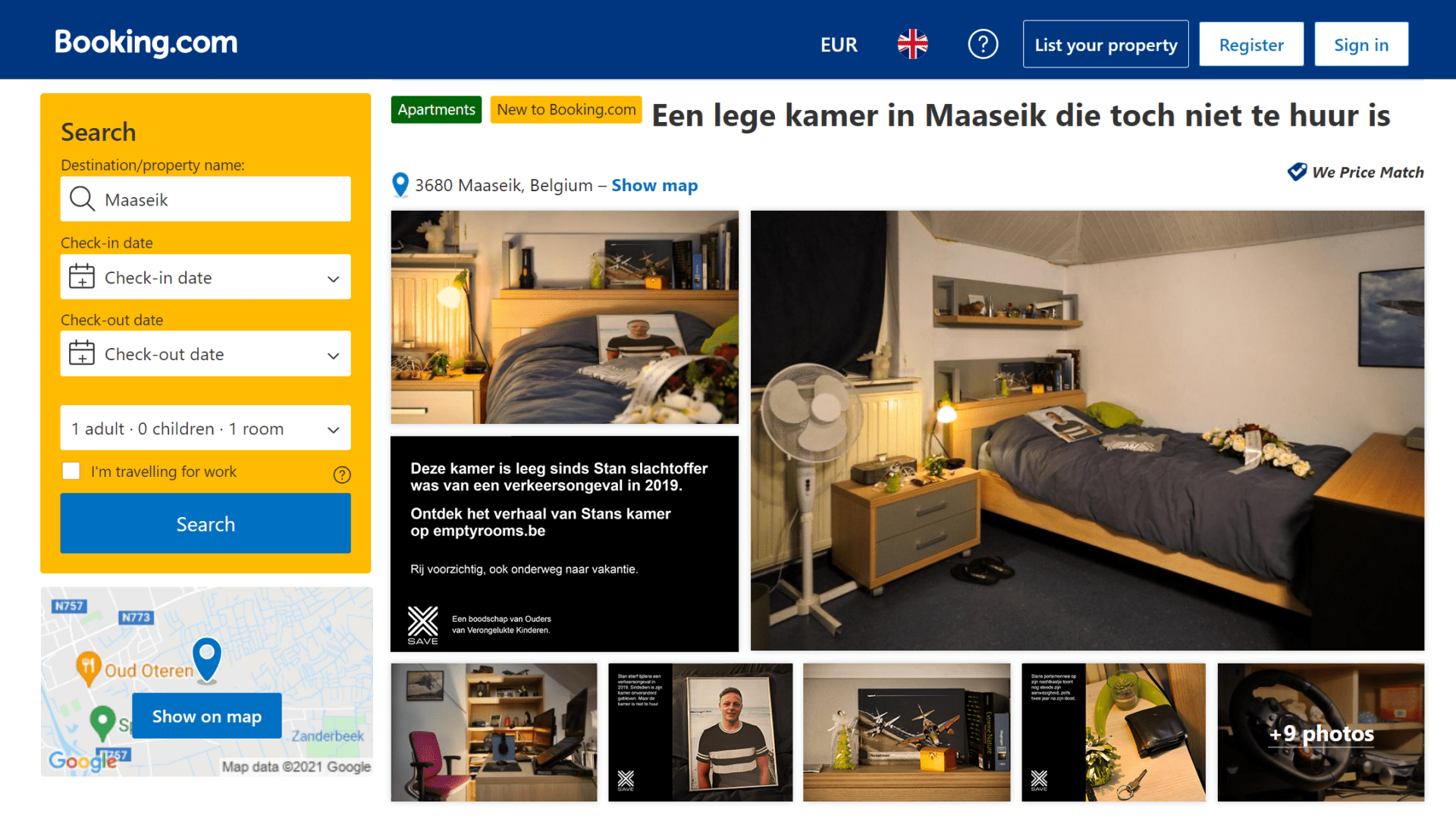 The campaign specifically hones in on this time of year, during which many people are travelling for holiday purposes or to meet others for the festivities, which is why OVK has put some of the rooms on the booking platform, to "make the link between travelling, booking rooms and driving carefully."
Related News
Stan's father stated that if this campaign resulted in one fewer accident, "that is pure profit."
The rooms are not actually for rent, as is stated on the booking platform. Another room that was symbolically uploaded to the website is that of Leo in Turnhout. He died in a traffic accident 18 years ago; his many musical instruments still bear witness to his passion for music.