If plastic production continues at its current rate, the plastic polluting oceans is due to triple by 2040 and could outweigh all fish in the oceans. Now, a report by the Environmental Investigation Agency (EIA) has called this a global emergency.
"The time-bomb is ticking. If this tidal wave of pollution continues unchecked, the anticipated 646 million tonnes of plastics in the seas by 2040 could exceed the collective weight of all fish in the ocean," said EIA Ocean Campaigner Tom Gammage.
Every year, some 367 million tonnes of plastic waste is produced on our planet, the equivalent of the weight of the entire world population, directly "undermining people's health, driving biodiversity loss, exacerbating climate change and risking generating large-scale harmful environmental changes."
"The damage done by rampant overproduction of virgin plastics and their lifecycle is irreversible – this is a threat to human civilisation and the planet's basic ability to maintain a habitable environment," Gammage stressed.
Global and aligning treaty needed
The EIA warned that the issue can only be addressed with a "robust global treaty for plastics."
Although multilateral agreements to tackle biodiversity loss and climate change have been in place for almost three decades, there is currently no tool to tackle plastic pollution, which is one of the most prevalent and destructive pollutants in existence.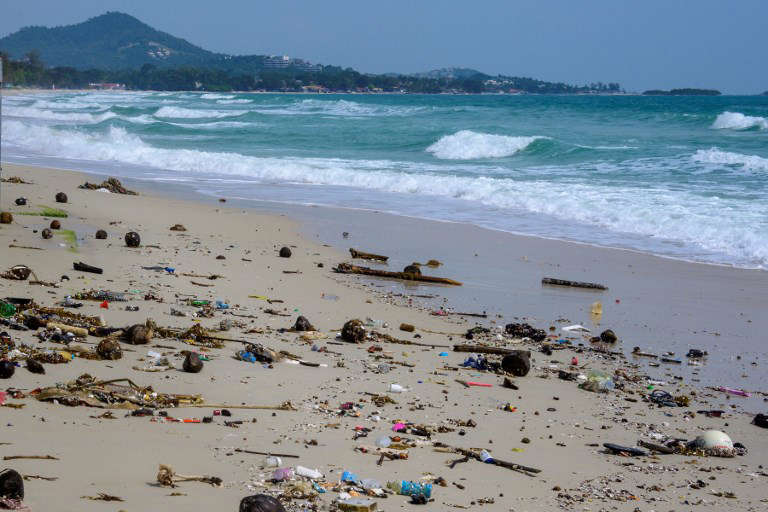 In response to the report – which pulls together recent scientific data on the broad impact of plastics on climate, biodiversity, human health and the environment – around 70 multinationals, including Coca-Cola and Unilever, called on the United Nations to create an ambitious and legally binding UN treaty to tackle the plastics issue.
"Many governments and organisations are working hard to deal with plastic waste and pollution. But the problem is getting worse and efforts aren't keeping pace. We believe the world needs a UN treaty to truly tackle the issue," a statement from Unilever read. This statement may seem more than a little hypocritical given that Unilever has been found to be the third-most polluting company worldwide when it comes to plastic waste.
Related News
The company argued that plastic is crucial for the safe and efficient distribution of products, and said that it has a lower carbon footprint than many alternatives. It conceded that "too much of it ends up in the environment" but insisted that banning it is not the answer.
"Without changes to how nations use, recycle and ultimately reduce plastic usage, we will not fix the problem. We need tough, global action that gets to the root cause."
The report is published ahead of the fifth session of the UN Environment Assembly, scheduled to take place in Nairobi next month, during which 193 UN Member States, businesses, civil society and other stakeholders will discuss policies to address the world's most pressing environmental challenges.