In anticipation of the influx of Ukrainian refugees in Flanders, the regional government has announced an array of measures to prepare the health care system, the labour market and education sector.
Almost three million people have fled the war-torn country since the Russian invasion on 24 February, according to the UN's refugee agency. Between 100,000 and 200,000 people are expected to arrive in Belgium in the coming weeks, including many children, which will require extra space in classrooms to be made available.
"I am concerned about the impact the crisis will have on schools. The school teams have just finished two intense coronavirus years. There are already great challenges in education and now this is added," Flemish Minister of Education Ben Weyts said.
In response, Flanders is providing extra resources and staff members for the reception of young people from Ukraine, including simplified procedures to create container classes, rewarding schools that take in refugees with extra funding, and a simplified hiring process.
Extra investments will also be made to teach Dutch to new arrivals and student guidance centres will receive extra support for their trauma-sensitive work. The budget amount will depend on the number of refugees that arrive in the region.
Access to labour market
As part of the Temporary Protection Directive introduced by the EU in light of the "extraordinary and exceptional nature of the attack and the scale of new arrivals to the EU," those fleeing the war will also gain access to the labour market.
"It is possible that some 120,000 refugees will come here, mainly of women and children. We are preparing the necessary steps. We assume that about half of them will also want to work," the region's Work and Economy Minister Hilde Crevits said, who wants to guide refugees who want to work towards a job as of April.
"Of course, we have to give them the necessary time and space to rest after such a traumatic experience. For those who do want to start working quickly, we are planning to offer guidance in the search for a job from April and we will provide training in language and additional skills."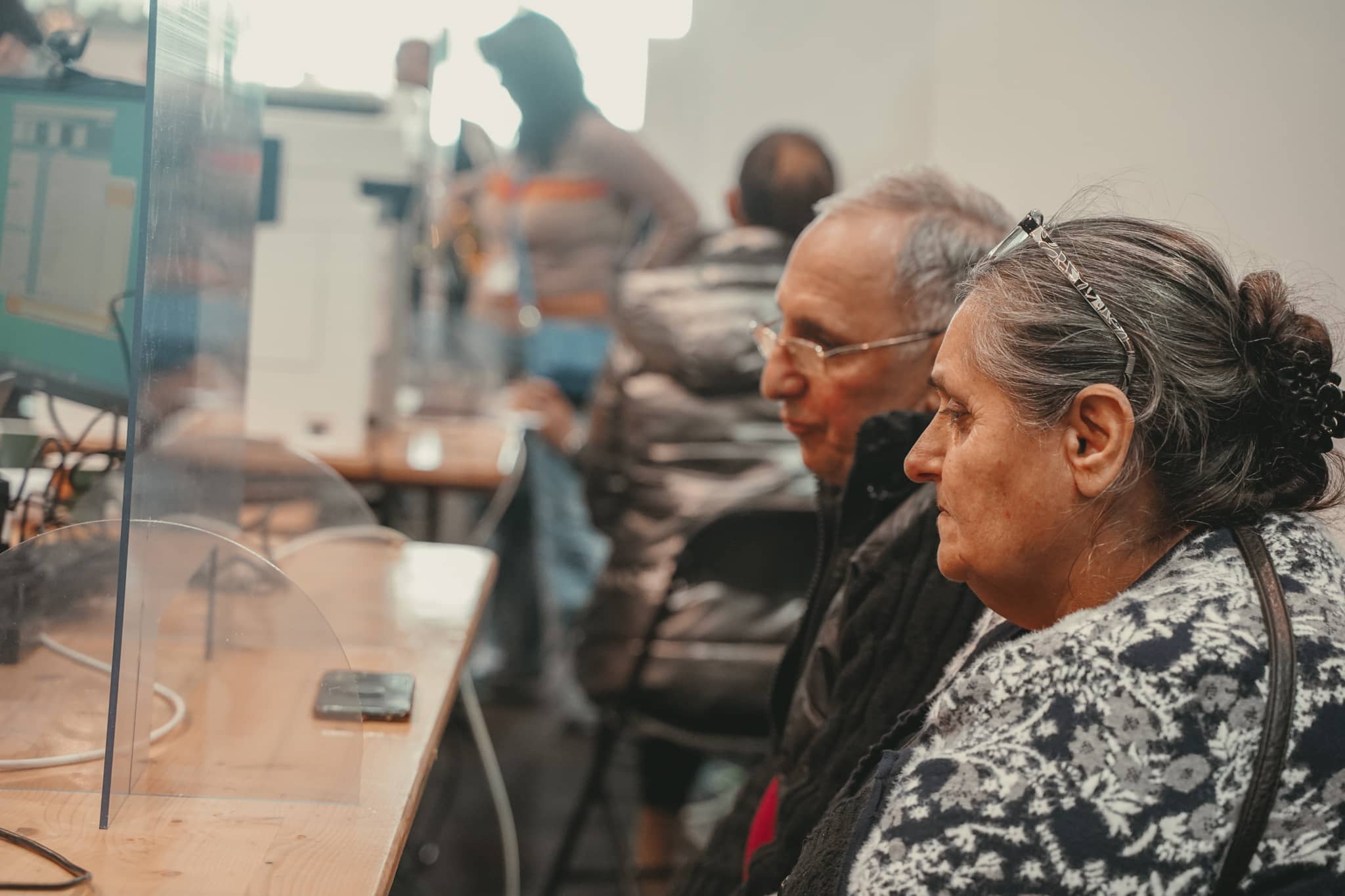 Flemish employment services VDAB will create a welcome page where employers can announce vacancies so that they can be found easily by Ukrainians. The site will also make easily accessible the support that both parties can rely on during recruitment and employment processes.
Ukrainians with a higher level of education and/or relevant work experience will also be able to apply for certain IT or engineering professions, among others.
Strengthening health care system
The large influx of refugees also poses major challenges to the Flemish care and welfare sectors, which is also still recovering from the pressures it faced during the coronavirus crisis.
Capacity will need to be enlarged quickly to cope with the new demands from Ukrainian refugees and to guarantee the necessary care to those who already needed it.
Related News
The government's plan puts emphasis on providing accessible and proactive psychosocial and victim support; access to healthcare will be strengthened by the mobilisation of frontline services.
Refugees with special care needs can also access regular services in the region and will be housed within competent care centres.
Particular care will be given to children and unaccompanied minors, with extra investments in foster care so that children and young people find a temporary home and receive the necessary support.
Finally, those who have not yet been (fully) vaccinated against the coronavirus will also have the chance to get their shots in Belgium.
"Today, it is impossible for anyone to estimate the extent and duration of this crisis. These first necessary investments help to realise a basic offer, but we follow the evolution closely so that adjustments can be made or efforts scaled up where necessary," a statement from Flemish health minister Wouter Beke read.