"Sometimes you have the feeling that there is no end to the crises" lamented Alexander De Croo as he announced a new raft of measures to tackle the country's long-simmering energy crunch.
The Belgian premier allowed himself only a fleeting lapse into world-weariness in what was an otherwise upbeat press conference, more Henry V ('Once more unto the breach!') than Macbeth ('Tomorrow, and tomorrow, and tomorrow').
Yet De Croo could be excused a moment of jaded submission when reflecting on the seemingly unending succession of scourges afflicting the continent, of which Belgium is the institutional heartland. Whilst it is the role of leaders to steer a nation towards calmer waters, few would contest that Europe has weathered more than its fair share of storms in recent months.
Fresh in the wake of the pandemic – which we haven't completely seen the back of – the country has been struggling in the ever-tighter grip of energy woes are making themselves felt far beyond the fuel and heating sectors. Already yesterday, this translated to a rise in the index price for bread – a surge that the president of the Francophone Association of Bakers fears could spiral to truly unthinkable heights.
Fortunately, the worst will hopefully be avoided with a sensible set of measures that should relieve pressure across the economy. These will help keep company costs down alongside assisting individuals. In real terms, the package should save an average of over €10 when filling up at service stations as well as promoting trains as a cleaner, and crucially cheaper, form of transport.
So whilst the continent continues to be rocked by market volatility that will likely get worse still, there is some reassurance to glean from the measures Belgium is making available.
Struggling to see the silver linings? Let @Orlando_tbt know.
Belgium in Brief is a free daily roundup of the top stories to get you through your lunch break conversations. To receive it straight to your inbox every day, sign up below:
The recent increase in the number of new coronavirus infections is continuing at an increasing pace in Belgium, while a rise is being recorded in the number of hospitalisations. Read more.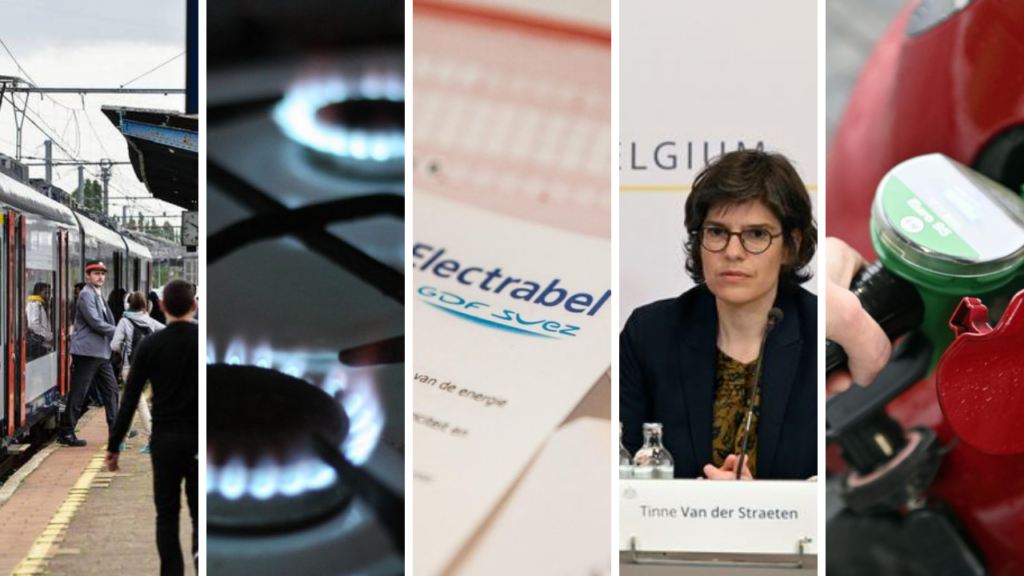 With energy costs skyrocketing in the weeks after Russia's invasion of Ukraine, Belgium's Federal Government has adopted a new raft of measures to bring the situation under control, announced Prime Minister Alexander De Croo on Tuesday morning. Read more.
Russia has openly acknowledged for the first time since the start of the invasion of Ukraine that the invasion is not going as hoped, various media report. Read more.
Gas prices have been rapidly increasing for months, stoked by concerns about shortages and Russian counter-sanctions. But on Monday, prices fell for the second time in a week after peaking at €190 per megawatt hour. Read more.
Belgian customs officials are reporting twice as much diesel fraud during traffic stops compared to previous years, according to FPS Finance spokesperson Francis Adyns. The spike in fraud is likely due to the soaring cost of fuel across Europe. Read more.
An 86-year-old German arrested in Brussels for smuggling heroin in May 2021 skipped his bail and failed to show up in court. While it remains unclear how much heroin the man smuggled, he was sentenced to 36 months in prison. Read more.
The Matonge lies on the edge of the European quarter, but nowhere in Belgium is less European. Read more.