Activists prevented a tanker allegedly carrying Russian oil from docking in the Antwerp port by blocking its entrance from 23:00 on Saturday until 06:00 on Sunday.
Activists of environmental organisation Greenpeace started the action against a tanker by climbing on a lock that the ship had to pass through and chaining themselves to it.
With this action, the organisation wanted to draw attention to the ongoing import of fossil fuels from Russia and called on governments to stop the imports of Russian fossil fuels as well as uranium, in light of the war in Ukraine.
"Our dependence on fossil fuels is fuelling the coffers of war criminals like Putin, driving up energy and fuel prices here, and exacerbating the climate crisis," Joeri Thijs, spokesperson for Greenpeace Belgium, said.
1/Today, Greenpeace activists prevented a tanker carrying Russian oil from entering the Port of Antwerp. 💪 #FossilFreeRevolution #StopFuellingWar pic.twitter.com/2otBWRPlU5

— Greenpeace Belgium (@greenpeace_be) April 9, 2022
Since the Russian invasion of Ukraine, a total of 51 oil and LNG tankers from Russian ports have entered Antwerp and Zeebrugge, according to research by Greenpeace.
"Each and every one of these tankers contributes to our country's complicity in the war in Ukraine. With a total capacity of more than 3 million m³ - or about 1,200 Olympic swimming pools - of oil and gas, these transports fuel the war and the climate crisis," he added.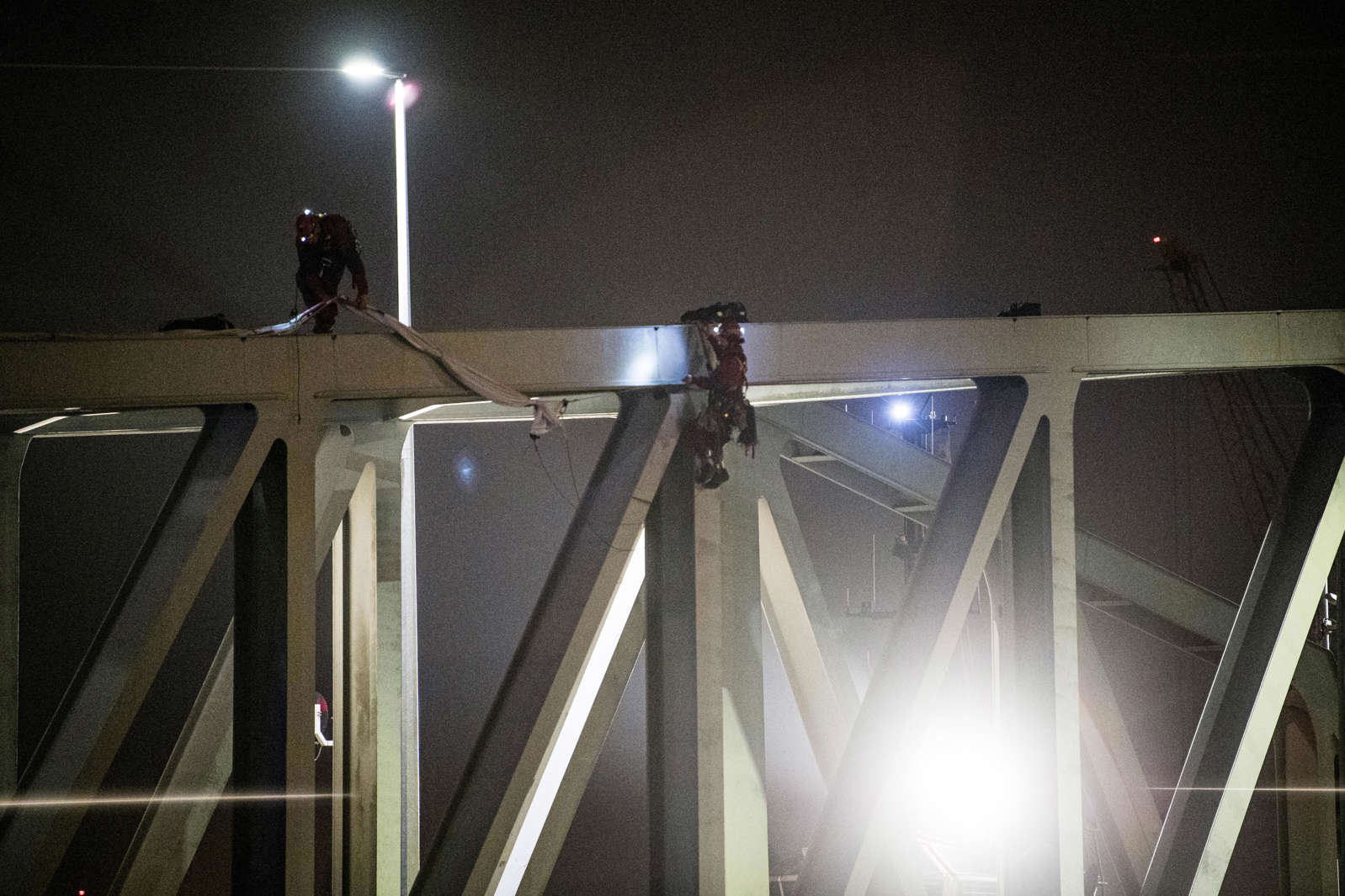 Earlier this week, Belgium announced it would be ready to deny these ships access to the country's ports if an EU consensus on the matter was agreed upon, and said it was preparing a bill that would allow it to do so.
The ship that the activists blocked, the Seychelles Pioneer, was also in Antwerp at the end of February and is said to be carrying 33,000 tonnes of diesel.
Plan to end fossil fuel dependency
Belgium, Germany and other EU countries are dependent on fossil fuels for their energy consumption. This is why the EU continues to spend €35 billion on Russian energy and spent only €1 billion on aid for Ukraine, and why the oil industry profited €3 billion in recent weeks, while people struggled to afford to pay their energy bills.
On an EU and Belgian level, politicians have been discussing the problematic dependence on fossil fuels, especially from Russia, but according to Thijs, "there is still have no emergency plan to reduce our consumption of oil and gas quickly."
Related News
"In the light of the climate crisis and energy crisis, we cannot afford to simply switch to other sources of oil or gas in case of a necessary boycott of Russian fossil fuels."
The organisation demanded a clear end date for the import of Russian fossil fuels and put forward 18 concrete proposals for an emergency plan to "reduce the dependency on oil and gas as soon as possible."
These include a maximum speed of 100 km/h on our motorways, cheaper public transport, heating up to 19°C in public buildings and schools, and less lighting in the streets at night.