Cycling is increasingly becoming the preferred way to get around Brussels. In the first two months of this year, the number of cyclists in the Belgian capital has increased significantly.
The number of cyclists counted by Brussels Mobility in Brussels in January and February 2022 increased by 25% and 32%, respectively, compared to 2021.
"Cycling is good for your health in several ways: it reduces traffic jams and therefore stress, and it improves air quality," Elke Van den Brandt, Brussels Minister for Mobility, said.
Bike traffic has significantly increased during rush hour on weekdays, but also in the evening and at night, especially at weekends, as a result of the relaxation of health measures, which is seeing more people go out to restaurants and bars and using their bicycles to do so.
Health aspect
Brussels Mobility is riding this wave of popularity in the capital for cycling by launching a new campaign to get even more people on the saddle and to increase the number of people that use their bicycles as a daily mode of transport.
Aside from providing a solution on the energy aspect — both to curb air pollution as well as to save money as fuel prices skyrocket — the new 'Bike for Brussels' bike promotion campaign also highlights the health value of cycling.
Related News
"Cycling can represent the daily dose of physical activity recommended by the WHO. For example, two out of three journeys made within Brussels are less than 5 km, exactly the recommended 30 to 45 minutes a day!"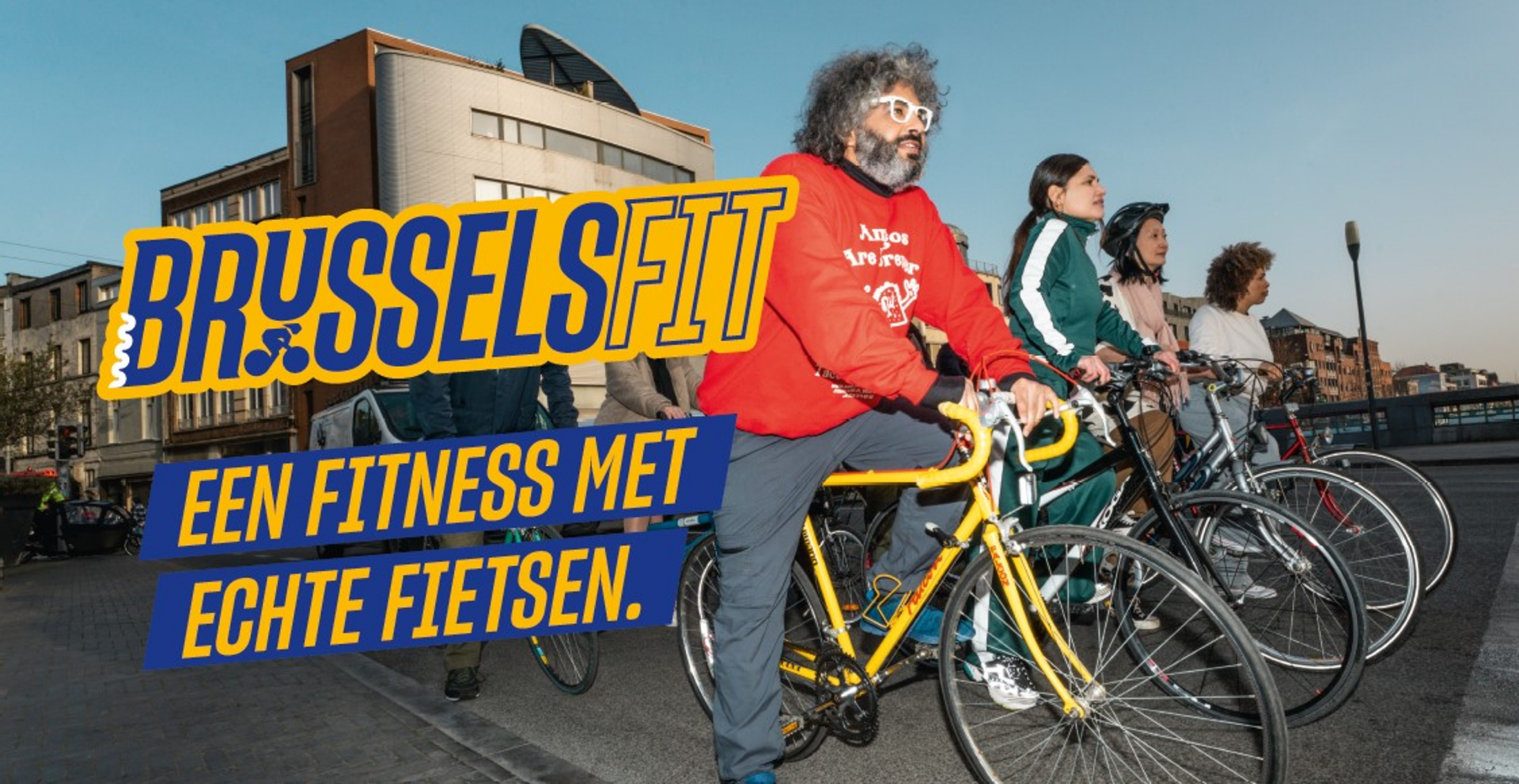 The transport organisation is looking to turn the capital into 'the largest outdoor gym' where one 'pedals on real bikes', particularly targeting the over-40s who can be known to use their car for short journeys.
To kick off the campaign, an 'Open Air Spinning' event will be organised on 8 May in the city centre. "We will also offer cyclists fitness exercises on three emblematic cycle paths of the capital. We are also planning targeted activations in the fitness halls of several large companies."