The first fully vegan fine-dining restaurant in Belgium, "Amaranth," will open in the East-Flemish municipality of Merelbeke, just outside Ghent, this weekend.
The restaurant, which opens on Friday 22 April, does not serve food based on meat or fish, and other animal products such as milk, cheese or eggs are not used in any of the dishes on the menu either, say owners Pieter-Jan Lint and Carmen Duytschaever.
"I come from a family of butchers," Duytschaever told De Standaard. "Meat, potatoes and some vegetables: that was what a regular meal looked like. But behind that piece of meat, there is also suffering. Even a slice of cheese conceals a sad story. While milk production requires a lot of water and is environmentally harmful, the cows also have to put up with a lot."
The pair wants to prove that it can pay off to do things differently, even in a country like Belgium, where meat is central to many menus. After years of experimenting with flavours and products, chef Pieter-Jan Lint is ready to open the restaurant.
Related News
Lint trained as a cook and learned the tricks of the trade from many renowned chefs. "They were all trained in the classic French cuisine," he told Het Laatste Nieuws. "A lot of cream and butter, in other words."
However, he was already paying a lot of attention to seasonal vegetables, fresh herbs and organic products. "That is how I gradually got into vegan cooking and how I turned my passion into my main job."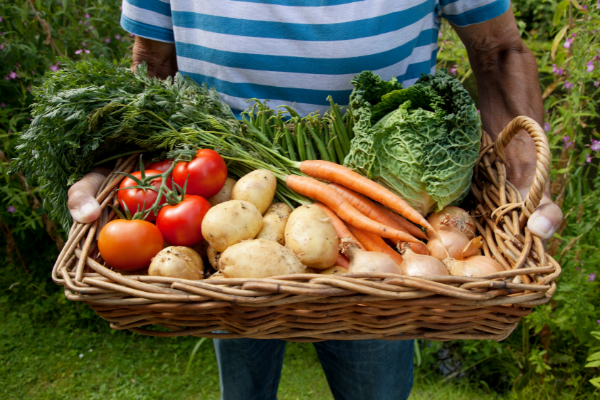 Lint has become very well-known for vegan gastronomy in Belgium and gives workshops and training courses to professionals from the hospitality industry. International producers can also count on his expertise in product development and the elaboration of recipes.
Duytschaever and Lint work locally and seasonally, including with self-picking farms. ''The shiitake mushrooms we serve are grown here just 1.5 km away. And the fresh herbs and flowers, we just grow here in the garden."
Using only plant-based ingredients, they give a vegan twist to classic French cuisine. The dame blanche, for example, is made entirely without cream but based on cooked and mixed rice, with oil, cane sugar and a touch of vanilla.
The chocolate sauce is made from pure cocoa, without the mild powder. "We are convinced that our way of cooking deserves a place in Belgian gastronomy."
The restaurant is only open two days a week, on Fridays and Saturdays. More information can be found on the website.