The Belgian League for Human Rights, a human rights advocacy organisation, has warned of a disturbing lack of transparency over video surveillance equipment in the Wallonia-Brussels Federation area.
The organisation contacted 287 municipalities and 82 police zones in order to ask for information regarding the use of video surveillance equipment in public spaces.
Under article 32 of the Belgian Constitution and several Belgian laws pertaining to administrative documents, Belgian citizens can make freedom of access requests to enquire about surveillance equipment in their local areas.
Despite this, less than 30% of Brussels municipalities and police forces responded to the freedom of information requests. The vast majority of administrations contacted exceeded the legal response period of 30 days.
Who's watching who?
The Human Rights League is particularly concerned with the wide roll-out of surveillance equipment, especially in residential areas. Brussels has previously been described as a "smart city", with a large focus on rapidly expanding its network of video surveillance equipment.
The Belgian Police was found to be "too lax" with video surveillance equipment, particularly when it comes to confidential conversations recorded between suspects and their lawyers while in police custody, according to a report by the Controlling Body for Police Information (COC).
"Video equipment threatens, in an ever greater way, some of our fundamental freedoms (respect for private life, freedom of movement, limitation of state power, etc.)," the Human Rights League states.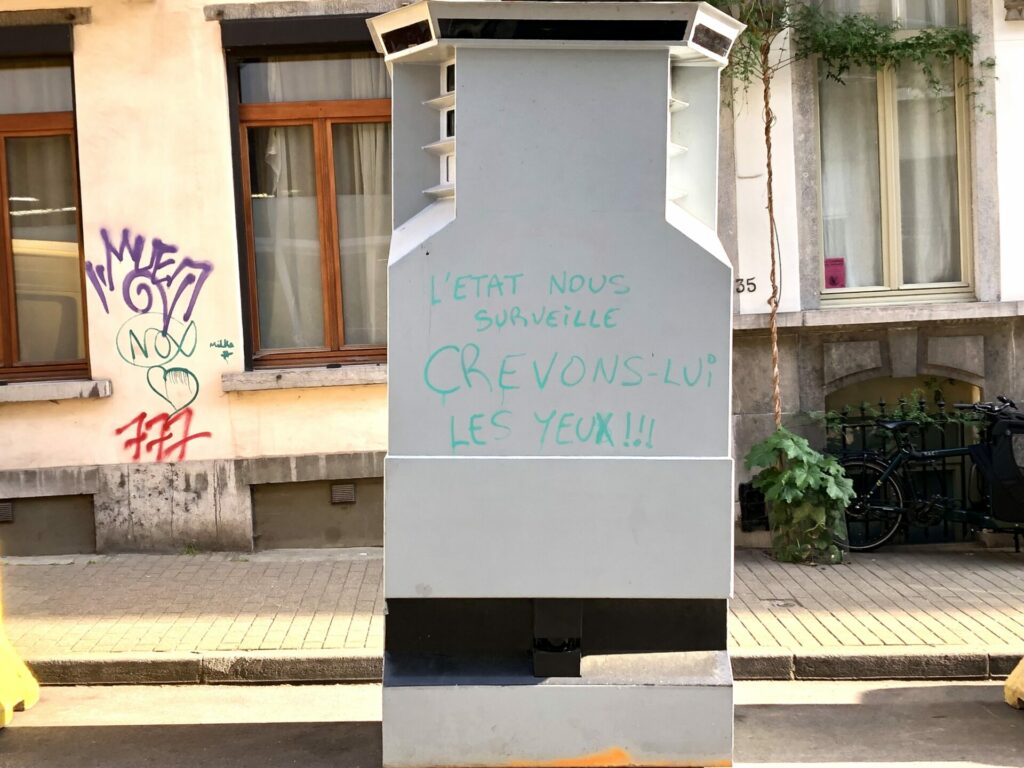 The civil rights organisation also suggests that security cameras are not as effective as they may seem, and therefore a waste of taxpayer money. Brussels municipalities receive large grants towards the purchase of surveillance cameras, which the Human Rights League believes are ineffective in reducing crime.
"The extension of surveillance techniques confronts us with a real societal choice. Their multiplication seems to prepare for the deployment of facial recognition systems," the organisation stated.
Easily exploited
Indeed, there is cause for concern. The Belgian police has already been involved with two scandals pertaining to video surveillance and facial recognition. In 2021, it was shown that the Belgian Federal Police had exploited Clearview AI facial recognition up to 500 times.
Video surveillance equipment is not immune to exploitation, even by foreign powers.
CCTV equipment manufacturers Dahua and Hikvision provide much of the surveillance equipment used by hospital and government buildings in Belgium have come under the spotlight of recent government proposals to crack down on Chinese espionage.
Related News
The Belgian League for Human Rights is advocating for a moratorium on facial recognition technology. It is currently organising a motion for resolution in the Federal parliament to this end. It hopes to launch a greater debate on the normalisation of video surveillance in Belgian society.
"For everyone to be able to participate in this debate, the authorities must be transparent and need to communicate complete information on the deployment of these surveillance systems," the League said.