Some 70,000 spectators turned out to watch the Zinneke Parade on Saturday when it returned to the streets of Brussels after a four-year absence, Belga News Agency reports, based on a Brussels Police estimate.
The theme chosen for this year's edition of the biennial event was "Trompe l'œil" (Illusion). Some 1,150 persons, including 115 artists, took part in the parade, which comprised 17 creative projects, known as "Zinnodes".
For the first time in its history, the parade included people who had received "Metal and Machinery" training. They created a large construction, done over a period of four years and drawing on the theme of this year as well as that of the previous edition, "Wolves."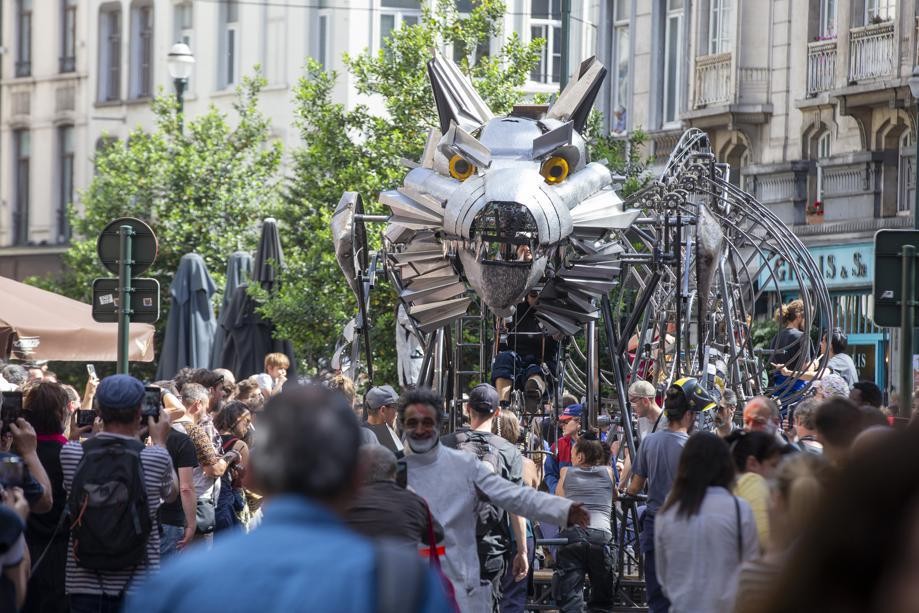 The Zinneke Parade brings together capital residents and artists around the world to celebrate the diversity and cultural wealth of Belgium's capital.
It was created as part of Brussels 2000, European Capital of Culture.
The 2020 edition of the parade had to be cancelled because of the Covid-19 pandemic.