Seasonal flea markets are making their way back to Brussels streets as summer is unfolding, with plenty of vendors gathering in the city to sell previously-owned charms.
As one of Europe's best countries for flea market shopping, antique lovers and collectors passionately frequent the 'brocantes' all over Belgium.
While you might be familiar with the historic flea market in the Marolles on the Jeu de Balle Square, which takes place every Tuesday to Sunday, these nine flea markets in Brussels are lesser-known to the general public.
If you have an eye for spotting treasures at vintage markets or are simply looking for a day of shopping in the sun, these flea markets during the weekend of 21 and 22 May will tickle your fancy.
Saturday 21 May
For clothes, games, and toys, a spring flea market is taking place at the Clair-Vivre school in Evere from 08:00 to 16:00 on Saturday.
Head to Molenbeek-Saint-Jean early on Saturday, as a flea market and neighbourhood party kick off at 08:00 at Rue Reimond Stijns.
There is also a flea market at the town hall of Saint-Gilles in Place Van Meenen this Saturday, taking place from 08:00 to 17:00.
Sunday 22 May
On Sunday, 650 vendors will gather at Place du Châtelain and Bailli in Ixelles to sell vintage treasures, and there will be plenty of entertainment.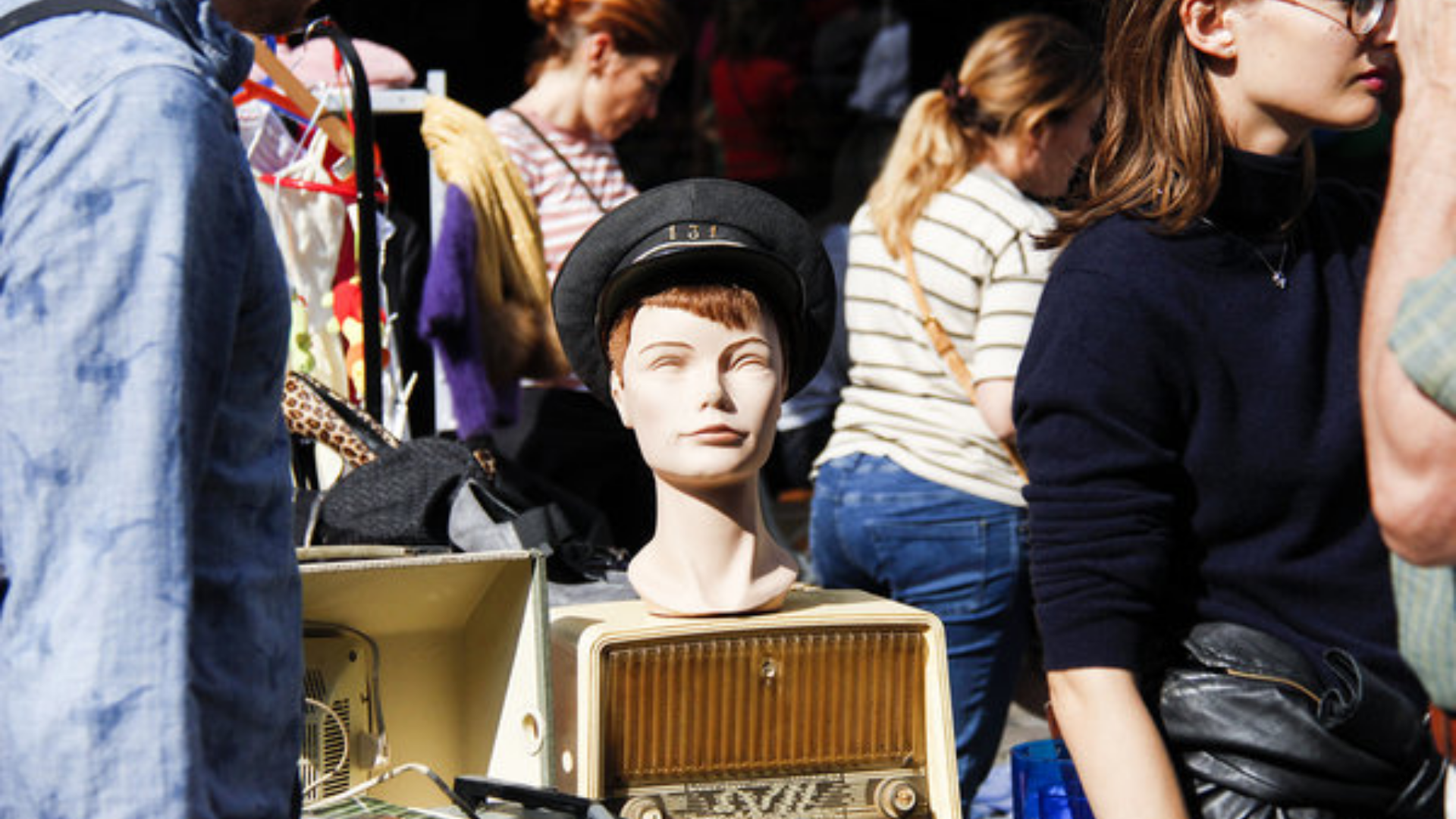 The Calevoet School Parents Association has organised a flea market on Rue Vervloet in Uccle on Sunday.
Also in Uccle on Sunday is the Notre-Dame des Champs flea market with 70 vendors, starting from 09:00 on Rue Zeecrabbe.
Auderghem will host a flea market in Quartier Bassem from early on till 17:00, where you will also find plenty of bars, cafes and restaurants to enjoy yourself.
In Berchem-Sainte-Agathe, 200 vendors will come together for the Brocante du Basilix from 10:00 onward on Sunday.
All weekend long
A large flea market and fair in Ganshoren with over 300 vendors will take place from 06:00 for the early birds until 18:00 in the evening, on both Saturday and Sunday.