Spadel Group, owner of Belgian bottled water brand Spa Reine, is launching a new innovative form of packaging, aimed at reducing plastic waste and facilitating recycling.
Typically, when bringing large bottles of water for home use, Belgian consumers go for large plastic bottles, which are often polluting and require large amounts of oil-refine products to create.
Spadel, however, is launching new 5-litre Eco-Pack cardboard boxes. The design, developed alongside DS Smith Packaging and Smurfit Kappa Bag-in-Box, saves 65% more plastic compared to packs of six plastic bottles and reduces the carbon footprint of bottled water by 40% compared to returnable glass bottles.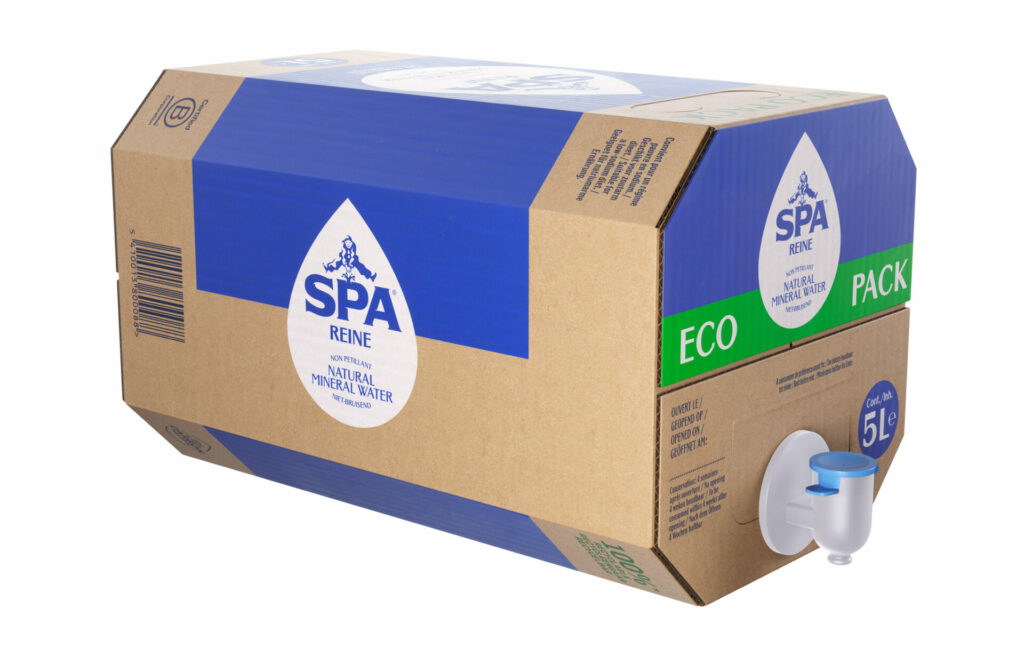 The new design, which the Spadel Group invested more than €2.6 million into for the Spa Reine brand in Belgium, features a pouring tap and is 100% recyclable. Even while being transported, the pack is lighter and easier to store.
The company envisages that the product will be particularly useful for families, hotels, businesses, and outdoor pursuits.
Related News
According to data analytics company GfK, the proportion of "eco-active" consumers, those who make active efforts to reduce the plastic waste they produce, is on the up. 21% of Belgian consumers now factor this into their purchases.
Marc du Bois, CEO of the Spadel Group, states that the product is part of the company's efforts to adapt to consumer trends and reduce its carbon footprint.
"In a fast-changing environment, it is necessary to constantly adapt our products to consumer trends," the Spadel group boss said. "Spadel is fully aware of the impact of packaging on the environment and wishes to play a leading role in reducing this impact."
According to company statistics, despite a 21% increase in sales volumes since 2010, the company reduced its total carbon footprint by over 15% in the same period.