The Russian army is advancing in eastern Ukraine's Donbas region, with various reports indicating they are closing in on the centre of the city of Sievierodonetsk which has now become the focus of the Russian offensive.
After intense weeks of shelling by Russian and pro-Russian separatist forces, on Monday Russian forces allegedly entered the south-eastern and north-eastern outskirts of the city and are now quickly advancing towards the centre.
Ukrainian defences in Sievierodonetsk have been greatly weakened, with the intensity of the shelling reaching up to 200 shellings an hour over the weekend.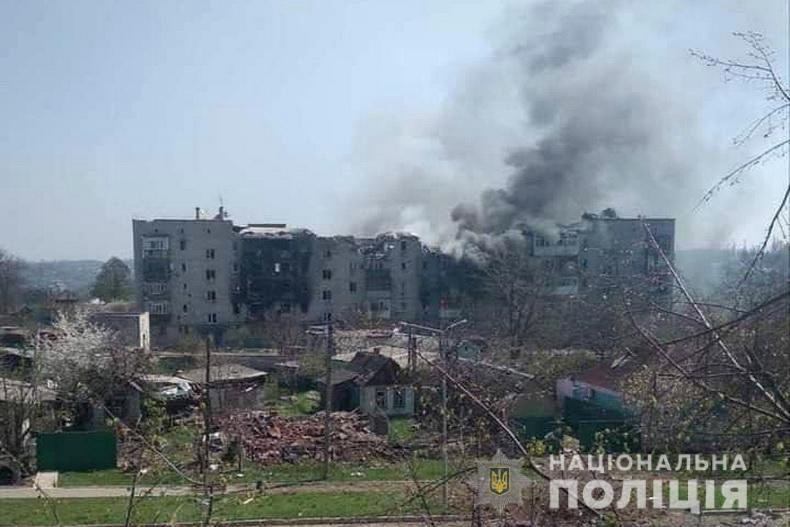 "The Russians are advancing towards the middle of Sievierodonetsk. The fighting continues, the situation is very difficult," Sergei Gaidai, head of the Lugansk region, said on Telegram.
The critical infrastructure of Sievierodonetsk has been destroyed, 60% of housing cannot be restored and the main road which links Sievierodonetsk to Lysychansk and the southern city of Bakhmut is so dangerous that it is impossible to conduct evacuations and transport humanitarian aid.
Mr Gadai also stated that the situation in the city of Lysychansk was also 'greatly worsening' suggesting that Ukrainian forces in the region are being stretched, indicating that more support is needed from allies.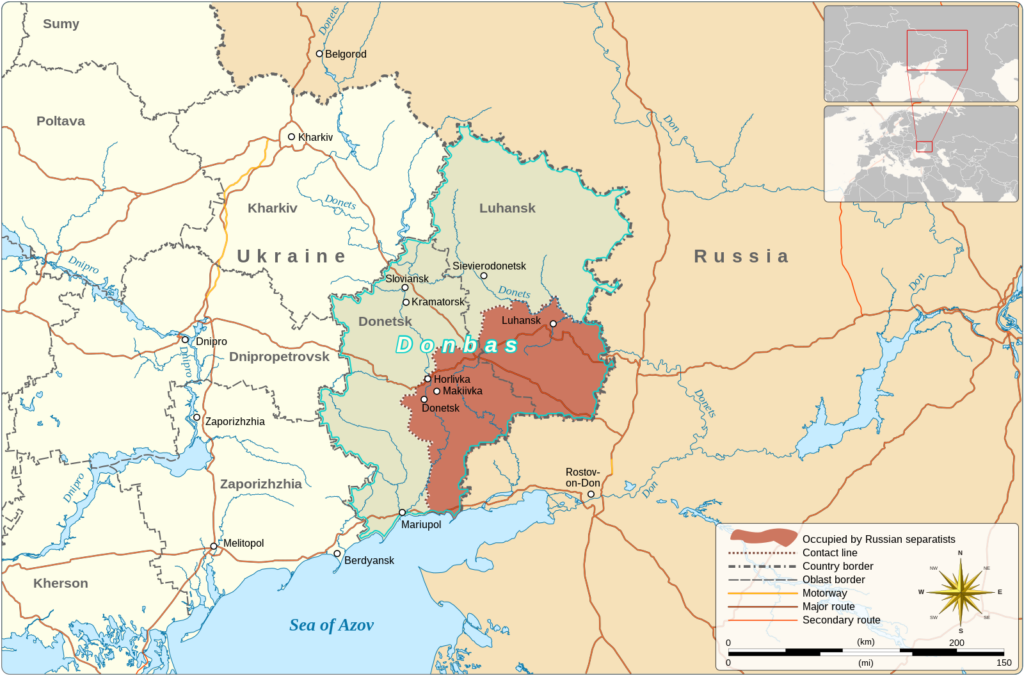 Sievierodonetsk, a city of 100,000 people before the war, is the last major city in the Luhansk region still under Ukrainian control. The city has been shelled for weeks by the Russian army and pro-Russian separatists fighting alongside it, with dozens of civilians killed.
Russia targets Donbas
Russia is focusing its efforts on capturing the entirety of the Donbas region of eastern Ukraine, as this was one of Putin's aims after three months of the war in Ukraine. Lavrov stated that the "liberation of the Donbas was an unconditional priority" for the Kremlin.
Volodymyr Zelenskyy, addressing the nation in a televised speech, stated that "Capturing Sievierodonetsk is a fundamental task for the occupiers ... We do all we can to hold this advance."
With the war now centred in the eastern part of Ukraine, Russia is concentrating its efforts on capturing the entirety of the Donbas region, which has been under attack by Russian-backed forces since 2014.
Russia may be hoping the West will lose interest in the war, given the lack of interest in the Donbas conflict in 2014-2015, which had a limited response from Western allies. The conflict resulted in two breakaway states now under de facto Russian control, the so-called Donetsk People's Republic and Luhansk People's Republic.
The Kremlin now sees the capture of the Donbas region as its main military aim after its retreat from the North of the country in April.