The cost of living crisis seems to be the phrase on every Belgian's lips this past month, as was recently aggregated by a recent study.
This is why the Federal Government tasked a group of seven economists with devising solutions to the present cost of living crisis caused by unprecedented levels of inflation.
On Wednesday, the Chairman of this Expert Panel and the current Governor of the National Bank of Belgium, Pierre Wunsch, delivered the conclusions of their preliminary report to the Council of Ministers.
The findings of which have been communicated to several Belgian media outlets.
Reform the way energy is taxed
Firstly, experts urged the government to enact a huge shift in the way energy is taxed: less VAT and more excise taxes, with a reverse ratchet mechanism. This would see a temporary refund of excise duties if the price of taxed energy exceeded a certain level, depriving the state of further tax income.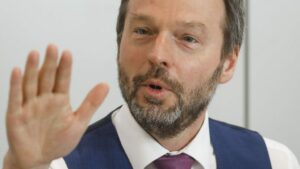 The group also advocated for a more targeted VAT cut, in which the VAT rate or excise taxes would revert to their previous level if the rates decreased to a certain price set by the government.
Related News
Moreover, they are also pushing the government to assist struggling families either by either expanding their social energy tariffs that already benefit 2 million Belgians, or providing them a 'cheque'.
Earlier indexation
The report also recommended that all earnings under €9.050 per year be indexed from as early as July. This measure would have an immediate impact on worker's wages and would increase their purchasing power.
Experts also believe that the timing and manner in which the health index is calculated and administered should be reconsidered.
Limiting energy consumption, both privately and professionally
The report also stated that a tax should be introduced on the excess profits made by energy companies during this crisis, with added measures to reduce energy consumption in everyday life.
This could include limiting speed on motorways, rapidly reducing subsidies for company cars, and in the long term, encourage the insulation of social and low-income housing.
The group also questioned the continuation of renewable energy subsidies, pointing out that the price of fossil fuels makes eco-friendly projects profitable even without government assistance.
Difficult decision-making
However, the report also called for Belgium's budgetary situation to be taken into consideration, stating that "increasing the deficit is not an option."
For them, this necessitates a series of structural reforms, particularly in the labor market (to attain the 80% employment rate), in order to achieve a fiscal balance. Which could mean a potential return to budgetary restraint – also known as austerity – in order to improve the country's competitiveness.