One thousand people took to the streets in a "white march" on Sunday in Brussels, protesting the obligatory Covid-19 vaccination requirement for healthcare workers.
Protestors gathered to rally against the obligatory Covid-19 vaccination for those working in healthcare, calling it an "asocial political decision against the nursing staff who got us out of this crisis".
They responded to the call of the organisation "Ensemble pour la liberté" which had organised anti-Covid Safe Ticket demonstrations during the pandemic.
"We cannot accept that health workers are forced to give up their fundamental right to physical integrity," one of the protestors told Belga News Agency. "This sets a dangerous precedent that makes a job a 'right' that politicians can remove at will."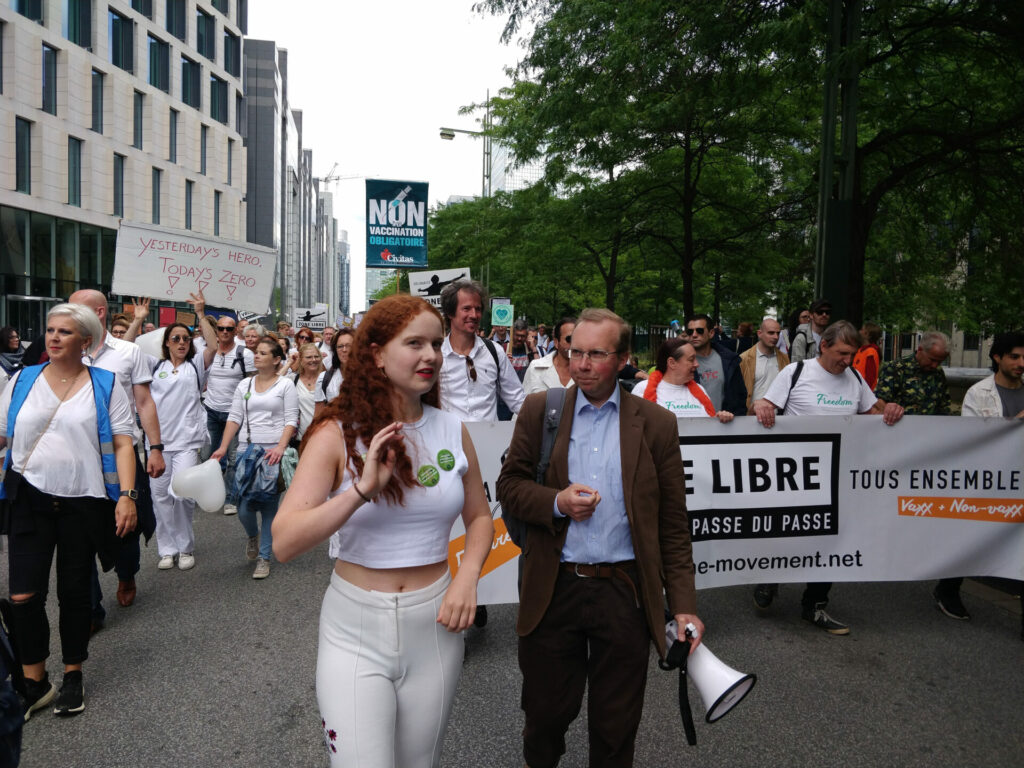 "Scientifically, this compulsory vaccination is in no way justifiable since it is proven that vaccinated people also transmit the virus," the demonstrators claimed.
Related News
The protestors also demand more investment in healthcare in order to stem the departure of staff and guarantee quality care.
With Covid-19 cases on the rise again, World Health Organisation (WHO) stresses that "vaccines play a critical role in preventing deaths, and hospitalisation caused by infectious diseases." They also contribute to controlling the spread of the disease.
The demonstration started from the Gare du Nord and ended at Gare Central station.