For Belgians, 4 July may just be like any other summer day. But for American ex-pats, the day symbolizes the United States' declaration of independence from Great Britain in 1776, marked with fireworks, hotdogs and time with friends and family.
If you're celebrating Independence Day but find yourself in the land of frites instead of fries, take a look at these five Americana restaurants that might just feed that patriotic pang.
American steakhouse in the heart of Brussels
The Midtown Grill specializes in premium meats sourced at a local slaughterhouse. It focuses on local ingredients and dishes usually come with a Belgian twist. To fill your second stomach, try the brownie served à la mode.
What: Midtown Grill
Where: Rue Paul Devaux 4, Brussels, Belgium 1000
When: Monday through Sunday 11:00 to 22:00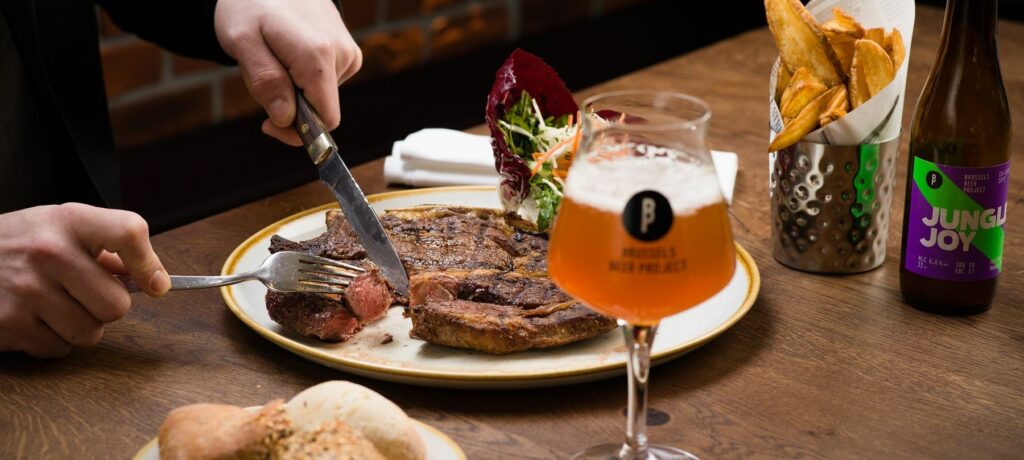 A tried and tested hit
While not the most original of restaurant choices, there is no denying that the Hard Rock Cafe is quintessential Americana. The lounge bar and two-story restaurant found its home at Grand Place in 2012. For a truly American experience, order the jumbo Double-Decker Double Cheeseburger. You may just have to ask the waiter to roll you out of the restaurant when you're finished.
What: Hard Rock Cafe
Where: Grand Place 12A, Brussels Belgium 1000
When: Noon to 21:00 daily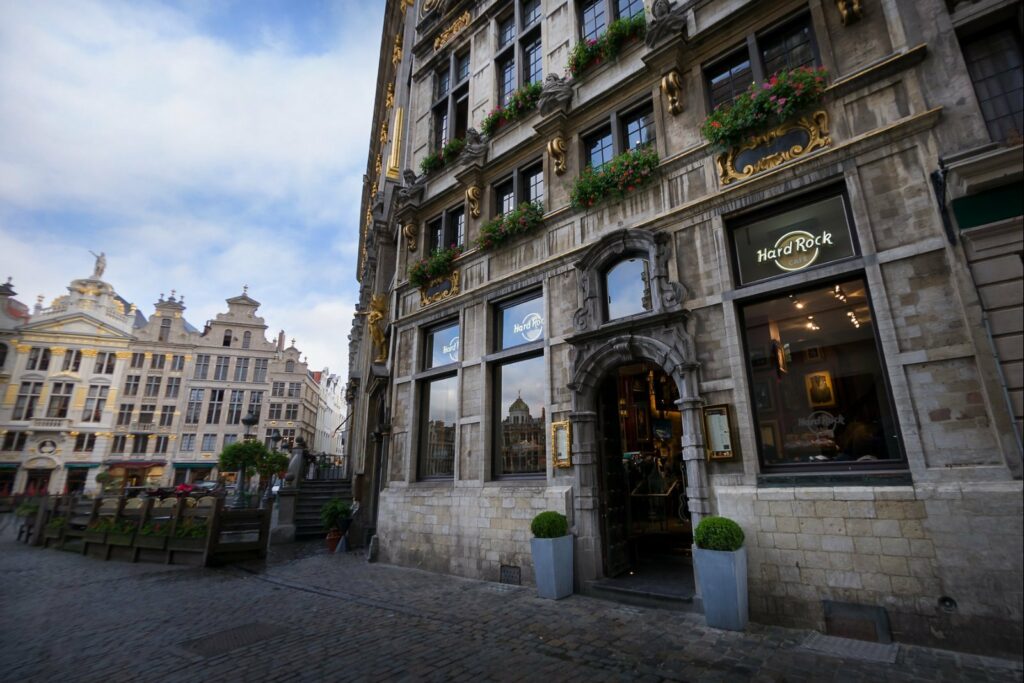 Related News
Industrial chic with a side of fries
LOFT is a casual yet upscale restaurant and bar with live music and terrace seating. The "chic industrial setting," as described on their website, is located between Place Royale and Porte de Namur. The menu ranges from classic Tex-Mex burgers to rib-eyes.
What: Loft: Resto & Bar
Where: 51 Rue de Namur, 1000 Bruxelles
When: Noon to midnight Monday through Thursday, Noon to 1:00 Friday, 18:00 to 1:00 Saturday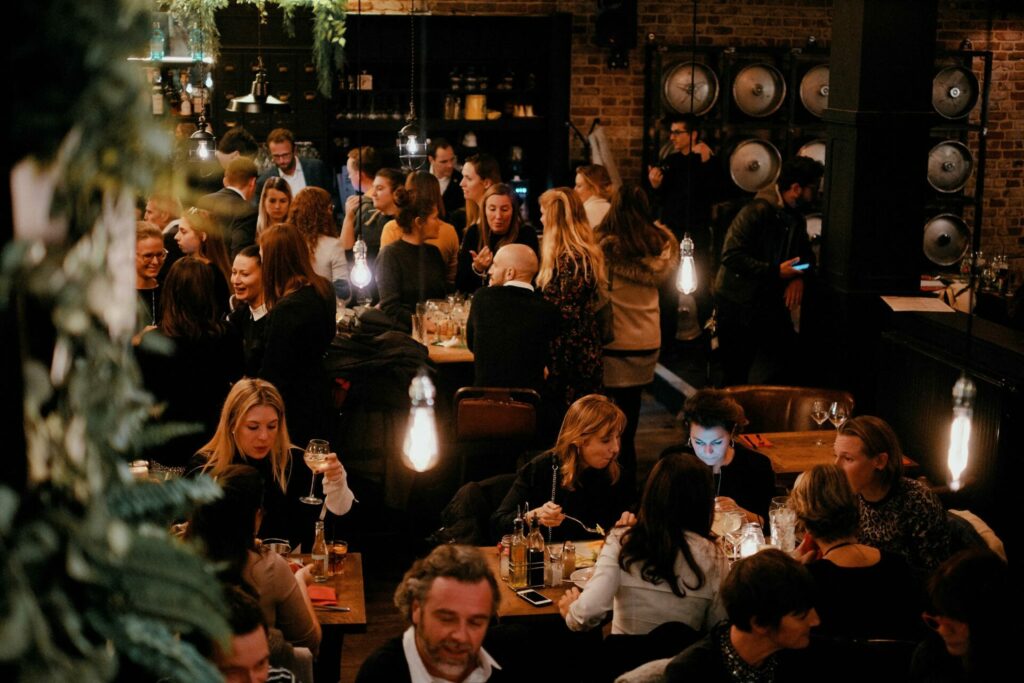 A 50s Americana Escape
Unfortunately not open on the fourth of July, Le Balmoral, aka the "Balmo" will have to be enjoyed starting on Wednesday. A list of classic American restaurants in Brussels wouldn't be complete without this diner, though. The Milk Bar is known for its Instagrammable decor: pink and turquoise vinyl booths, neon Coca-Cola signs and a jukebox. The menu covers a whole range of American classics: pancakes and bagels for breakfast, Tex-Mex and burgers for lunch and milkshakes to wash it all down.
What: Le Balmoral
Where: Georges Brugmannplein 21, 1050 Elsene
When: Wednesday through Friday 10:15 to 18:45, Saturday through Sunday 09:15 to 18:45.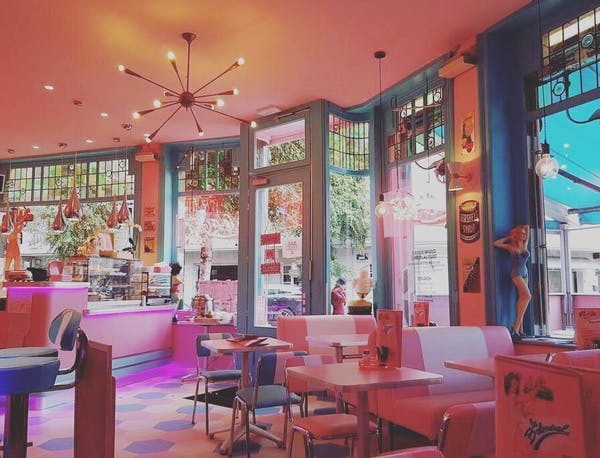 All about the burgers
With over 40 burger options, The Huggy's Bar may just be too American. The "easy gourmet" restaurant has locations in Liège, Brussels, Charleroi and Namur. 1 July marked the return of the Texas BBQ burger to their menu. The burger features marinated bacon and homemade "THB sauce." All burgers are served with a side of fries and coleslaw. If you're celebrating America's birthday at home, The Huggy's Bar also offers takeaway.
What: The Huggy's Bar
Where: Avenue Louise 519 1050 Brussels or Rue Jourdan 8, 1060 Brussels
When: Noon to 22:00 daily