"Happy Independence Day from the FN, and if you are going to celebrate it, remember to do it our way," the American subsidiary of Belgian gun manufacturer FH Herstal said in a now-deleted tweet.
Naturally, celebrating America's independence can mean but one thing for FN, firing assault rifles off the back of flat-bed trucks, blowing up fireworks, all while dressed as the statue of liberty and Uncle Sam.
However, given that a mass shooting had occurred the very same day of the release of the video, killing at least six and injuring 26 more, a huge wave of criticism has hit the Belgian company.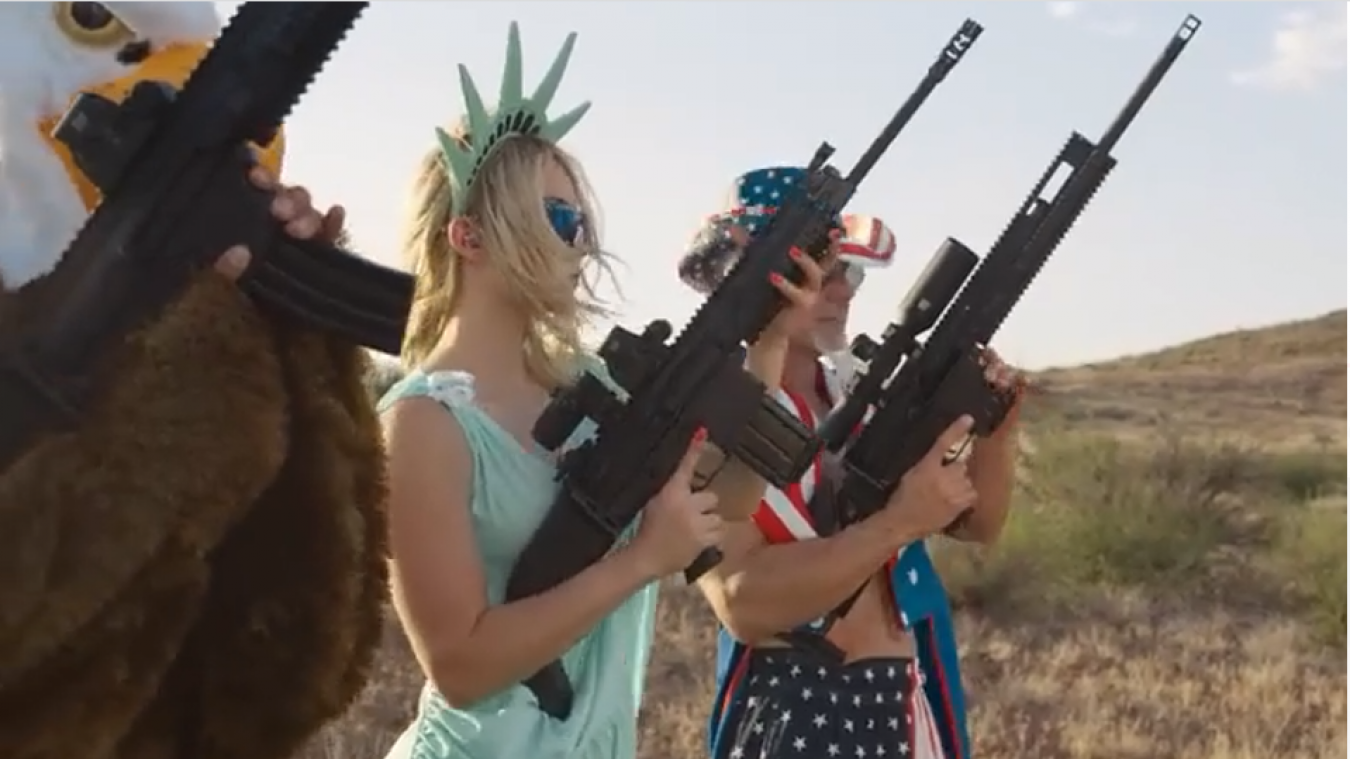 American and European Twitter users quickly took to the comments of the promotional video to state firmly that the video was widely inappropriate, given the recent spike in gun violence in America. In 2022 alone, there have been 351 mass shooting in the US, killing over 400 people and injuring more than 1,300.
FN Herstal's Belgium management quickly called on its subsidiary to remove the video, which went down sometime on 5 July.
"The management of the FN Herstal Group has taken note of the video broadcast yesterday by its American subsidiary on the occasion of the U.S Independence Day," a company statement reads. The group later vowed to not let "this type of communication" be repeated in the future.
Bad look for Wallonia
The video is a particularly bad look for Belgium's Walloon region government, who hold a 100% stake in the arms giant. François Graas, campaigner coordinator at Amnesty International Belgium, reacts angrily to the promotion.
"For 4 July, the US subsidiary of FN Herstal, an arms company which belongs 100% to Wallonia, is offering even more delirious communication as usual. You have to see it to believe it. How does the Wallon government, sole shareholder, tolerate this nonsense?," Graas decried.
Related News
According to a post on Twitter, Walloon Ecolo deputy Olivier Bierin will soon put such questions to Vice-President of the Wallonia region Willy Borsus.
Speaking after the deletion of the FN promotional video from social media, Bierin stated that he was satisfied with the speed of the removal of the video, but hoped to see future guidelines to prevent future scandalous advertising.
FN Herstal, and the Government of Wallonia which owns it, has repeatedly come under scrutiny for its dubious practices. In June, the arms company faced a new legal challenge by humanitarian associations for its sale of weapons to Saudi Arabia, which risked having been used in the commission of war crimes.