Olivia remains the most popular first name for a newborn girl, while Noah has pushed Arthur from first place after it being the most popular name for newborn boys for three years in a row.
For the third year in a row, Olivia is the most popular name to give to newborn girls in Belgium. Before Olivia came in first place, Emma was the most popular name for 16 years, according to new figures on first names from Statbel, the Belgian statistics office.
A total of 580 babies were named Olivia in 2021, 32 more than the previous year, and 80 more than the 500 babies who were given Emma as their first name. As was the case in 2020, Alba remains the biggest risers in the top 100, given 159 times (an increase of 83% compared to 2020).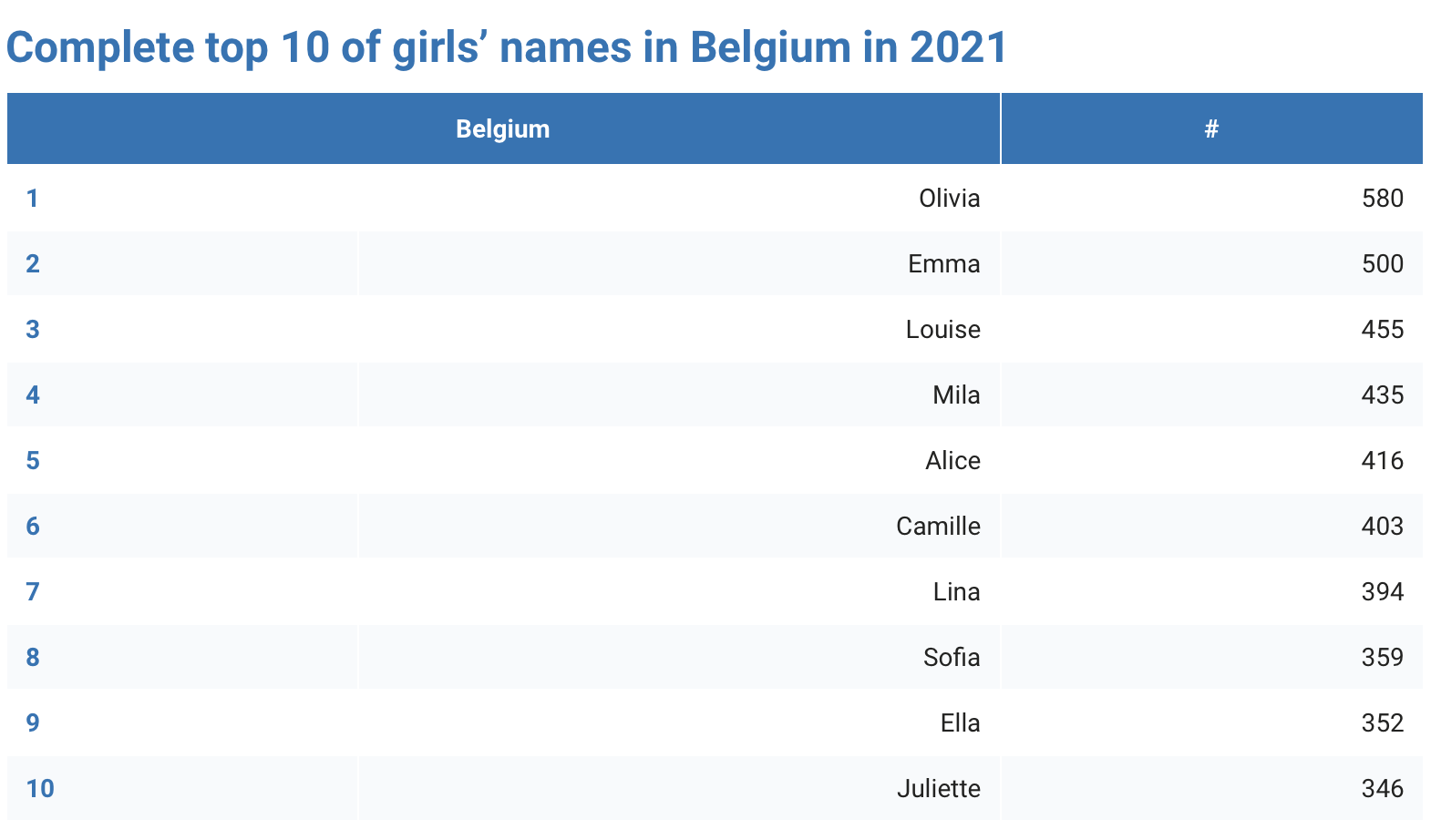 The name has been on the rise for several years, alongside other English-inspired names such as Ellie, Ellis, Charlie, Rosie and Billie, as well as Alya, Cilou, Tasnim, Féline.
Noah rises to the top
Arthur, which was the most popular first name among boys for three years in a row, was dethroned in 2021 and replaced by Noah. The name was given to 627 children last year, 63 more than in 2020. It was also the most popular name in 2009.
Noah was followed by Arthur and Louis, however, Liam is gaining in popularity (15% than in 2020), and has risen to fourth place. In the last decade, a different variation of the name, Lyam, has also been used increasingly, while Georges, Lio, Gaston, Otis, Lyam, Leo, Cyriel, Eden, Charly and Mattia also gained in popularity.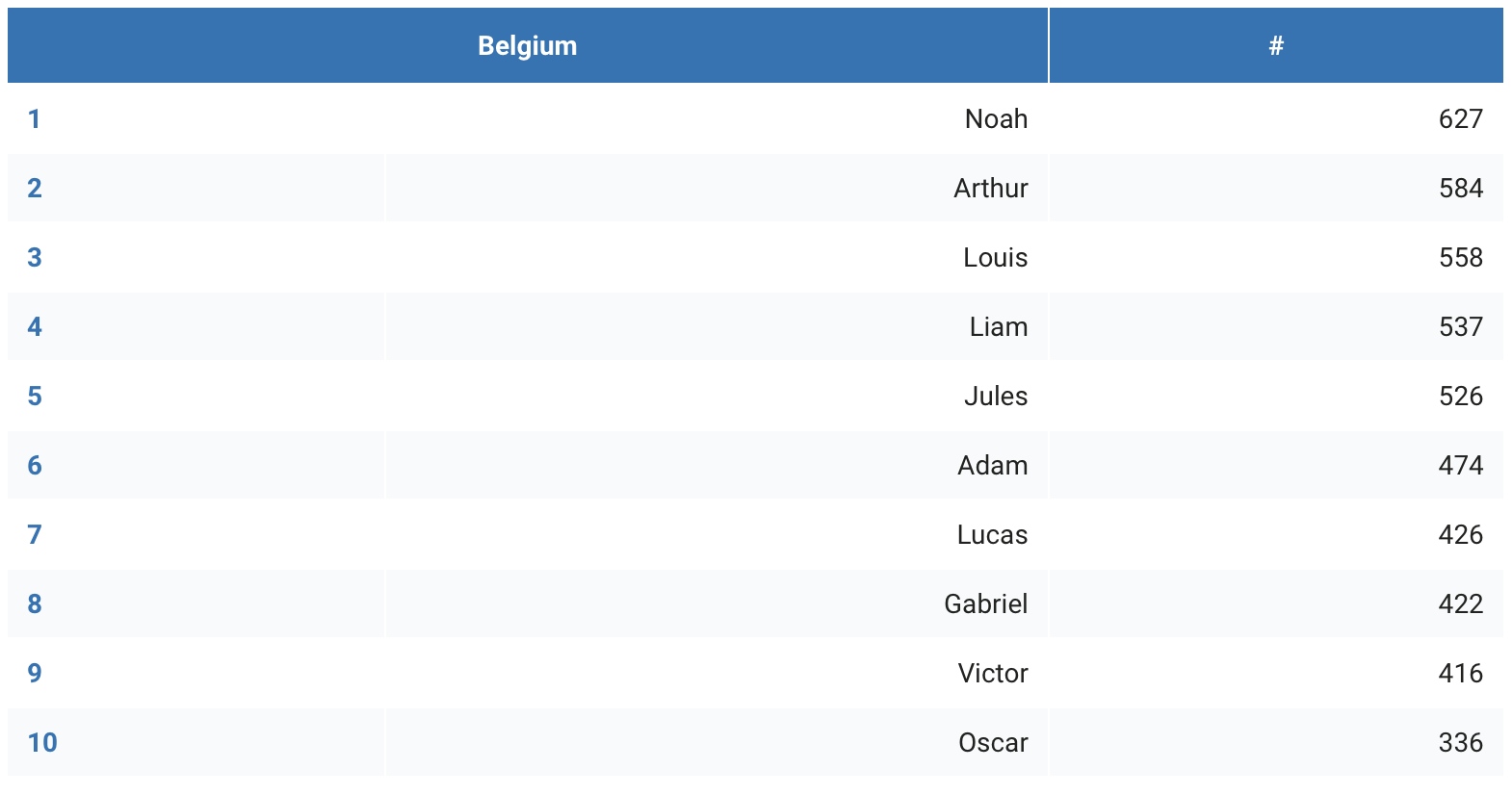 For those wondering how popular their first name is in Belgium and its regions, Statbel has created a tool to see how popular certain names are.
Adult and family names
Among men's and women's names, the classics remain strongly represented in 2022, however, the number of people carrying these names keep dropping lower in the ranking, mirroring that these names were largely popular among older people.
Related News
For example, Jean is the most common name among men in Belgium, but at the start of this year, just 63,736 men had this name, compared to 65,886 in 2021.
Among women, Maria remains in the top position, however, 112,382 women had this name at the start of this year, down from 2021, when there were still 116,317 Maria's.
Meanwhile, surnames like Peeters, Janssens and Maes continue to occur most frequently in Belgium and Flanders. in Wallonia, the top three is Dubois, Lambert and Martin while in the Brussels-Capital Region, the most common names are Diallo, Bah and Barry.