Superheroes bestride cinema and television screens, using their superpowers to blast villains and save the Earth, but their everyday struggles are ones we can all relate to, according to Adil El Arbi, one of the Belgian directors of the acclaimed Ms. Marvel series.
"Superhero movies and shows really bring people together. The fandom of those superheroes is very diverse. So I think that having a character that also is a reflection of that diversity is a logical next step," El Arbi tells The Brussels Times, as Disney+ releases the finale of Ms. Marvel, a six-part series about a Pakistani-American teenager with superpowers.
"And at the same time, our intention is always to tell a universal story. So we do not want to make a character that will only be cool for Muslim Pakistani girls. We want to do a character that everybody can relate to."
El Arbi is the co-director of the first and final episodes of the series, which sets a bold new course for the Marvel universe, as the protagonist, Kamala Khan, is a Muslim teenager growing up in Jersey City, just across from New York.
From Brussels' Black to Hollywood
El Arbi, 34, and his filmmaking partner Bilall Fallah, 36, are both Belgians of Moroccan descent. Known as just Adil and Bilall, they already have seven movies under their belts, ranging from Black, a 2015 Brussels gangland Romeo and Juliet story, to Bad Boys for Life, the 2020 instalment in a big-budget Will Smith and Martin Lawrence action-comedy franchise.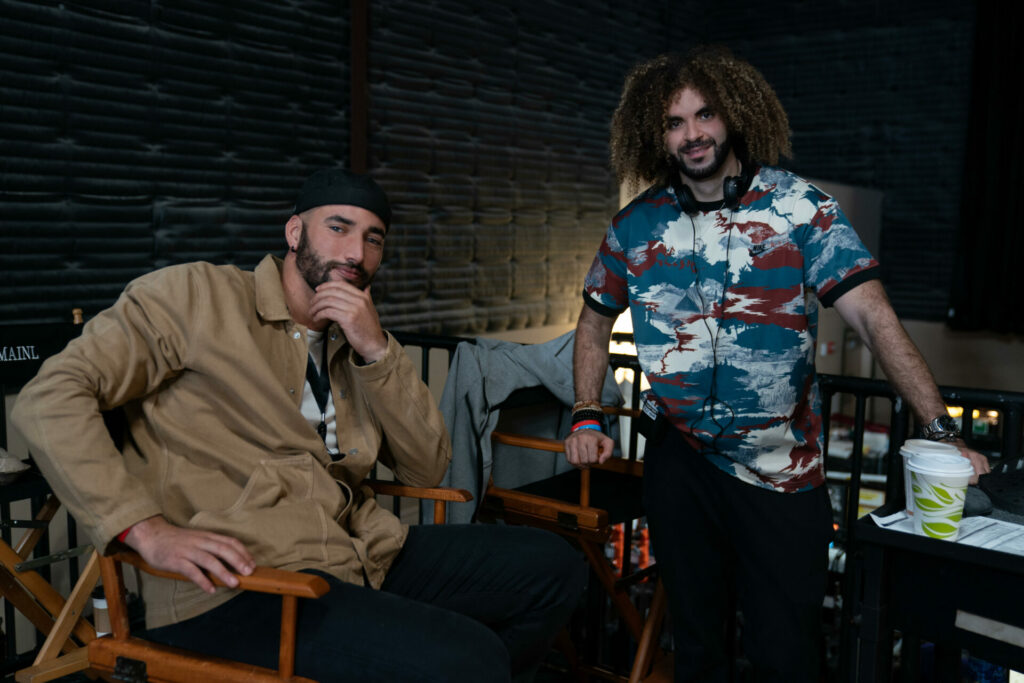 It was just in May that Adil and Bilall's latest feature, Rebel, an edgy Syrian-war drama, premiered at Cannes. They return to superheroes later this year with Batgirl, a feature set for release on the subscription channel HBO Max. And famed producer Hollywood Jerry Bruckheimer has asked them to direct two more sequels, another Bad Boys as well as the next Beverly Hills Cop starring Eddie Murphy
Ms. Marvel already broke ground as the first Muslim superhero when she first appeared in the comic books in 2013. "We fell in love with the character. And it also felt really relatable to our experience as Muslims in Belgium," says El Arbi.
In a telling early moment in Ms. Marvel, Khan, played by Canadian newcomer Iman Vellani, gazes at the Manhattan skyline and sighs, "It's not really the brown girls from Jersey City who save the world."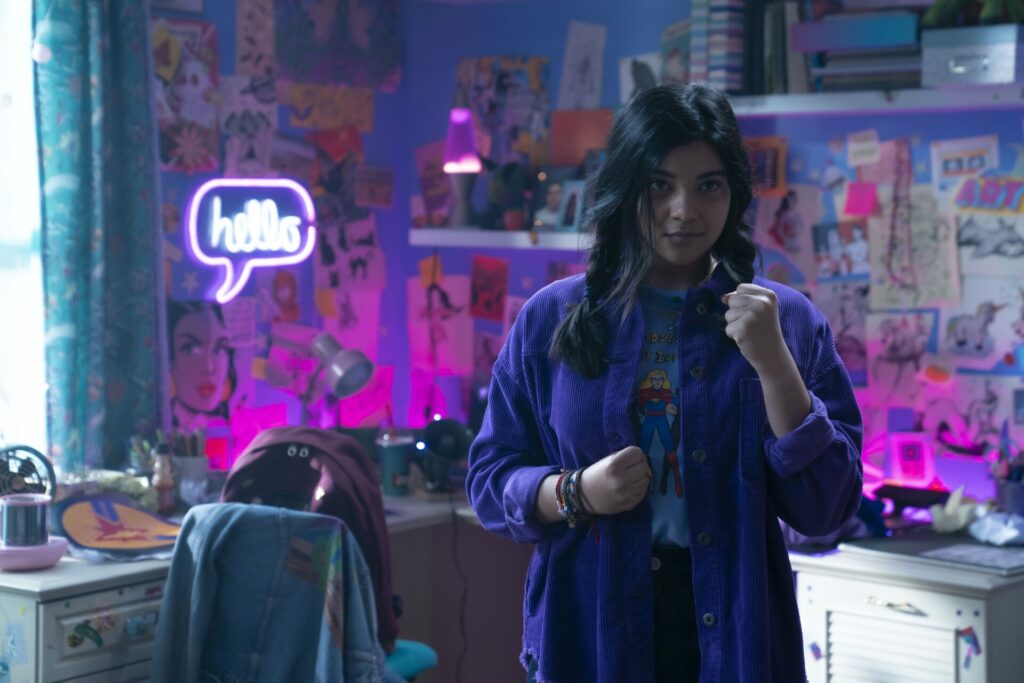 An estimated one-fifth of Jersey City residents are Muslim. "You could compare it to Brussels," El Arbi says. "When we grew up, there were no people who looked like us in Belgium. No public figures. And so why would we Moroccans, from Brussels or Antwerp, one day be Hollywood directors – or even directors in Belgium? That is sort of the same kind of feeling that Iman Vellani had, growing up: Iron Man was her favourite movie."
Western Muslims and identity
Western Muslims often struggle with identity, and El Arbi was no exception. "You do not really know where you belong, you do not belong anywhere," he says. "I mean, it is already difficult being a teenager, no matter what your origins are. But as Muslims in Belgium, we know about identity crises. Are we Moroccans? Are we Muslims? And at school, are we Belgians or Flemish?"
This tension is reflected in Ms. Marvel. "It is what Kamala goes through as this Pakistani-Muslim-American girl," El Arbi says, outlining her struggles to be cool at school while compromising with culture, her family and her community. "That aspect was something very relatable. And then add to it, the superhero powers are basically a metaphor: she was a normal girl, and all of a sudden, she is in the superhero realm. So where does she belong in a normal world or a superhero?"
El Arbi notes that Ms. Marvel's finale is released the week that Salah Abdeslam, the only surviving member of the group that carried out the 2015 Paris terrorist attacks, was transferred from France to Belgium to face a trial for his role in the March 2016 Brussels attacks. In Belgium, many still see Muslims through the prism of terrorism. In Ms. Marvel, there are hints of the lingering suspicions of Muslims, as the local mosque is twice raided.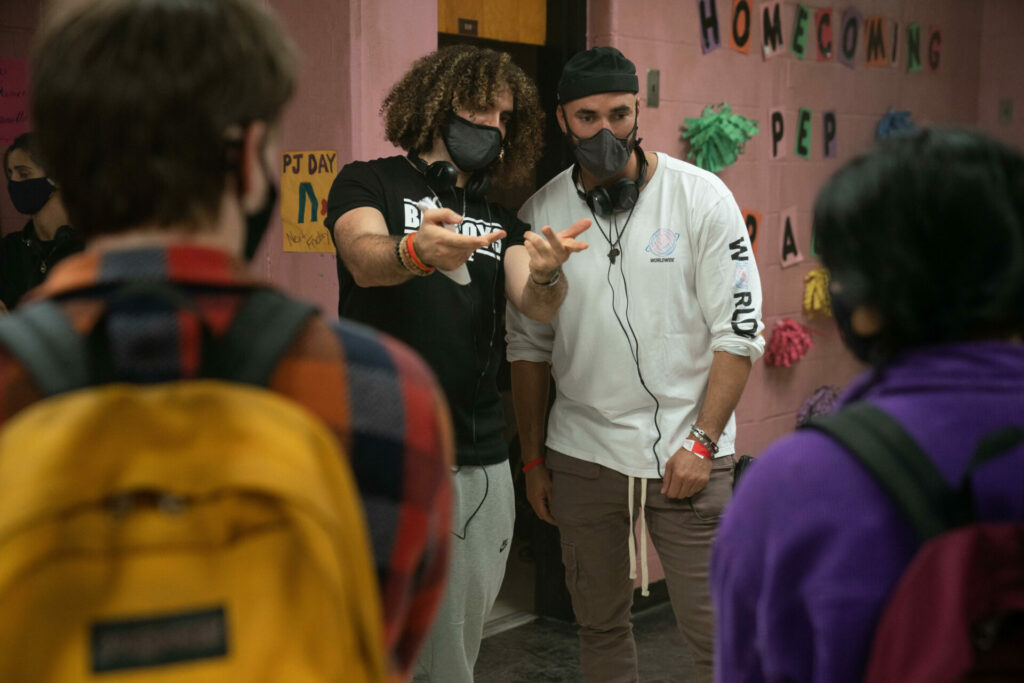 However, the series has resonated strongly. Ms. Marvel's fans include Nobel Peace Prize winner Malala Yousafzai, who survived being shot in the head as a 15-year-old girl as she upheld her right to schooling. "It is not every day that I turn on the TV and find a character who eats the same foods, listens to the same music or uses the same Urdu phrases as me," Malala tweeted.
Belgian touch on Marvel series
Ms. Marvel also has a different stylistic tone to other Marvel movies and series, with more colourful and playful elements, notably with the cartoonish overlays on the screen: occasionally, posters, street art and blackboard doodles wriggle into life.
"It's our visual style," says El Arbi. "The comic book art animation is how we grew up. In Belgium, we have comic books and surreal paintings of Magritte. So we tried to play with that kind of imagery and the blend between drawn arts and animation and live action. It was not in the scripts, but we wanted to find a way to translate her imagination, the fact that she has her head in her clouds."
Related News
Ms. Marvel's relatable side comes through in the family scenes. Indeed, some of the fiercest clashes are not about being a Muslim, or even with sinister secret groups with names like the Clandestines, the Red Daggers or the Department of Damage Control. Rather, they are classic teenage-parent battles.
"Every teenager at some point struggles with the parents who maybe want them to be a copy of themselves. Her rebellious nature made that story much more grounded," says El Arbi. "It is Kamala's everyday struggles and her antagonisms at home that make her character more endearing."