While Belgium has been experiencing warm weather and a very dry spell for weeks now, it will face its toughest one in the coming days, as it is starting what is expected to be the hottest week so far this year.
After two days of brief relief which saw temperatures drop to around 23°C, the mercury soon started rising again on Saturday and Sunday, when temperatures rose to 25°C in most places across the country. By the end of this week, the mercury may reach or even exceed 35°C locally, according to the Royal Meteorological Institute (RMI).
"We are facing the hottest week of 2022, and the RMI is now warning that there could be a heatwave," David Dehenauw, the Head of Forecasting at RMI, wrote on Twitter.
"In addition to the usual tips, this is a personal appeal to provide animals with sufficient shade and drinking water and to not light fires in nature, given the drought," he added.
We staan voor de warmste week van 2022. KMI-waarschuwing voor hitte(golf). Naast de gebruikelijke tips ook nu weer een persoonlijke oproep om gezien de droogte dieren van voldoende schaduw en drinkwater te voorzien+geen vuur in de natuur aan te steken.

— David Dehenauw (@DDehenauw) August 7, 2022
The heat warning is in place until at least Saturday 13 August. In the middle of this week, RMI expects the maximum temperatures of most places in Belgium to reach 30°C, and this will finally increase or even exceed 35°C in some places.
"Based on these forecasts, it is very likely that the inland areas will experience a heatwave starting Sunday or today, depending on the region," the RMI's website read on Monday morning. These predictions resulted in the federal heat and ozone plan as well as Flemish plans being activated.
Code yellow to orange
The European network of national meteorological services, EuroAlarm, also indicated that a heatwave is expected, or at least one day with a maximum temperature of at least 32°C, with a code yellow warning in place in nine of the ten provinces in Belgium.
The RMI warned that, as it expects highs of more than 32°C by the end of the week, the warning for inland areas will be scaled up to orange from Wednesday.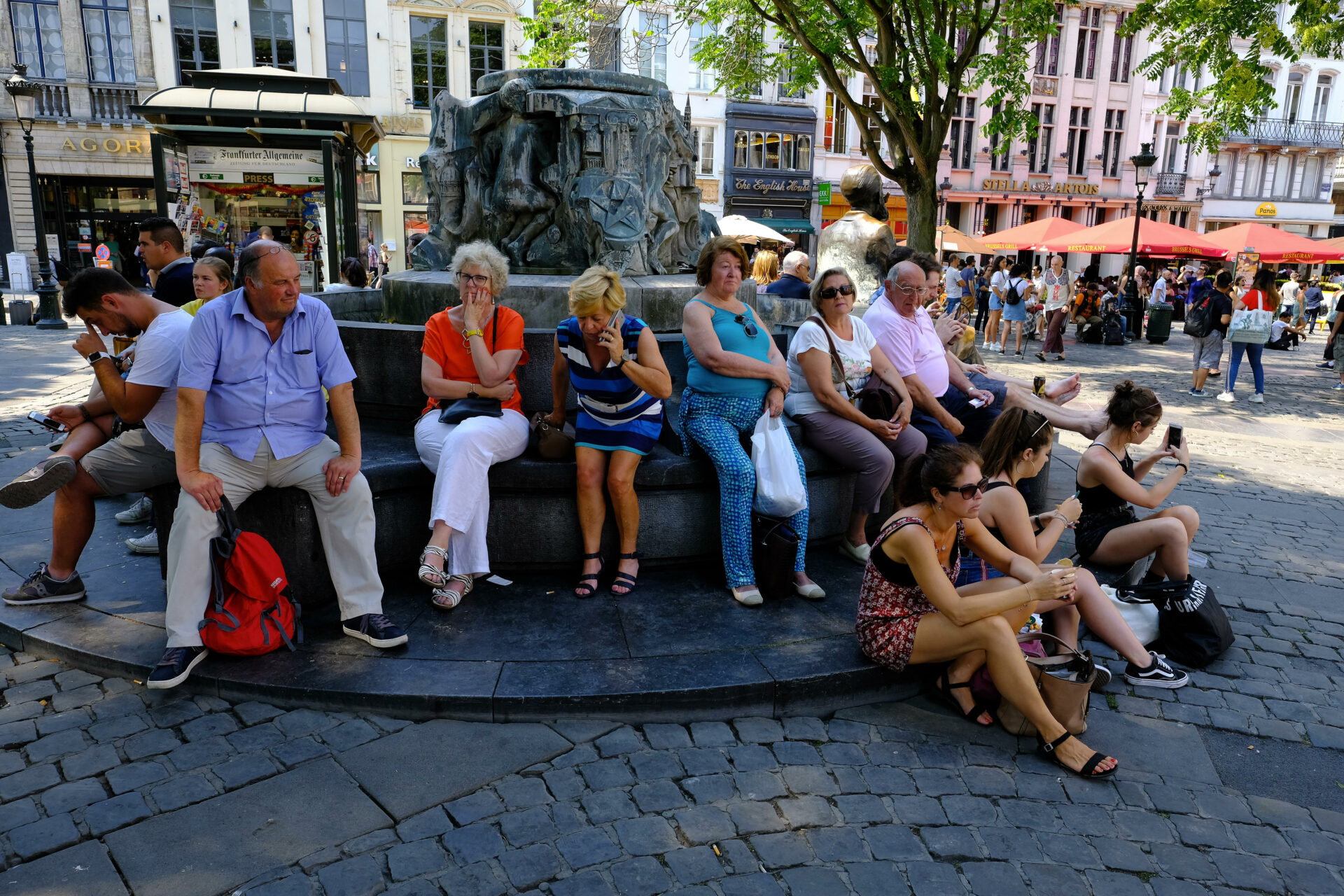 Although Belgium has seen the mercury surpass 30°C on several days in the past months, the RMI has not yet declared a heatwave in previous weeks, as temperatures in Uccle have to reach 25°C for at least five consecutive days, with 30°C or more being recorded on at least three days, which so far has not yet been the case.
Related News
People are advised to take the necessary measures to limit the effects of this period of great heat, by staying hydrated, dressing more lightly, and spending the day in cooler places (the warmest time of the day is usually around 17:00 - 18:00, however, the sun is at its strongest during mid-day).
There are also various ways to keep your house cooler, for example, by keeping all doors and windows closed during the warmest hours of the day.