Last year, a total of 218 threat reports related to terrorism or extremism were made in Belgium, of which around one-tenth were considered serious at any given time, the annual report from the Coordination Unit for Threat Assessment (OCAD) showed.
From the man-hunt for missing career soldier and extremist Jürgen Conings to anarchists participating in the demonstrations against Covid-19 measures, the OCAD had its hands full last year. In total, it received 218 threat reports related to terrorism or extremism in Belgium or related to the country.
Of all threats, around 50% were assessed as low risk, with one-third being assessed as medium. In almost 20 cases, there was a threat that was considered serious, while one threat was assessed as very serious and imminent: the disappearance of Conings, an incident that left people in Belgium on tenterhooks for weeks and forced the OCAD to declare a threat level 4.
This situation brought together elements that are common in the majority of cases."This episode was the incarnation of the type of threats of recent years: a lone actor, admittedly inspired by an extremist ideology, but also one who was equally driven by his opposition to Covid-19 measures," Gert Vercauteren, OCAD's director, said in the report.
Most lone actors have no structural links to terrorist or extremist groups and often, they threaten an attack with (home-made) explosives, firearms or ramming cars.
Fundamentalist islamic terrorism remains threat, right-wing extremism rising
While one-third of reports originated from jihadist extremism or terrorism threats, slightly more than one-tenth of the reports came from right-wing extremism, which according to OCAD is on the rise.
"Within and outside Europe, several attacks with a right-wing extremist signature have taken place. The increased activity and readiness for action of right-wing extremists, both online and offline, impacts the potential danger emanating from extremist right-wing narratives in Belgium as well," the report read.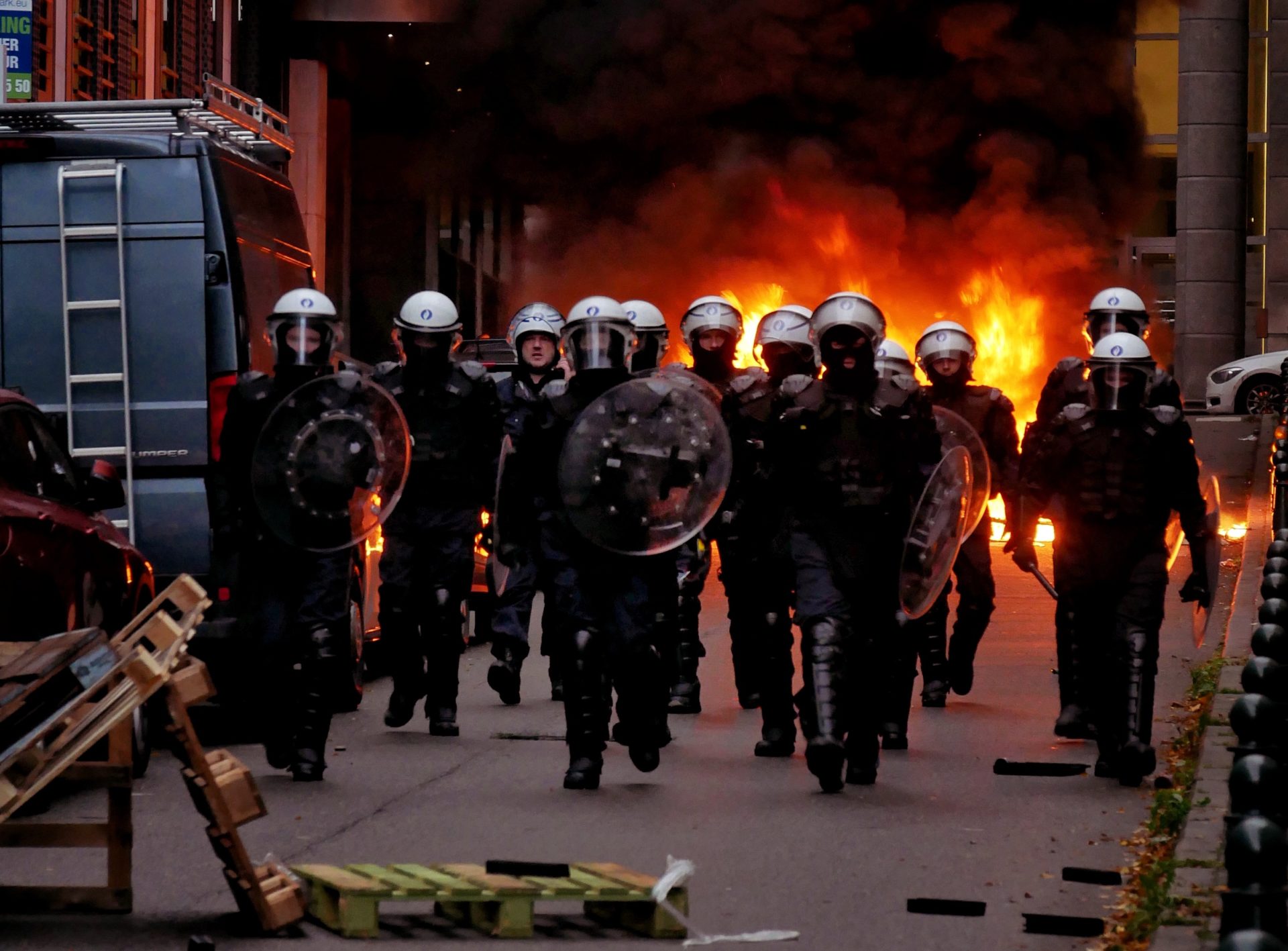 In Belgium too, OCAD has noticed an increase in judicial interventions and follow-ups in the context of potential threats emanating from right-wing extremists, including that of Conings, who like most right-wing extremist perpetrators acted alone, and found himself on the fringes of organisations and parties and was largely radicalised online.
Related News
This existing polarisation has been further exacerbated by the pandemic, according to OCAD, which said that a "countermovement" has developed against all measures that restrict freedom and that disinformation, fake news and conspiracy theories circulate in abundance in these groups.
The number of minors involved in threats has also increased. "In almost all cases these were boys between 16 and 18 years of age, who were radicalised at least in part by what they read online."
While the targets of threats depend on the ideology in question, many include the general public, so-called non-believers, religious communities and their infrastructure, migrants and asylum centres, political figures, virologists and other health professionals, and most are located in Belgium.