In the scenic city of Malmedy, near Liège in Wallonia, the Brotherhood of the Giant Omelette is set to celebrate the 25th of its folkloric tradition on 15 August. As the name suggests, the brotherhood will prepare a giant omelette in the centre of the city, utilising as many as 10,000 eggs in the process.
According to Belgian broadcaster RTBF, the brotherhood is one of seven in the world. Malmedy's giant omelette has gained legendary status, thanks in part to an unlikely connection with France.
Back in 1995, the organisers of the giant omelette in the French town of Bessières near Toulouse began to look for a medium-sized city outside of France to host their giant omelette making. At a meeting with the Tourism office in Paris, they encountered a resident of Malmedy.
Bessières egg maestros informed the Malmedy native of their search, who transmitted the information back to the president of the Malmedy tourist office, who quickly leaped on the idea. A year later, the first giant omelette event was organised in the city. Proving such a hit, a year after that, Malmedy formed its own Brotherhood of the Giant Omelette.
Cracking success
Today, Malmedy's brotherhood is part of a small international community of seven groups across the world. The egg aficionados can be found in both the old and new continent. There are brotherhoods in Saint-Aygulf and Bessières in France, the Argentinian town of Pigüé, Abbeville in Louisiana (USA), Granby in Canada, and Dumbéa in the French oversea territory of New Caledonia.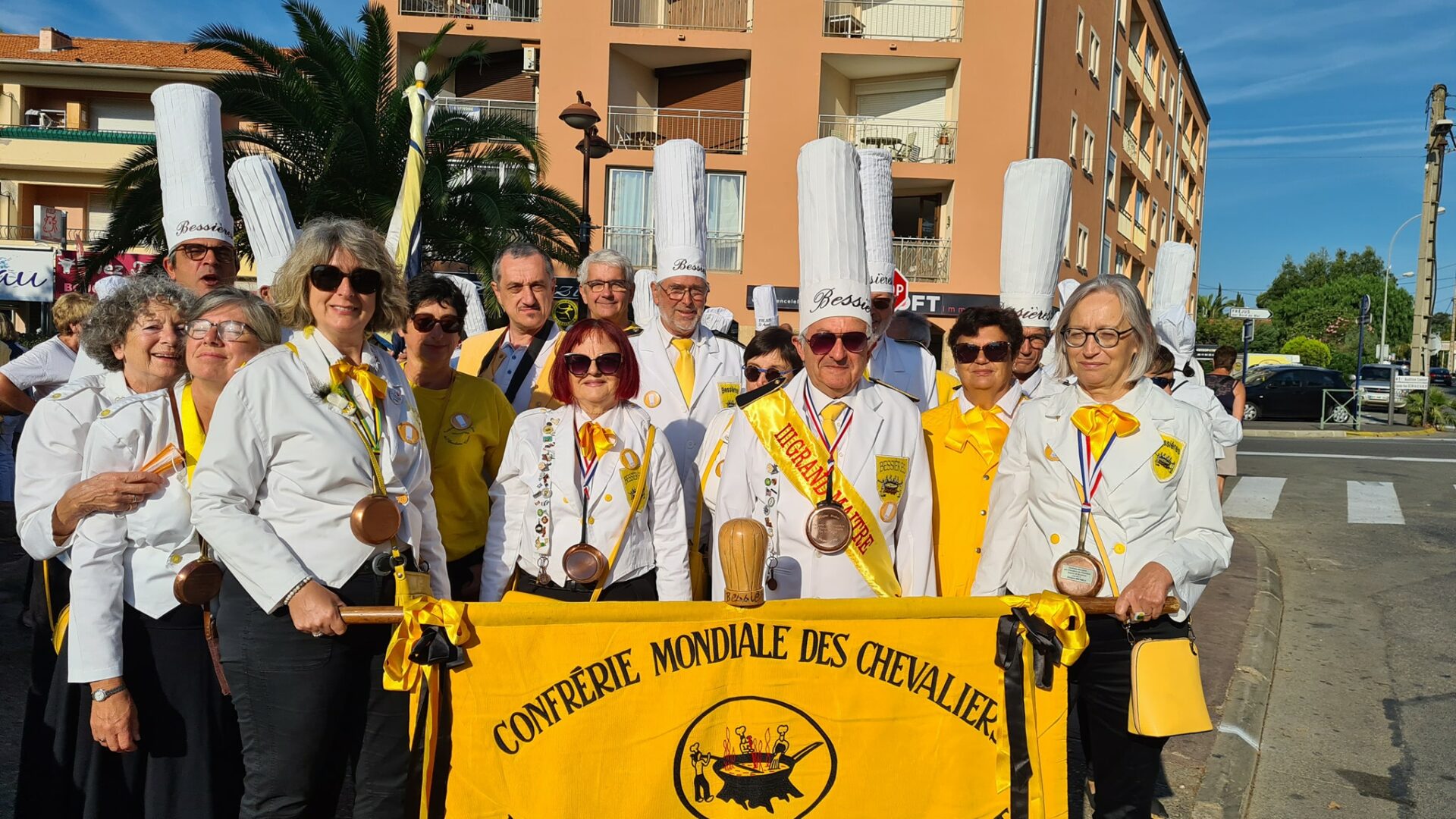 Bénédicte Mathy, co-founder and Grand Master of the brotherhood, says that the now annual event is a big boost to the city and the region.
"The objective is…to make our city and region known through its omelettes. We have created bonds of friendship because representatives of the foreign omelettes come to visit us, this will again be the case on Monday, 15 August, with the arrivals of Bessières, Saint-Aygulf, and the Americans from Abbeville," he said.
Related News
For the 25th anniversary of the event in Malmedy, the organisers say that they are going to increase the scale of the celebrations. As usual, the gigantic omelette will be prepared in the city's central Place de Rome.
"We have a frying pan four metres in diameter, its handle is the equivalent of a phone pole, we break 10,000 eggs, we need more than a cubic metre of wood to make the fire, and to stir the omelette, we use wooden spatulas two metres long," Mathy noted.
Visitors to the event, which has traditionally attracted up to 7,000 people in the past, will be able to taste the giant omelette, cooked Ardennes-style, with bacon bits and chives, against the backdrop of local bands and music.
More information about the event can be found in the brotherhood's Facebook page.