Personnel at all Fedasil reception centres in Belgium have decided to stop working on Tuesday afternoon from 13:00 in solidarity with colleagues at Klein Kasteeltje in Brussels, which has been at the heart of the months-long asylum crisis.
Following weeks of staff members enduring the humanitarian crisis that is unfolding outside the gates of Fedasil's Klein Kasteeltje – hundreds of asylum seekers have been left sleeping on the streets rather than receiving the shelter they are legally entitled to – the Fedasil personnel has said it can no longer work in the current conditions.
"In solidarity with our colleagues from Klein Kasteeltje, but also with the asylum seekers who are left on the street, Fedasil staff have decided to go on strike on 23 August. This action is being organised simultaneously in our 36 reception centres and the Agency's headquarters," a statement from Fedasil read.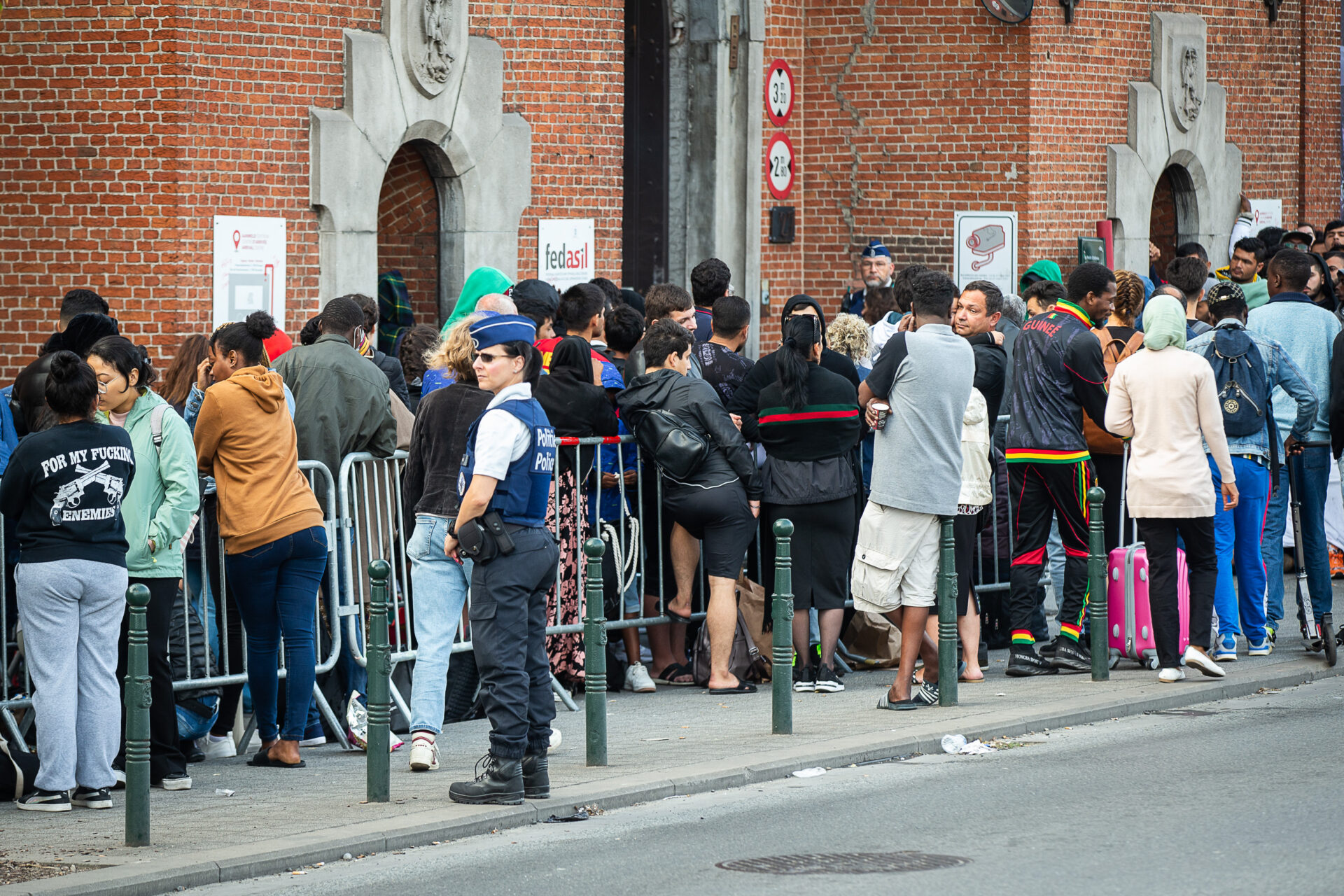 It added that staff members are seeing a crisis that is "unprecedented for a country like Belgium, a crisis that has lasted too long."
"For a long time, the Fedasil personnel have made an enormous effort but today enough is enough. We want solutions now!" the statement read.
Chaotic registrations
From 13:00 on Tuesday afternoon, employees stopped working to express their dissatisfaction with the current situation at the reception centre in Brussels. Aside from asylum seekers, especially young men, being left on the streets for days, sometimes weeks, the registrations themselves are "very chaotic."
Last week, the police moved the entrance to the front of the building near the canal following complaints by locals, which resulted in the centre closing as staff no longer had a separate entrance, which aims to guarantee their safety. According to one staff member, there was pure chaos.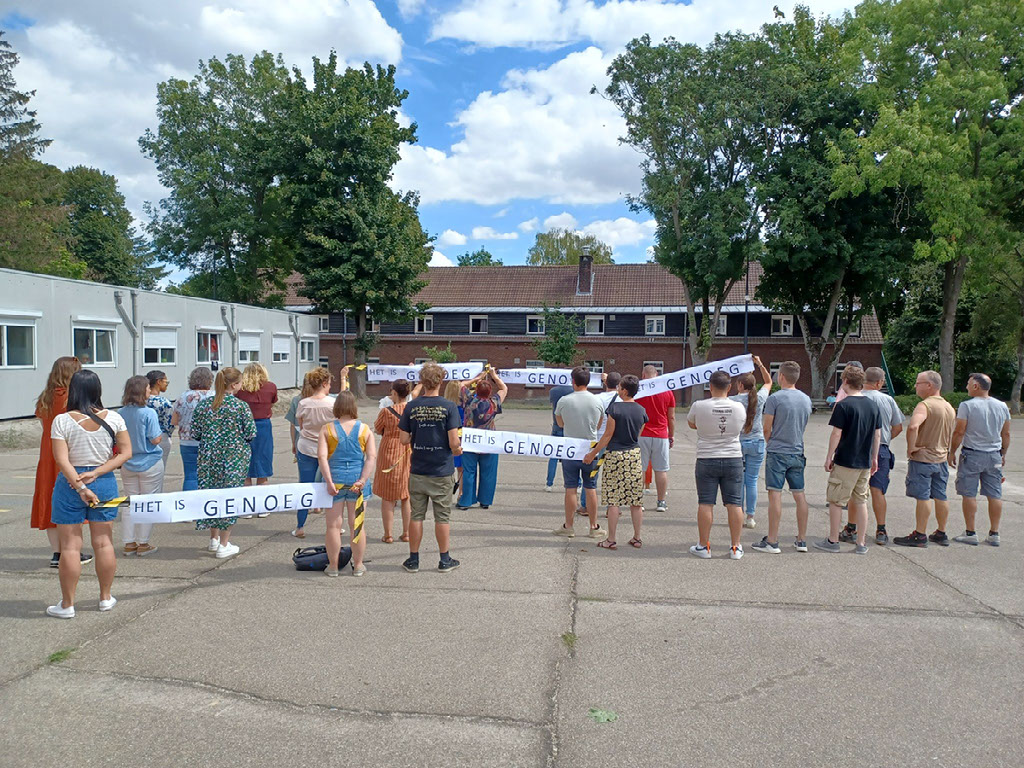 On Tuesday morning, the challenges staff faced to allocate the remaining places for single men resulted in dozens of asylum seekers drumming and the police having to intervene, which led to a struggle between security forces and the refugees. The application procedure was halted as a result.
Related News
Not much later, the entire staff of Fedasil decided to temporarily stop working. In doing so, they want to express their dissatisfaction with the current situation at Klein Kasteeltje and denounce the unsafe working conditions.