Mayor of Charleroi Paul Magnette gave a speech in his own city on Saturday morning to mark the occasion of the Wallonia Festival, with a speech that was notably rife with optimism on the future of Charleroi.
Investment has returned to the city and it is now experiencing an economic revival, according to the Charleroi mayor, as he presented an optimistic vision for the former industrial powerhouse after years of setbacks and tough social conditions.
Mayor Magnette talked about the lack of jobs and mass unemployment that has affected the Carolingian territory in recent decades. He claims that there is nothing worse than a society where "work is valued but sorely lacking."
After many business closures over the past 30 years, including major employers Caterpillar and Carsid, Magnette now hopes that this industrial negative spiral has finally ceased to torment Charleroi.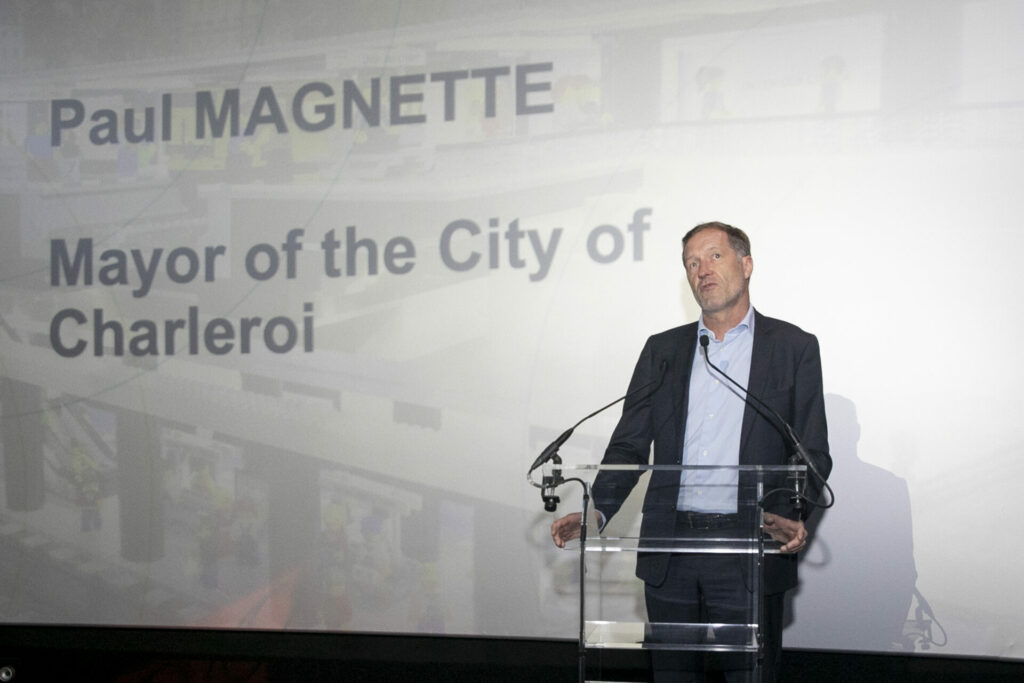 According to him, the historic sectors still present in the Charleroi territory are now better protected from the risk of crises or economic shocks.
At the same time, the industrial landscape has diversified, illustrating his remarks with a series of projects, public and private, which have emerged or will be soon coming to the Charleroi territory.
Among the most important are the La Défense district, the aeronautical dismantling centre, the Aerospacelab and the Legoland project on the former Caterpillar site.
Magnette believes that the public authority has the responsibility to continue to create jobs. With all of these projects, more than a thousand jobs per year will be created over the next five years, according to the mayor.