Negotiations between Wallonia's Regional Government and Belfius, which serves as the region's cashier, are said to have stalled due to the state-owned bank's fears over the rise of the radical left-wing party PTB.
Since 1991, Wallonia disposes of its own cashier with whom its treasury is centralised and who ensures, among other things, the execution of operations and the daily consolidation of all accounts opened by Wallonia.
Its current cashier is the state-owned bank Belfius, with whom they are currently under a five-year contract, with talks of an upcoming renewal currently underway.
Money talks
However, these negotiations are said to have grown increasingly difficult recently, as Belfius have internally expressed fears about Wallonia's public debt growing exponentially.
Related News
On the one hand, they are concerned about the long-lasting effects of the recent Covid-19 and flooding crises, which could result in Wallonia's public debt reaching €50 billion by 2030.
On the other, the bank has also expressed their qualms about the recent surge in polling numbers for the radical left-wing party PTB.
Ipsos' most recent polls gave the PTB 19.1% if 2024' s regional elections were to be held tomorrow. This would make them the third biggest party in parliament, only 0.1% behind the French-speaking liberal party MR.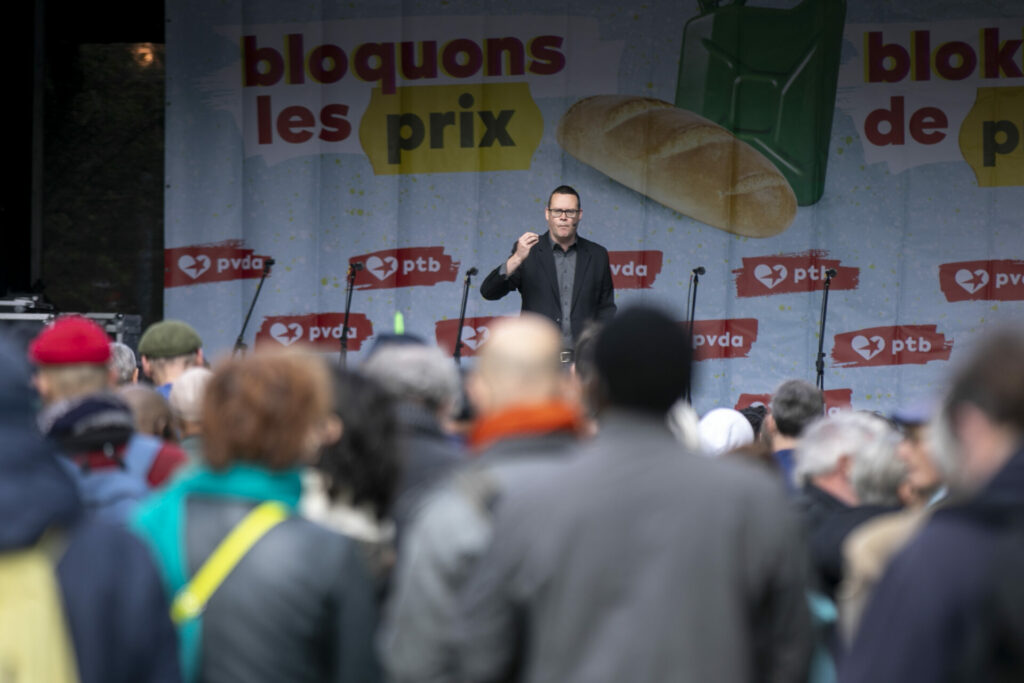 As PTB's political programme includes higher public investment than any other party, Belfius wants to reduce the length of their contract with Wallonia to a two-year period.
This would allow them to renegotiate the cashier contract after the 2024 elections, after which PTB may be part of the region's governing majority or at least part of the ongoing negotiations to form said majority.
'Political blackmail'
In response, Raoul Hedebouw, the party's president put out a tweet, calling out what he perceived to be a political bias from a supposedly independent institution.
Translation of tweet: "A public bank which is under the authority of a minister is putting pressure to have their own say on the composition of the government in 2024. Vincent Van Peteghem and Pierre-Yves Dermagne, who both supervise banks, should issue a call to order with regard to Belfius' management!"
Furthermore, a spokesperson for the PTB told The Brussels Times that the bank was actively trying to blackmail politicians into blocking the progress of any alternative left-wing force in the country.
"Belfius is dangling the carrot of a non-renewal of the cashier contract after 2024," they explained and added that "they would be willing to threaten the functioning of the Region if the election results do not please them," thus "showing us their conception of democracy."