After analysing the salaries across Belgium's economic sectors, national statistics office Statbel has found that the lowest paid employees in Belgium are waiters and bartenders while the highest paid employees are directors of large companies.
The figures also revealed that the median Belgian wage is €3,550 with the largest group of all employees earning between €2,000 and €4,250 gross per month. The graphic above gives a depiction of Belgian salaries broken down into €250 segments.
Highest and lowest paid professions
The average gross salary in Belgium is €3,832 per month. Corporate executives of large companies earn 180% more than the average Belgian employee, while waiters and bartenders earn 36% below the average. The average gross monthly salaries of the ten most and the ten least paid professions are illustrated in the graphs below.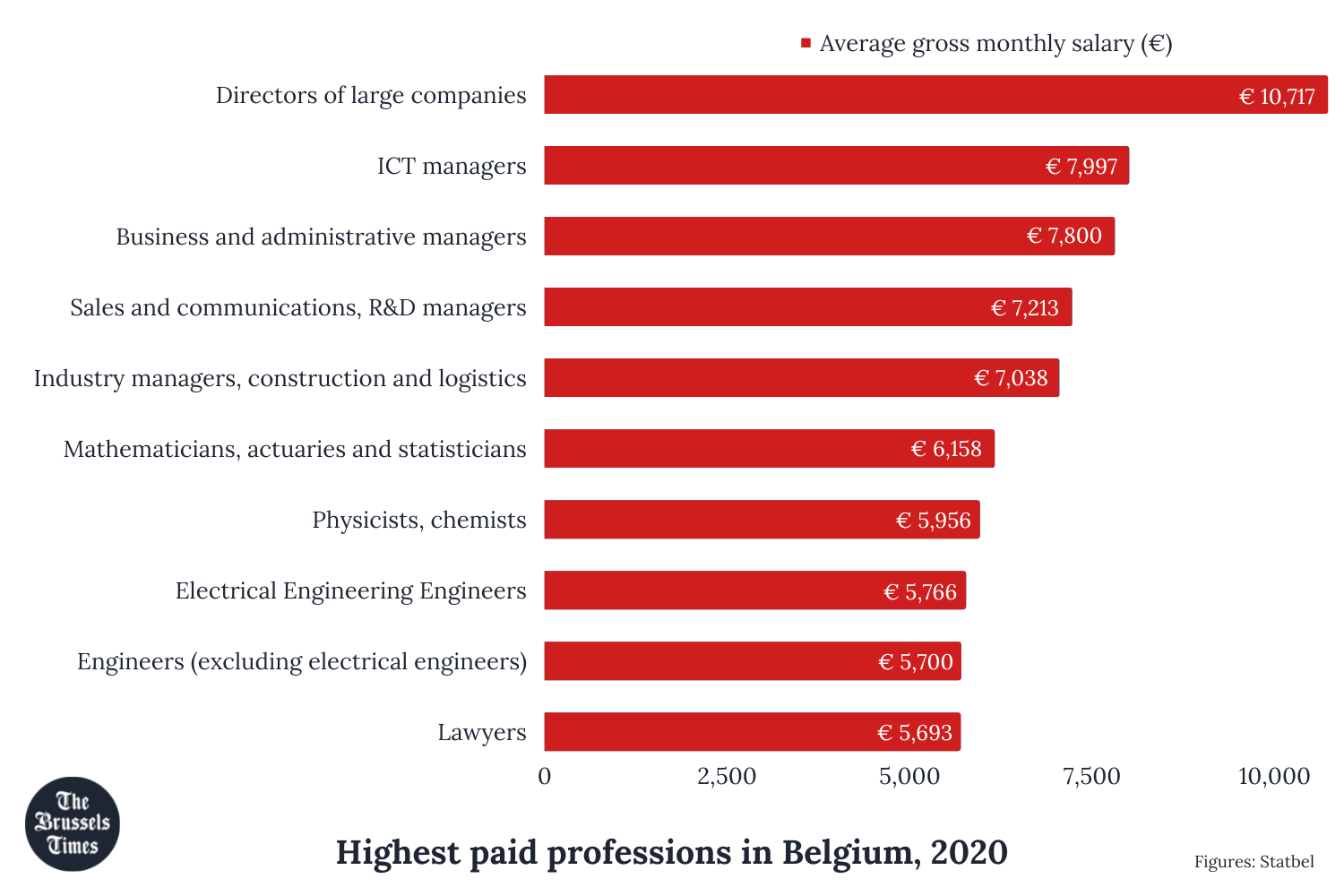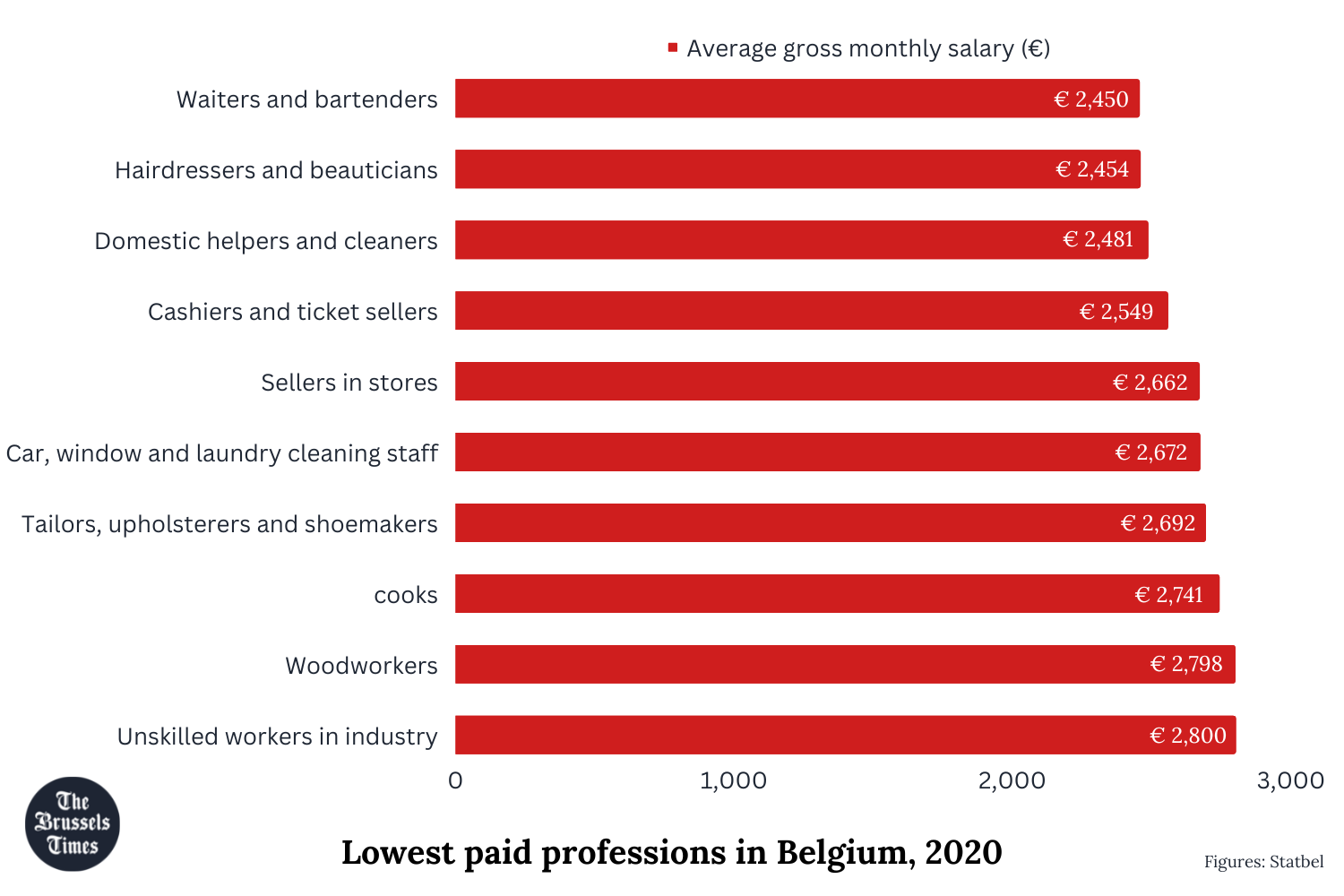 Highest and lowest paid sectors
The ten highest paid sectors compared to the ten lowest paid sectors are illustrated below. Each sector in the bottom half of the graph falls below the average Belgian wage. The figures were published by Statbel on 27 September and can be found here.