Belgium's Chamber of Representatives has approved two bills reforming the procedure for citizens' petitions after the Committee on Interior Affairs met on Wednesday.
For a petition to be heard by parliamentarians, 25,000 must be collected, including at least 14,500 from people living in the Flemish Region, 8,000 in the Walloon Region and 2,500 in the Brussels-Capital Region, with it also being possible to collect signatures on paper.
However, the current method came under fire, following the 'In my name' that wanted to force parliamentarians to regularise undocumented migrants arriving in Belgium
The petition collected 35,000 signatures both online and in person, but had to go through various barriers, especially regarding ambiguous wording on the law regulation petitions, before being admitted by the Petitions Committee.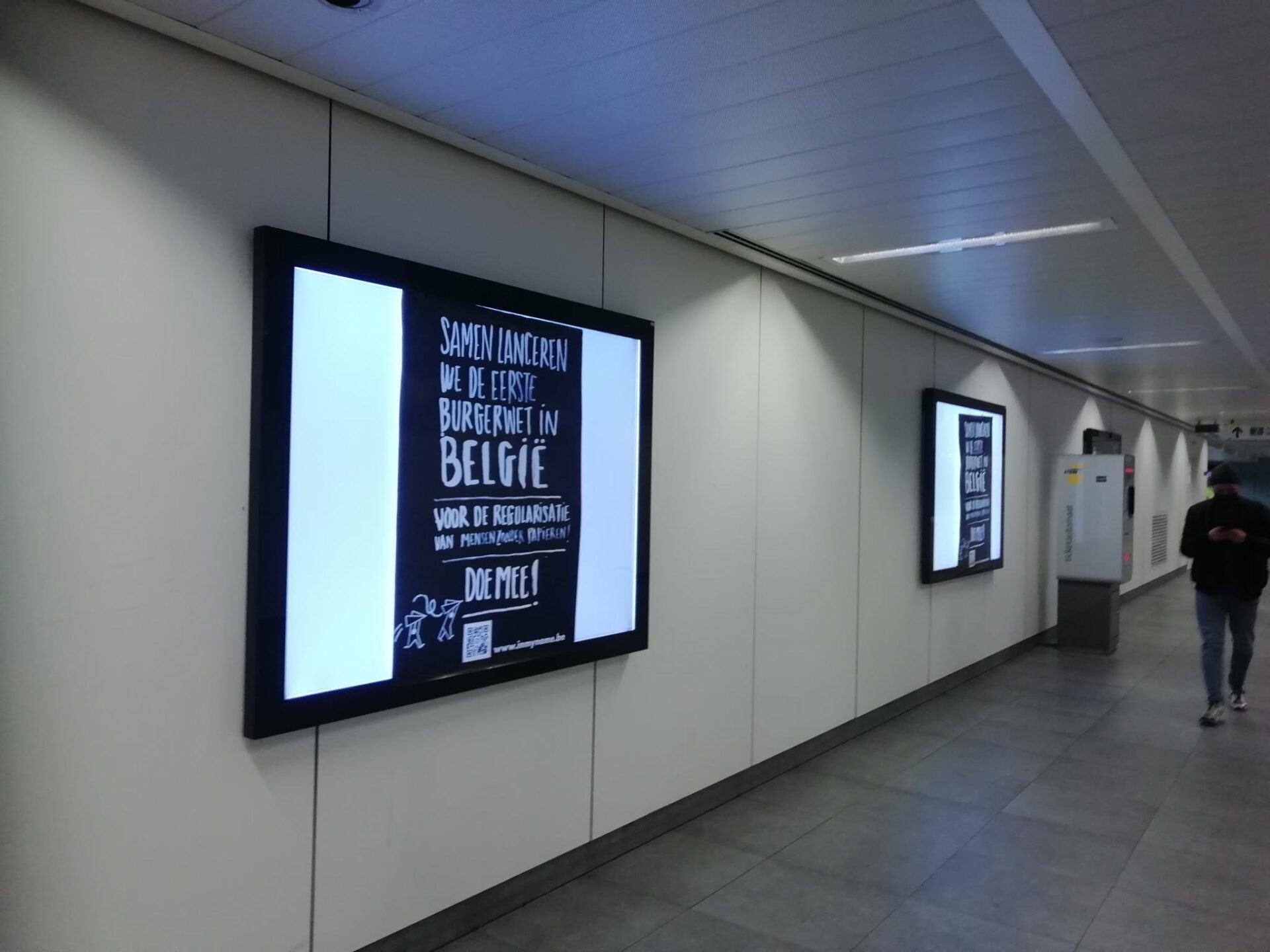 As a result, both green parties (Ecolo and Groen) and the French-speaking socialists PS have tabled bills to clarify the law surrounding petitions.
The first bill, tabled by the greens, will introduce a standard petition form, which will mention the petitioners' national register number. The second, tabled by PS, will allow Belgians living abroad to also add their signature to a petition.
Related News
"Following the 'In my name' petition, we could see that the rules were not always clear and that there were many technical problems that had to be solved, Guillaume Defossé (Ecolo) explained in a joint press release published by the government's parliamentary groups."
"This has now been done," he added, "and we now hope that more people will use these petitions to put issues and proposals on the Parliament's agenda."
In the same press release, Christophe Bombled (MR) praised the removal of the administrative burden that electronic signatures will provide.
"When 25,000 signatures meeting the required conditions have been collected electronically, the paper signatures will not be counted, he stated.
"This will save the Chamber's services the unnecessary work of having to spend hours checking hundreds or even thousands of signatures, even though the required number has already been reached," Bombled concluded.