In Brussels, Europol and the European Network of Fugitive Active Search Teams (ENFAST) launched the new EU Most Wanted campaign with a specific focus on the leaders and key figures of criminal organisations on the run from the justice system.
More than 50 new profiles of people wanted for serious crimes such as murder, human trafficking, armed robbery and terrorism have been posted on the EU Most Wanted website.
"Some of the people on the list are mob bosses who have killed innocent people, drug traffickers, human traffickers, criminals who murder or commit acts of violence for criminal organisations, money launderers and fraudsters," explained Europol.
According to the European Union's law enforcement agency, criminal organisations are like companies and consist of administrative and executive levels. "There are a number of people who provide services to the organisation. By taking out the criminals in crucial positions, we hope to bring the entire organisation down."
EU citizens can lend a helping hand by visiting the ENFAST website and seeing if they recognise anyone on the Most Wanted list. "One simple act can be enough to ensure that a dangerous fugitive criminal is arrested and prosecuted," said Catherine De Bolle, director of Europol.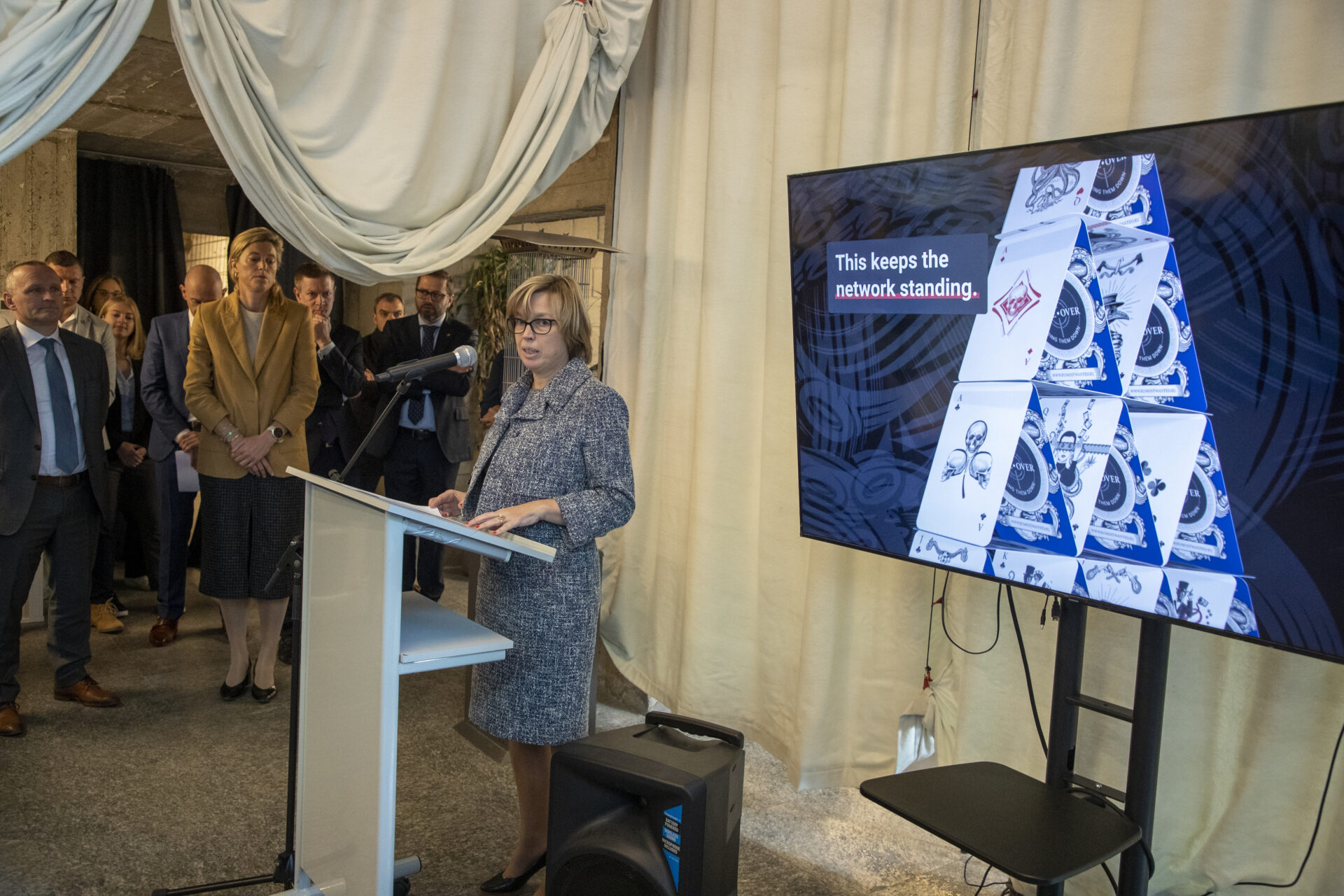 Following the launch of the campaign, the first of a series of murals was unveiled in Brussels. A house of cards is shown, which is an image that refers to the idea that a criminal organisation can be shaken if one member is arrested (the tower of cards will fall if one card is removed).
As part of the campaign, murals will be unveiled to increase awareness of the campaign and to attract more media attention. The first mural was unveiled in Brussels on 28 September to mark the inauguration of the campaign.
Related News
The campaign will be taken to social media with a call to action in all EU languages to reach as wide an audience as possible. The EU Most Wanted campaign has been a success in the past with a number of anonymous tips leading to actual arrests. Since the launch of last year's campaign in December 2021, there have been 10 arrests.