Keeping track of current affairs can be draining. Trust me, I get it. With headlines calling out from every corner, making sense of our surroundings can be a dizzying ordeal that leaves you less sure of how things are than when you started. It's little wonder that people gravitate to their preferred sources and "echo chambers" rather than face the full spectrum of conflicting views, unverified footage, and far-off forecasts that have little bearing on your immediate existence.
24-hour news cycles may give us minute updates about developments on the other side of the world, but they are far less suited to tell us what's happening down the road. And with discussion focussed on events beyond our reach, developments much closer to home can come as a surprise.
With our lives saturated by media, you would quite literally have to live under a rock to hide from the news. Nonetheless, a survey of Belgians in Flanders has found that a growing number are actively avoiding the news, largely fed up with the dominance of certain issues (Covid, politics, war, politics... politics) that invariably present a pessimistic vision of the general state of affairs.
Whilst it is unlikely that these "conscious avoiders" have succeeded in divorcing themselves entirely from world events, the not-unreasonable attitude of distancing yourself from matters that don't impact your daily decisions may indeed be liberating. Then again, if to be forewarned is to be forearmed, it may be better not to take your eye off the ball completely.
How do you get your news? Let @Orlando_tbt know.
Belgium in Brief is a free daily roundup of the top stories to get you through your coffee break conversations. To receive it straight to your inbox every day, sign up below:
A growing number of people are avoiding the news, with 64% regularly choosing to ignore current affairs. The proportion of people overlooking the news has risen sharply since the pandemic, shows a study by the VUB-affiliated research group imec-SMIT. Read more.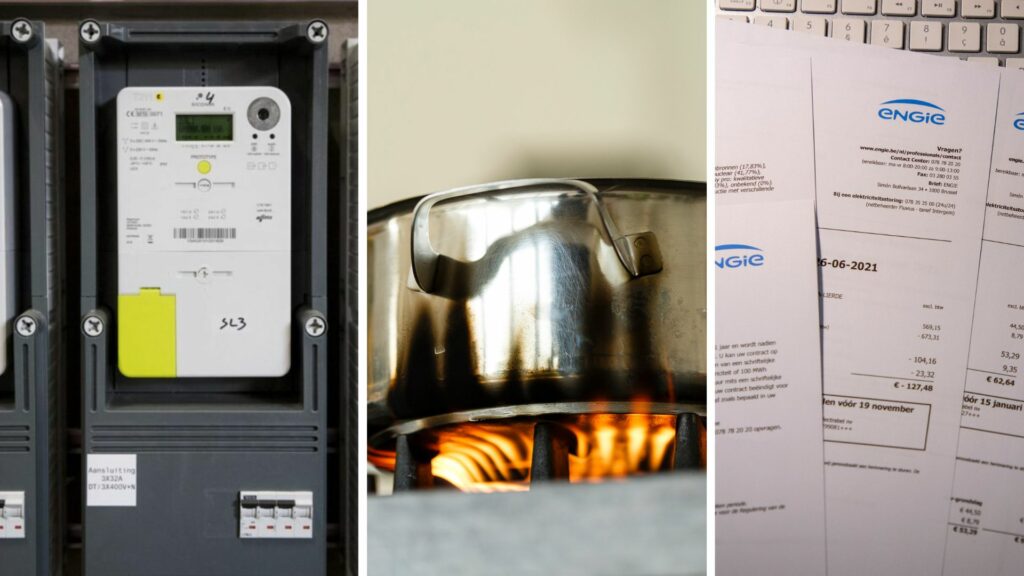 Nearly six in ten Belgian households have not (yet) increased their monthly/quarterly advance payment bills in recent months, a survey commissioned by electricity supplier Luminus finds. In light of the sky-high energy prices, the company warns of a "bill shock" on their final bill at the end of the contract year. Read more.
Residents of the Le Logis-Floréal suburb in Watermael-Boitsfort wishing to replace their single-glazed windows with double-glazing have had their plans overruled by the Capital Region on grounds that the original windows are protected heritage. Read more.
Swedish MEP Abir Al-Sahlani (Renew) has cut off her hair in support of anti-government protests in Iran during a speech in the European Parliament in Strasbourg on Wednesday. Read more.
Brussels residents looking for a new contract to supply electricity or natural gas can now only turn to two suppliers – Engie Electrabel and TotalEnergies – with all others having stopped their Brussels offers. Read more.
Car-sharing has seen a huge increase in recent months, with the amount of carpooled kilometres having doubled in Belgium since last year. Road safety institute Vias has put the increase down to rising fuel prices. Read more.
Not many people have ever heard of Zoutleeuw. But it has one of the finest churches in the country. While almost every other church was ransacked by religious fanatics in 1566, Sint-Leonardus in Zoutleeuw was miraculously spared. Read more.