Asylum seekers gather every day at the Immigration Office in the Pacheco building, central Brussels, to apply for legal protection. Though the queues are a symptom of Belgium's failing asylum system, down the street can be found a sight even bleaker.
On Tuesday, a mobile health clinic was set up by Médecins Sans Frontières (MSF), similar to those normally reserved for war zones. Yet due to Belgium's continued failure to provide shelter to asylum seekers and with the condition of those left living on the streets getting worse, MSF is now also active in the capital.
"People are left on the streets, sometimes for weeks, without medical assistance. Our team has identified various skin conditions, as well as some cases of tuberculosis and scabies," David Vogel, deputy project manager of Médecins Sans Frontières (MSF) Belgium, told The Brussels Times.
"On Tuesday the team diagnosed a 20-month-old baby with malaria. She wasn't given any accommodation, so we had to refer her to the hospital Saint-Pierre."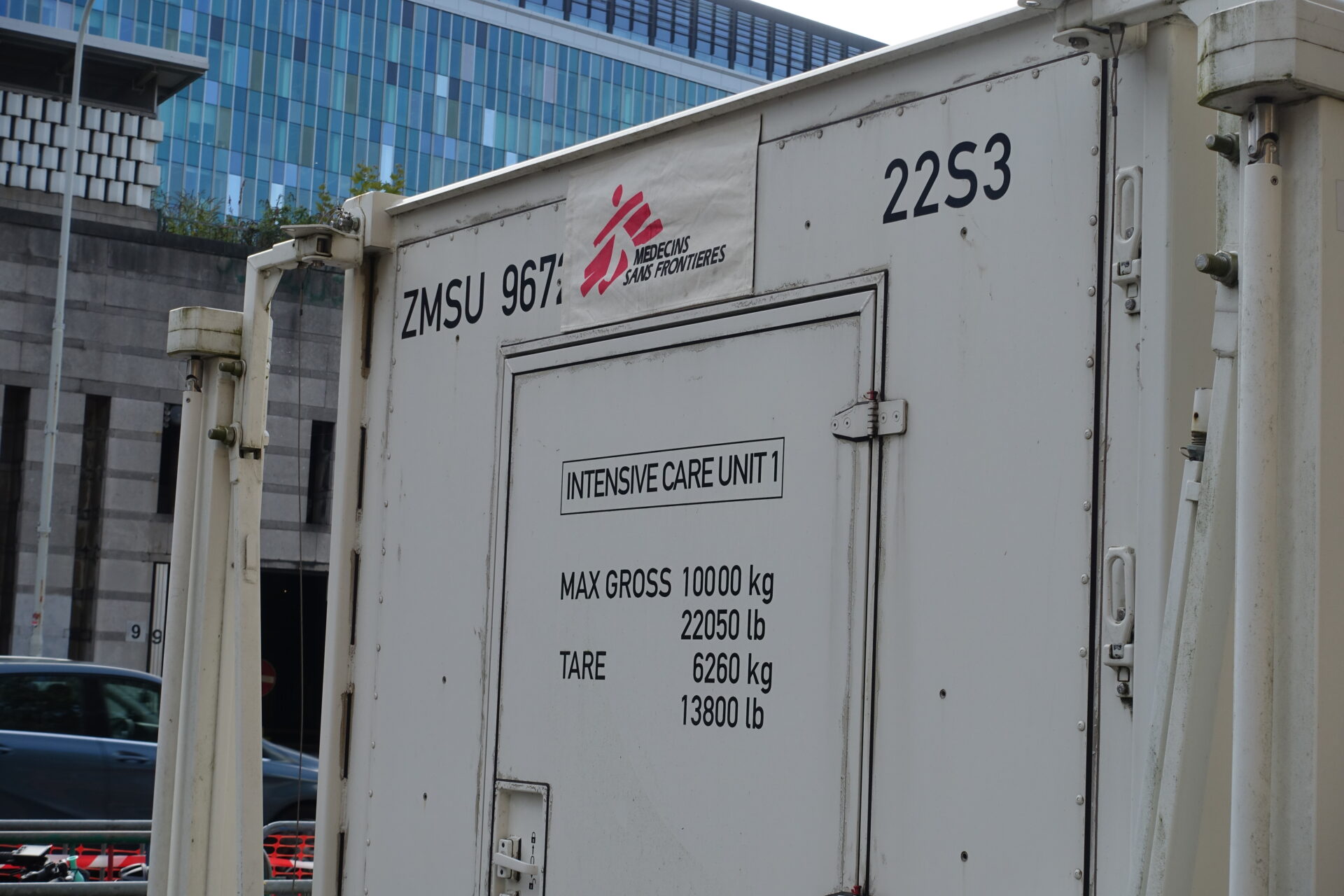 The mobile clinic consists of one container where medical consultations are carried out and another that provides psychological help. "We have already diagnosed people with PTSD; they are dumped on the streets without any guidance," said Vogel.
When asylum seekers are taken in by Fedasil, the Belgian state agency that regulates the asylum reception, usually they have access to social and medical care. "But in these cases, the government says it has no responsibility because they are not providing shelter."
Exceptional circumstances
The fact that MSF set up this point in Brussels is truly exceptional. "We usually don't operate like this but we are now experiencing a humanitarian crisis. We couldn't just sit by and watch."
Since the beginning of the year around 5,000 asylum seekers have been denied the shelter they are legally entitled to. Although everyone has an equal right to shelter, the Federal Government has implemented a system of priorities due to the shortage of places, leaving single men at the bottom of the pile.
Ahmad, a young man who was waiting outside of the Immigration Centre, is one of them. He was holding a leaflet with information about the MSF medical point to give to a sick man who was lying on a makeshift bed under the ramp of the building.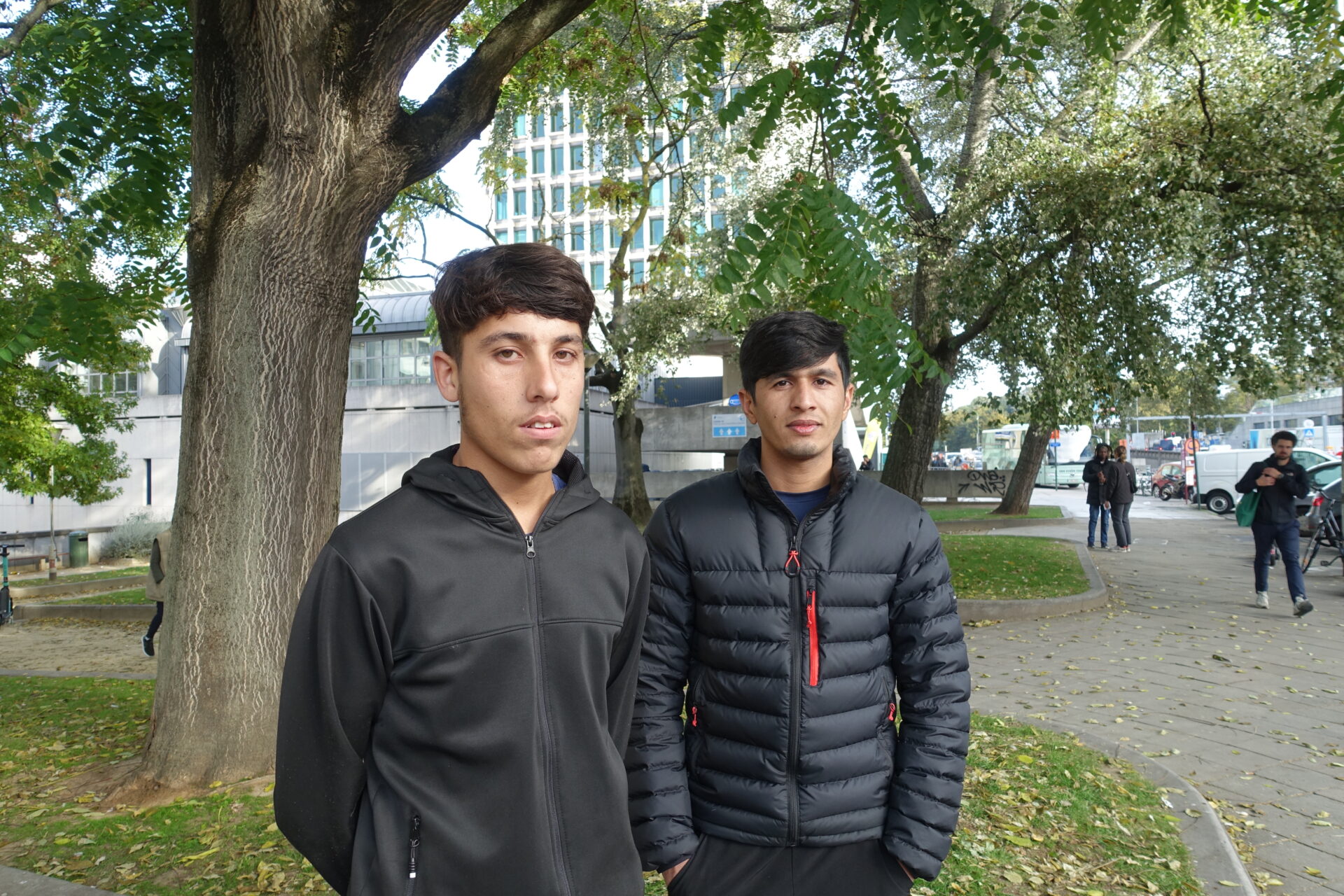 Ahmad fled Afghanistan and arrived in Belgium two months ago, where he was granted asylum. However, the lack of sheltered places means he has slept on the street ever since. His friend also did not receive shelter. "I know a lot of people now who are living on the streets," Ahmad told The Brussels Times.
Neglecting the most vulnerable
Under the priority system, unaccompanied minors, women and families should always receive shelter. Yet since Tuesday, this policy is even failing to prevent minors from ending up on the streets as 21 young people were left outside.
Thomas Willekens, a Policy Officer at Vluchtelingenwerk Vlaanderen (Refugee Council Flanders), said that on Wednesday morning some people were removed from the unaccompanied minor queue because they looked too old.
"Yet two of them looked very young. The fact that they are now judging eligibility purely on physical appearance is highly problematic."
MSF's Vogel said that from this point onwards, women with children will also end up on the streets due to the chronic lack of places. This was confirmed by Willekens and a Fedasil employee.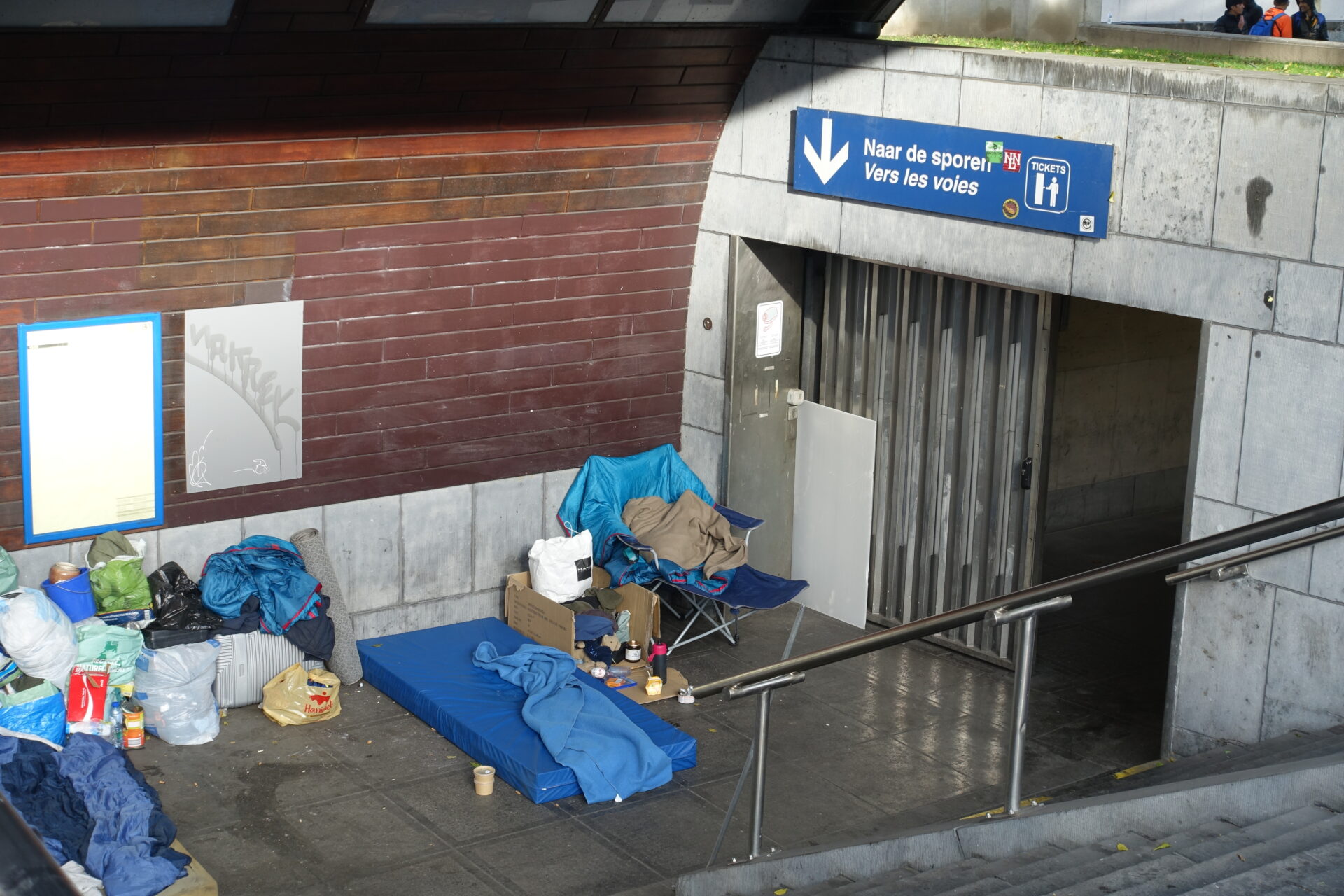 "Men being denied access to a sheltered place was the first step in this downward spiral, followed by minors being left on the streets. Today, the third step will be taken, and families will also have to pass this so-called 'vulnerability test'," he told The Brussels Times.
Winter is coming
Willekens and Vogel expect the situation to deteriorate even more. "The waiting list sheltered places alone runs to around 1,700 people. They are all now waiting on the street, hoping to get a place in the coming weeks or months," Vogel said.
Related News
With winter around the corner, MSF is preparing for the worst. On Tuesday morning, the Secretary of State for Asylum and Migration Nicole de Moor announced a "winter plan," which will see the capacity to provide shelter increase. She is also working with Brussels City to create emergency accommodations during the winter.
Yet those operating on the frontlines aren't getting their hopes up for the changes: "This winter plan must be very concrete and must be supported by the entire government to solve a situation that is this serious," Willekens concluded.