Last week, the reception crisis in Belgium had seemingly reached rock bottom when 21 minors were left sleeping rough due to the lack of sheltered spaces. Now, families with young children are joining them in their misery.
The unwillingness of Belgium's government to create more sheltered places is resulting in thousands being left to their own devices, including unaccompanied minors and families with young children, one as young as six months old.
"Today, we counted around 100 people at the Immigration Services, including 70 people who are part of families and 30 unaccompanied minors. It is already sure that there will be no shelter spaces for minors," Thomas Willekens of Vluchtelingenwerk Vlaanderen (Refugee Work Flanders) told The Brussels Times.
"Families won't find out until this evening whether they will be given shelter," he added.
On Monday, families who were granted asylum, and therefore entitled to shelter, were left waiting at the Immigration Services until 17:30. "Some people start queueing to apply for asylum at 06:00 in the morning, and were left waiting anxiously for almost 12 hours, just to hear that they would not receive shelter," Willekens said.
Minors going under the radar
On Monday, 39 unaccompanied minors were once again refused shelter. Despite efforts made by various civil organisations that worked day and night to find accommodation for them, many were left to their own devices.
Nine of them found a solution by themselves, but 23 are said to have disappeared under the radar, and according to Fedasil's official communication, seven were helped by the Humanitarian Hub and Samusocial, but these organisations no longer had the capacity to give them proper shelter, resulting in them sleeping in cardboard tents on the street.
Tweet translation: "The asylum chaos is becoming unbearable. Seven unaccompanied minors slept in cardboard tents last night. The government is not taking the measure of the crisis, civil organisations cannot do more." (Michel Genet is the director of Doctors of the World Belgium).
Very few figures are released about precisely how many minors are not receiving shelter, and easily disappear under the radar.
"It is very important for civil organisations that we can keep track of how many children do and do not receive shelter, because now we are groping in the dark and can't provide the help that is vital for people of this age group," Willekens noted.
Age doubt
Meanwhile, people who are requesting a special shelter place for minors are being turned away if there is doubt that they are younger than 18. The decision, Willekens stated out of experience, is not made on a scientific basis at first until an official test is carried out.
"In any case, this is increasingly problematic that the distinction is made based on age, as everyone has a right to shelter. But I have few words for what is happing now, it is unacceptable that this is now a hard-held criteria for who deserves shelter and who doesn't, meaning minors end up on the streets because there is doubt."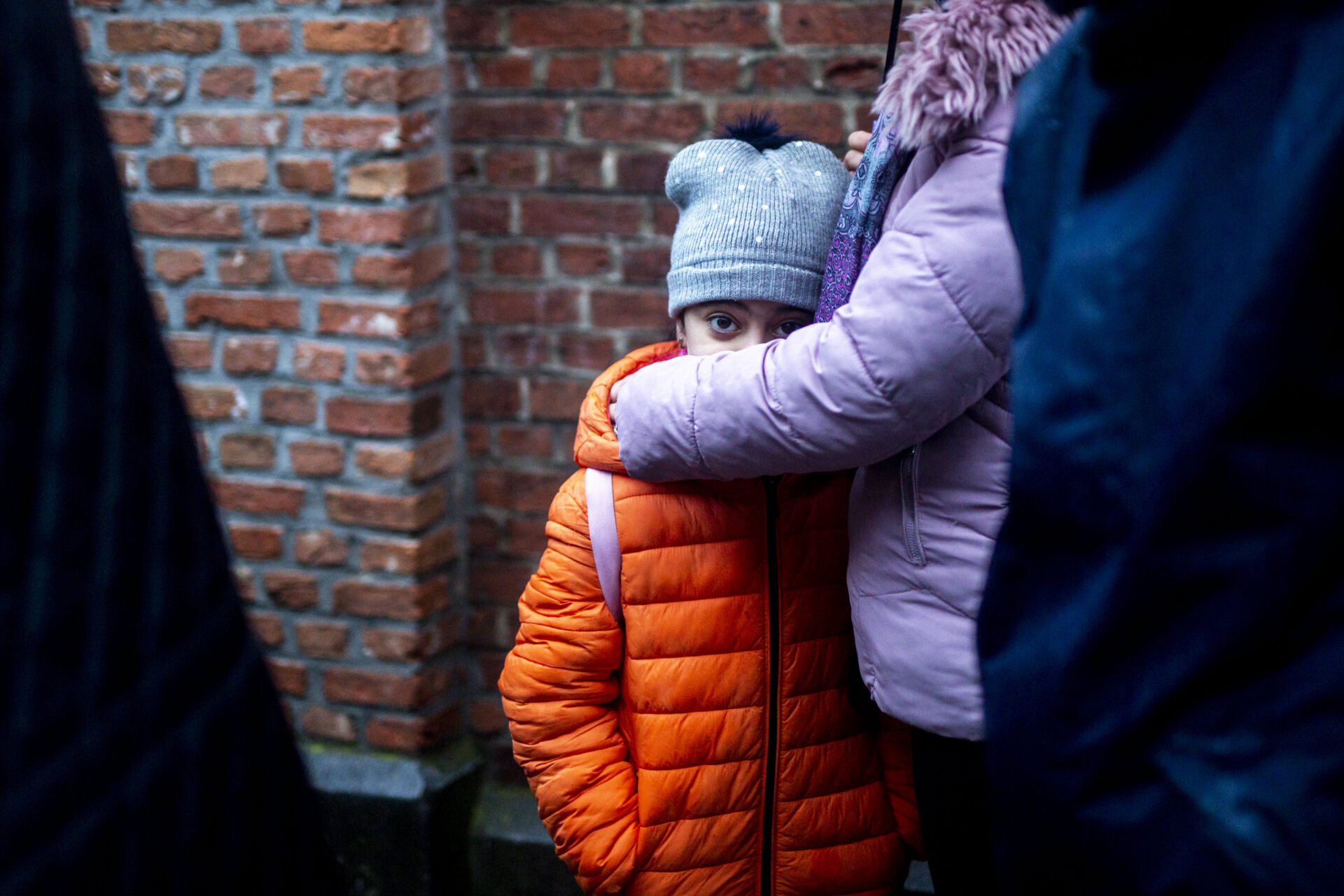 Last week, a Syrian boy was denied shelter because the Immigration Services doubted whether he was under 18. He was left to sleep on the streets, until a few days later, when tests proved he was in fact a minor.
While Nicole de Moor, State Secretary for Asylum and Migration, has been slow to act on creating additional sheltered spaces in light of the current crisis, she last week announced she would be making funds available within her budget to speed up age tests."
Delayed response
Last Friday, the government's core ministers met to discuss the crisis and decided to deploy an additional 150 people to help out in Fedasil centres.
"The problem here is that they are asking people to apply on a voluntary basis and to do so by mid-November. Even if this helps, the effects of it won't be felt until next month," Willekens said. The effects of the proposed "Winter Plan" will also not be felt until November, and the government has not communicated how it aims to bridge the period until then.
Related News
Meanwhile, civil organisations that are there to support asylum seekers are at the end of their tether. "We no longer have the capacity to intervene to remedy the flaws in the asylum system by offering new reception places," Vluchtelingenwerk Vlaanderen stated.
On Thursday this week, staff at Fedasil will once again organise a protest at Petit Château as they did last month to call on the government to take more concrete measures to tackle the issue.
Belgium's reception crisis explained
For more than a year now, hundreds of asylum seekers have been sleeping rough as a result of Belgium's failure to provide them with the shelter they are legally entitled to.
Fedasil, Belgium's Federal Asylum agency, operates several reception centres across Belgium (of which Petit Château in Brussels has become the most notorious), where people who have been granted asylum in the country should receive a bed, bath and food (or a sheltered place).
Once the rush of asylum seekers coming to the country temporarily slowed down following the migration crisis, the government reduced the number of sheltered places, closing down Fedasil centres.
Since October last year, this figure is once again increased slowly, and the government is not responding to the rise in demand for sheltered places.
Instead, it created a waiting list which prioritised minors and families with children, leaving single men to sleep on the streets, and resulting in Fedasil being convicted more than 4,500 times for failing to provide shelter.