A fan zone will be organised at the Dome (formerly Spiroudome) in Charleroi for the upcoming World Cup in Qatar, announced the company Travelevent Belgium, the organisers of the event, on Tuesday evening.
According to Amaury Michiels, head of Travelevent Belgium, this will be the largest fan zone in Belgium for the World Cup in Qatar, with a potential attendance of 5,500 people at each Red Devils match.
The fan zone will not be open for every game of the World Cup, but for every game of the Belgian national team, which will face Canada, Morocco and Croatia in the first round of the competition, before deciding whether or not to continue the adventure.
The entrance fee will be €5 and a drink will be offered. Two other formulas have been devised by the organisers: a VIP formula at €48 excluding VAT and an ultra-VIP formula at €75 excluding VAT.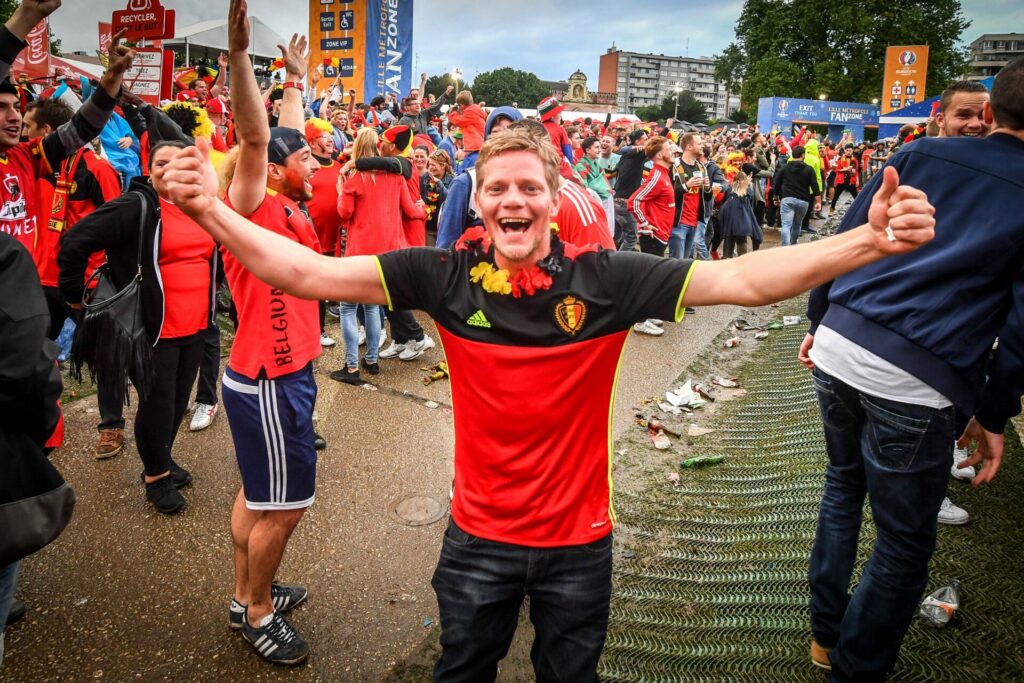 Given Qatar's poor human rights record, some may regard the choice to broadcast these matches as questionable. In part due to The Guardian revealing that at least 6,500 migrant workers have died in Qatar while working on construction sites for stadiums of the tournament, but also because of the country's stringent rules on LGTBIA+ rights.
This prompted former FIFA president Sepp Blatter, who was in charge of the organisation when Qatar was awarded the hosting rights, to call his organisation's decision a mistake.
As a result, other municipalities in Wallonia such as Soignies, Tubize, and Braine-le-Comte have refused to broadcast the matches. Nonetheless, the organisers have set up a Facebook page named "Travelevent Belgium" to provide information about the event.