The funeral of the young police officer, Thomas Monjoie, who was murdered in Schaerbeek last Thursday will be on Friday in Waremme, in the province of Liège.
The ceremony will start at 11:00 with a minute of silence to be held by police officers throughout Belgium.
A minute of silence will be held by police officers across the country at 11:00.
Related News
When the ceremony begins, flags on police buildings will be flown at half-mast. The ceremony will also be shown on a screen outside the hall.
After the ceremony at around noon, more than 2,000 police officers will form a guard of honour of at least 1 kilometre in honour of their deceased colleague. The funeral procession under police escort will then proceed to the Limont (Donceel) cemetery where he will be buried in a strictly family setting.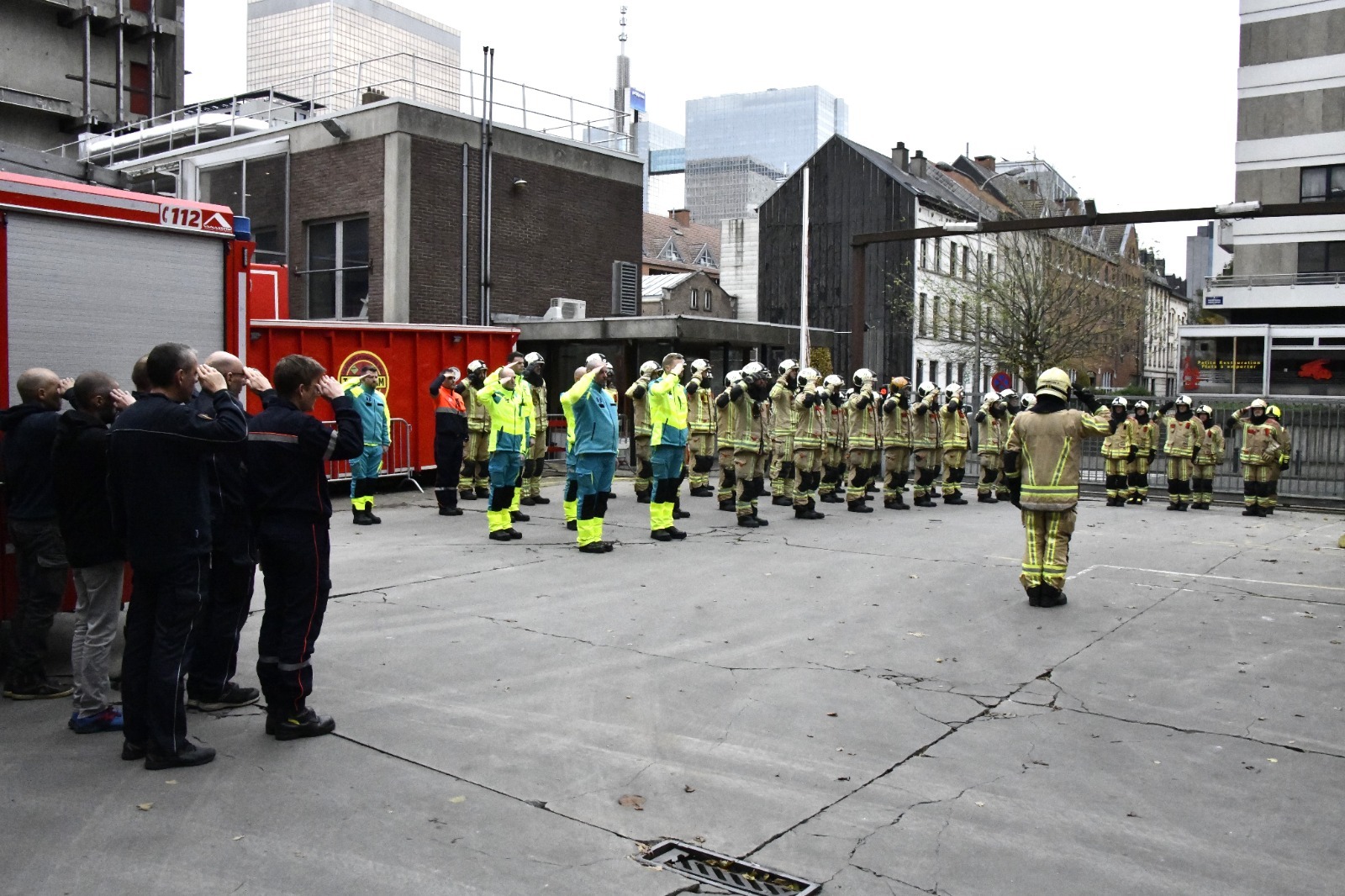 A one-minute silence was also held in the barracks of the Brussels Fire Brigade in tribute to Thomas Monjoie.
A Brussels Fire Brigade delegation also went to Borgloon to take part in the guard of honour at the end of the ceremony.