Belgium's Secretary of State for the Budget Eva De Bleeker (Open VLD) resigned this Friday after she misrepresented the state of Belgium's budget deficit to the European Commission.
She will be replaced by Brussels MP Alexia Bertrand, who has joined Open VLD from its French-speaking equivalent, MR.
A source from the MR has told La Libre Belgique that "the whole party fell on its head" when it heard the news. MR's leader, Georges-Louis Bouchez, was reportedly not given prior notice of Bertrand's decision to join the Flemish party.
"Of course, I would have liked to finish this work, and I would also have liked to continue working on the challenges that our country faces today," De Bleeker said at a hastily convened press conference.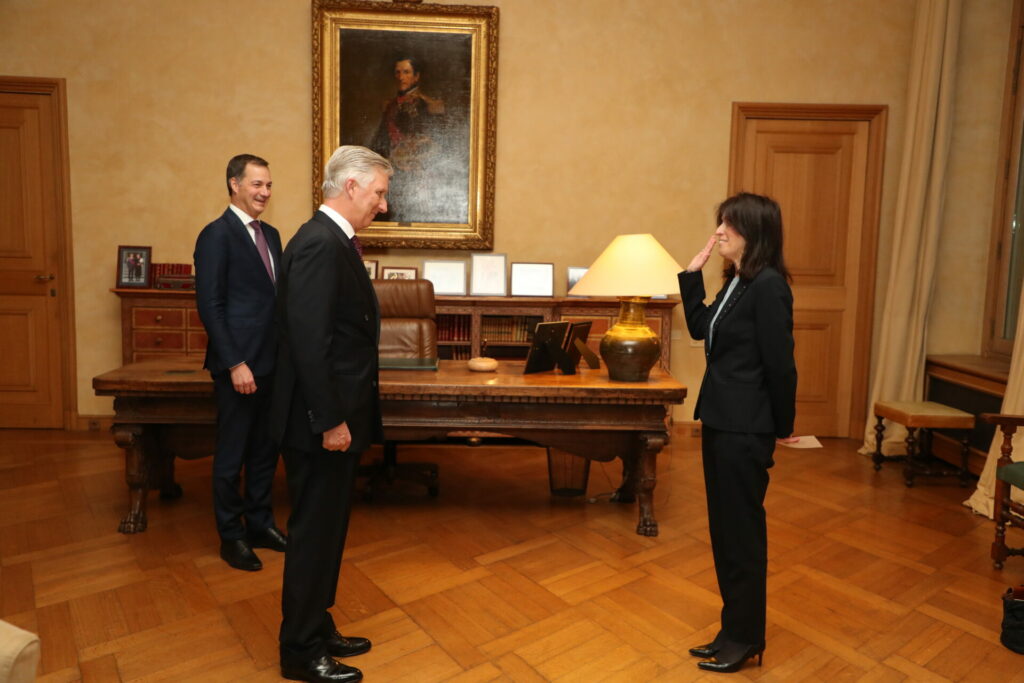 "But unfortunately, I have to conclude at this point that it has become impossible to continue operating."
The Royal Palace has confirmed De Bleeker's resignation, and announced that the King has already granted Bertrand an audience for her swearing-in as Secretary of State for the Budget and Consumer Protection.
Related News
Belgium's opposition parties had accused De Bleeker presenting an overly rosy picture of the state of Belgium's budget to EU officials, who have since expressed serious concerns about the apparent ill-health of Belgium's public finances.