Belgian lawyers Michel Bouchat and Delphine Paci will defend Salah Abdeslam at the trial of the Brussels attacks.
Olivia Ronen, the French lawyer who represented Salah Abdeslam at the trial in Paris last year in the case of the 13 November 2015 attacks, along with Martin Vettes, had declined the opportunity to defend him in Brussels for the twin attacks that took place in Brussels on 16 March 2016.
Michel Bouchat, who defended Youssef El Ajmi in the "Paris bis" trial and obtained the suspension of the sentence for his client, agreed to share the defence of Salah Abdeslam with Delphine Paci.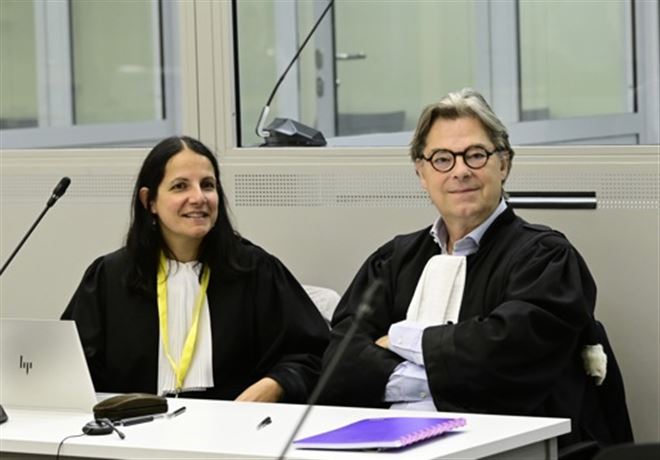 "I was consulted by Salah Abdeslam. I took the time to think about it and I accepted," he told Sudinfo, adding that "there are things to say in this case, both in fact and in law."
He added that he will contest the indirect participation of his client in the Brussels attacks, recalling that this case is not the same as the Paris attacks, in which Salah Abdeslam was sentenced to life imprisonment before the Paris Court in June, for his role in the attacks that took place on 13 November 2015.
On 13 July, he was transferred to the Ittre prison in Belgium. He will appear before the Brussels Court, along with eight other defendants, in the case of the 22 March 2016 attacks in Brussels metro and Zaventem airport.
Salah Abdeslam was in prison at the time of the attacks in Brussels. He had been arrested four days earlier in Molenbeek, while on the run in hiding, since the Paris attacks.
Related News