In Belgium, the richest 1% own almost a quarter of all wealth, a new report by the Oxfam development cooperation organisation showed, confirming previous research on the distribution of wealth in the country. This is more than the wealth of the bottom 70% of the population combined.
On the opening day of the World Economic Forum in the Swiss ski resort in Davos earlier this week, the "Survival of the Richest" report was published, which showed that the richest 1% bagged two-thirds of the total global wealth created over the past two years.
"Taxing the super-rich and big corporations is the only way out of today's overlapping crises," said Eva Smets, Director of Oxfam Belgium, in a press release. "It is time we debunked the myth that tax cuts for the very rich are somehow causing their wealth to 'trickle down' to everyone else. Forty years of tax cuts for the super-rich, and yet so many people are nearly drowning."
Billionaires' wealth increased in 2022 with rapidly rising profits from food and energy. The report shows that in that year, 95 food and energy companies will have more than doubled their profits. They made $306 billion in excess profits, of which they distributed $257 billion (84%) to wealthy shareholders.
Taxing the super-rich
Eric Wittouck, the richest Belgian (who lives in Monaco), received a record dividend of more than €2 billion from one of his Luxembourg-based companies. And those who receive these dividends often only concern the wealthiest, because just 10% of Belgians own 80% of all shares.
In Belgium, 19% of the population was at risk of poverty or social exclusion in 2021 – a figure that is still expected to rise due to the purchasing power crisis. According to the World Bank, this is probably the biggest increase in inequality and poverty since WW2, with entire countries being at risk of bankruptcy.
The poorest countries now spend four times more on repaying debts to wealthy creditors than they do on health care, and three-quarters of the world's governments are planning public sector cuts – including health and education – worth $7.8 trillion over the next five years.
Therefore, Oxfam is calling for a systematic and far-reaching increase in taxes on the super-rich, rather than making the poorest pay higher tax rates than billionaires.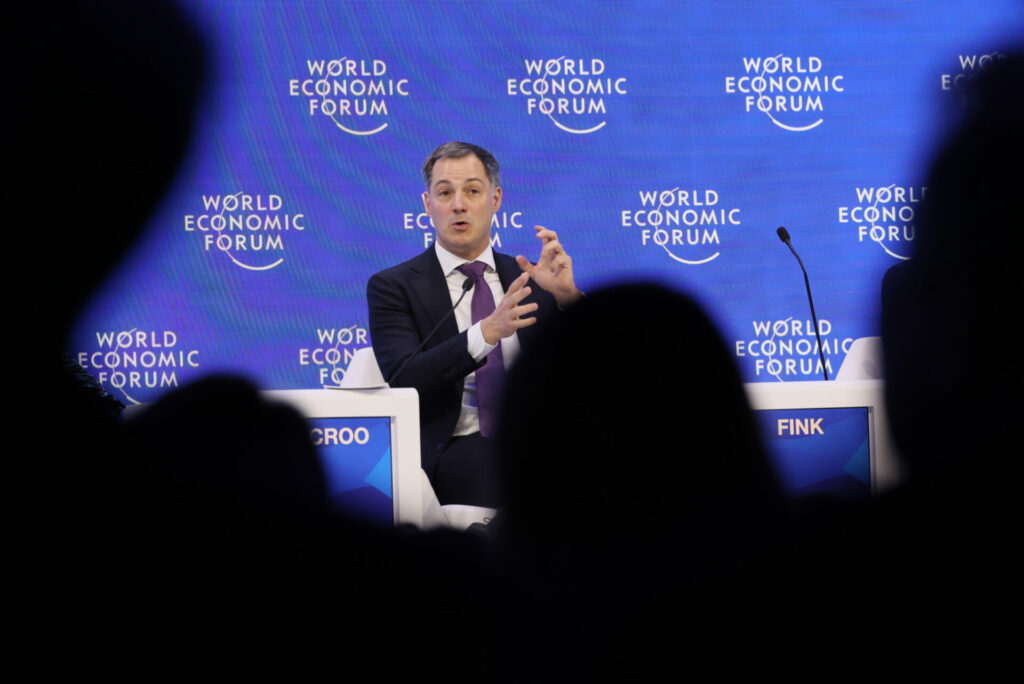 Across the world, only four cents of every tax dollar now comes from taxes on wealth. Half of the world's billionaires live in countries with no inheritance tax for direct descendants and they will pass on a $5 trillion tax-exempt amount to their heirs – more than the GDP of the entire continent of Africa.
These people's income is largely unearned, coming from the proceeds of their wealth, yet it is taxed on average at 18%, just over half the average rate for wages. According to a new analysis by the Fight Inequality Alliance, the Institute for Policy Studies, Oxfam and the Patriotic Millionaires, a 5% annual wealth tax on the world's multimillionaires and billionaires could raise $1.7 trillion a year.
That is enough to lift two billion people out of poverty, fully fund shortfalls in existing humanitarian aid, develop a ten-year plan to end hunger, support poorer countries ravaged by the climate crisis, and provide universal healthcare and social protection to everyone in low and lower-middle-income countries.
To that end, Oxfam is calling on the various Belgian governments to "introduce a one-off solidarity wealth tax and extend excess profit taxes to other sectors" on top of its already high tax rate.
Belgium should also tax the wealth of the richest 1% at progressive rates to redistribute these resources to fund economic recovery, climate transition and public services. "This includes capital gains tax, inheritance, property and land taxes, as well as net wealth taxes."
Additionally, protecting the functioning of democracy and undermining impunity also requires "significant resources to be invested in the fight against tax fraud, tax evasion and corruption." The fight against financial crime must be a priority, Oxfam stressed.