Last week marked the regretful one-year milestone of Belgium's sombre reception crisis, which for almost 1.5 years has seen thousands of asylum seekers, including children, sleeping rough due to the state's failure to comply with the law.
On 19 January 2022, the Belgian State was first condemned by a Brussels Court for failing to fulfil its national and international obligations to asylum seekers after a catalogue of failures, and was encouraged to "do things differently and to give everyone a place to stay." However, one year and more than 6,000 convictions later, the opposite turned out to be true.
"Now families and children are once again receiving shelter, I have the feeling we have entered the new normal in which single men are not receiving shelter by default and systematically have to go all the way to the European Court of Human Rights (ECHR) to receive shelter," Thomas Willekens, a Policy Officer at Vluchtelingenwerk Vlaanderen, told The Brussels Times.
"This is a very worrying observation in light of the frequent condemnations by courts," he added.
Ignoring judgements
By October 2022, Fedasil, the government's asylum reception agency, was convicted almost 4,500 times for failing to provide shelter – almost four times more than previously reported. Now, this figure has surpassed 6,000.
Due to the high number of convictions, the French-speaking court of first instance in Brussels on Monday 16 January authorised the seizure and sale of a series of Fedasil's assets — including a television, seating furniture and six sofas — to enable the agency to pay fines imposed for not providing asylum seekers with shelter, La Libre reported.
Meanwhile, such a decision should also result in the applicant receiving the shelter they are legally entitled to, but in the autumn of 2022, it turned out that in practice, this is not always the case. People are still sleeping rough despite the litany of convictions.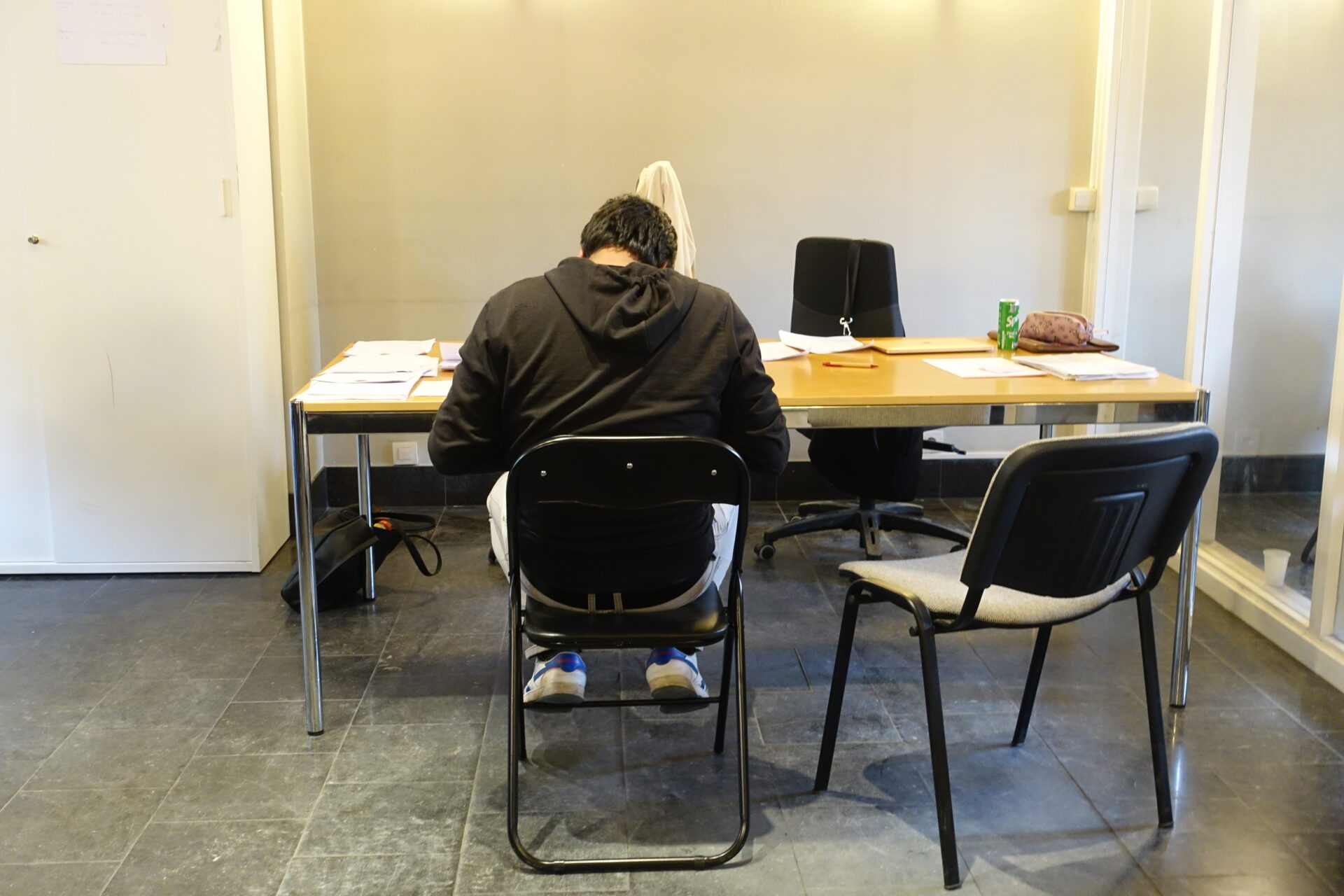 "We do our job correctly, but the outcome of the cases and the decisions we make are being completely ignored," one of the court's judges told The Brussels Times. The more than 1,110 provisional measures ordered against Belgium by the ECHR since November 2022 have also not been implemented.
In late 2022, lawyers assisting asylum seekers and magistrates organised the "funeral of the Rule of Law" in Brussels, a symbolic ceremony to condemn the Federal Government's refusal to comply with the law, as well as a political unwillingness which has been highlighted many times in the past.
In October, it was announced that an additional 1,500 sheltered places for asylum seekers would be created by December. The fruits of this move were barely reaped. At the same time, Belgium's State Secretary for Asylum and Migration, Nicole de Moor, was focussing primarily on finding an improved system to ensure that those whose asylum procedure had been terminated actually left the reception network.
Willekens noted in January that there are still some 3,000 people on the waiting list for a sheltered place. These are being processed at a rate of nine people per working day. "At the current rate, it will take 1.5 years for everyone to be given shelter. To put it simply, it is all too slow: too little, too late."
Struggle continues
By the end of the year, the situation escalated further as hundreds of people sought shelter from the cold temperatures in an empty government building in Schaerbeek. A recent fire was the latest incident to occur after one inhabitant lost his life here following a drug overdose and another died in a stabbing incident.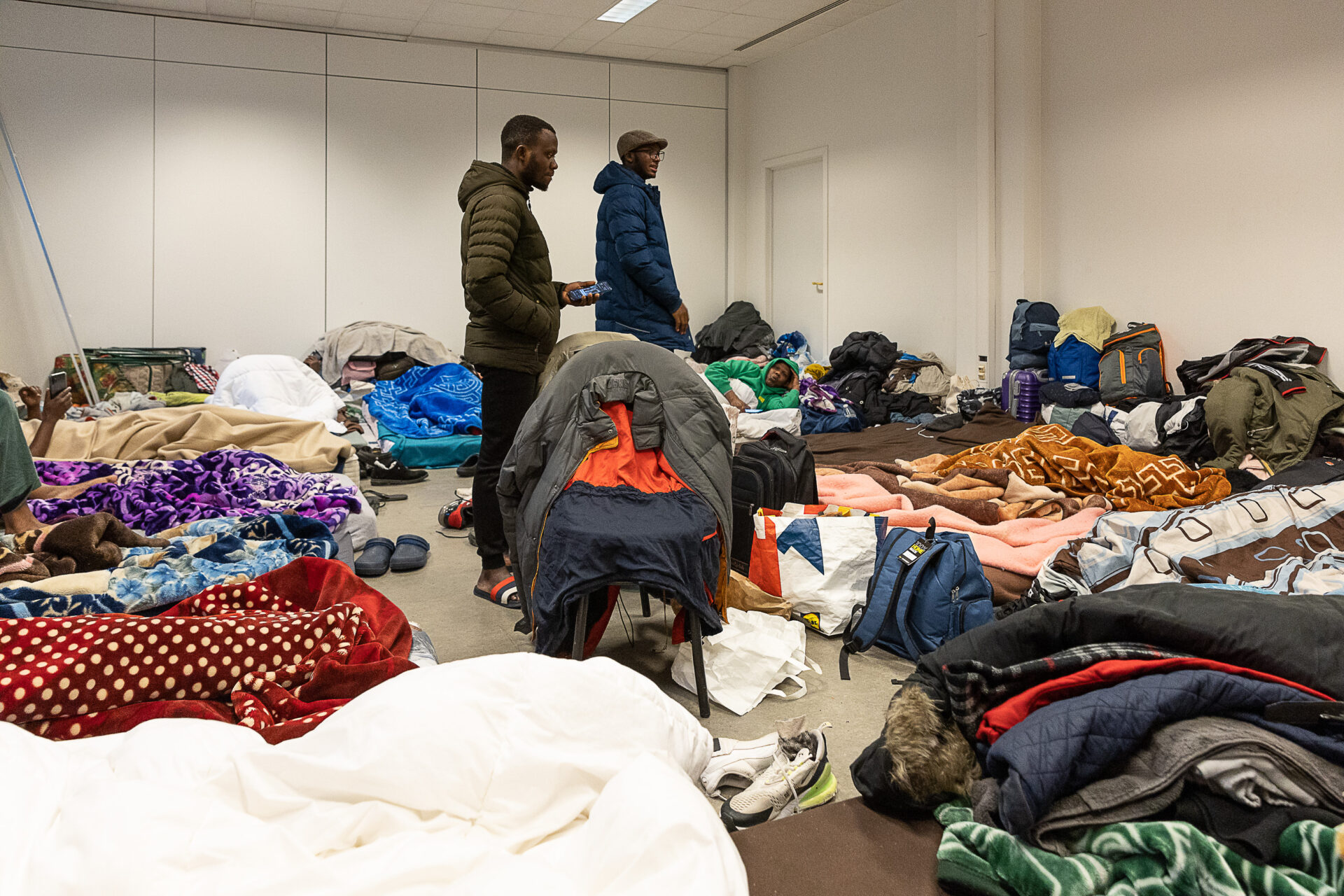 In the meantime, the Commissioner for Human Rights, Dunja Mijatović, wrote a letter to de Moor, expressing her concerns about the situation.
"A lack of available accommodation in reception facilities and reported delays with the registration and processing of asylum applications have serious consequences for the human rights of asylum seekers, including their right to health and their access to shelter and other basic needs."
Related News
A plan sent to the government by various civil society organisations on the ground in September, outlining some 40 very concrete solutions, was ignored. Instead, the situation was justified by a lack of financial, material and human resources, which was also the response to Mijatović.
Tweet translation: We are almost halfway through the month, and once again, there was no shelter for men seeking asylum in our country in recent weeks. About 600 of them had to register on a waiting list that was declared illegal time and again. And then they end up on the streets."
In a recent call, Willekens told The Brussels Times it's impossible not to draw a parallel with how refugees from Ukraine were treated after the war broke out. Fedasil itself was actually not in charge of assisting them but jumped in to assist.
"Everyone was eager to help, all the regions were looking into what they could do. But why is it that for one group of people, everyone feels they are responsible and that assistance can be provided, while for another group, as is the case with these asylum seekers, everyone is shifting the responsibility of helping these people."
Belgium's reception crisis explained
For more than a year now, hundreds of asylum seekers have been sleeping rough as a result of Belgium's failure to provide them with the shelter they are legally entitled to.
Fedasil, Belgium's Federal Asylum agency, operates several reception centres across Belgium (of which Petit Château in Brussels has become the most notorious), where people who have been granted asylum in the country should receive a bed, bath and food (or a sheltered place).
Once the rush of asylum seekers coming to the country temporarily slowed down following the migration crisis, the government reduced the number of sheltered places, closing down Fedasil centres.
Since October last year, this figure is once again increased slowly, and the government is not responding to the rise in demand for sheltered places.
Instead, it created a waiting list which prioritised minors and families with children, leaving single men to sleep on the streets, and resulting in Fedasil being convicted more than 4,500 times for failing to provide shelter.