A diplomatic faux pas has caused quite a stir on the internet, after photos of an upside-down Dutch flag in the office of Belgian Prime Minister Alexander De Croo during a visit of the Netherlands' PM Mark Rutte on Tuesday.
The mistake was eagerly spread on social media following tweets by both De Croo and Rutte following the latter's working visit to Brussels in preparation for the European Council on 9 and 10 February. When hoisted correctly, the horizontal stripes should be red-white-blue instead of blue-white-red.
"Is the Dutch flag hanging upside down now?" tweeted Dutch MP Caroline van der Plas of BoerBurgerBeweging (Farmer–Citizen Movement), the agrarian political party in the Netherlands.
De Croo and Rutte are preparing for the European Council and discussed better protection of external borders and a tougher approach to drug crime, among other things. De Croo stressed that they also discussed "a tougher approach to drug crime," but that message seems to have passed by the many people who are only focussing on the upside-down flag.
Theo Francken, a Federal MP for the Flemish separatist rightwing N-VA party, was quick to roll his eyes on Twitter. "Who is doing the protocol there, Alexander De Croo? The Netherlands, our best and most important neighbour: even hanging up their flag correctly is too much to ask."
Related News
In the meantime, De Croo has owned up to the mistake. In a video also posted to Twitter, he again thanked Rutte for his visit and also pointed out the "not unimportant detail" that the Dutch flag indeed should have been the other way round.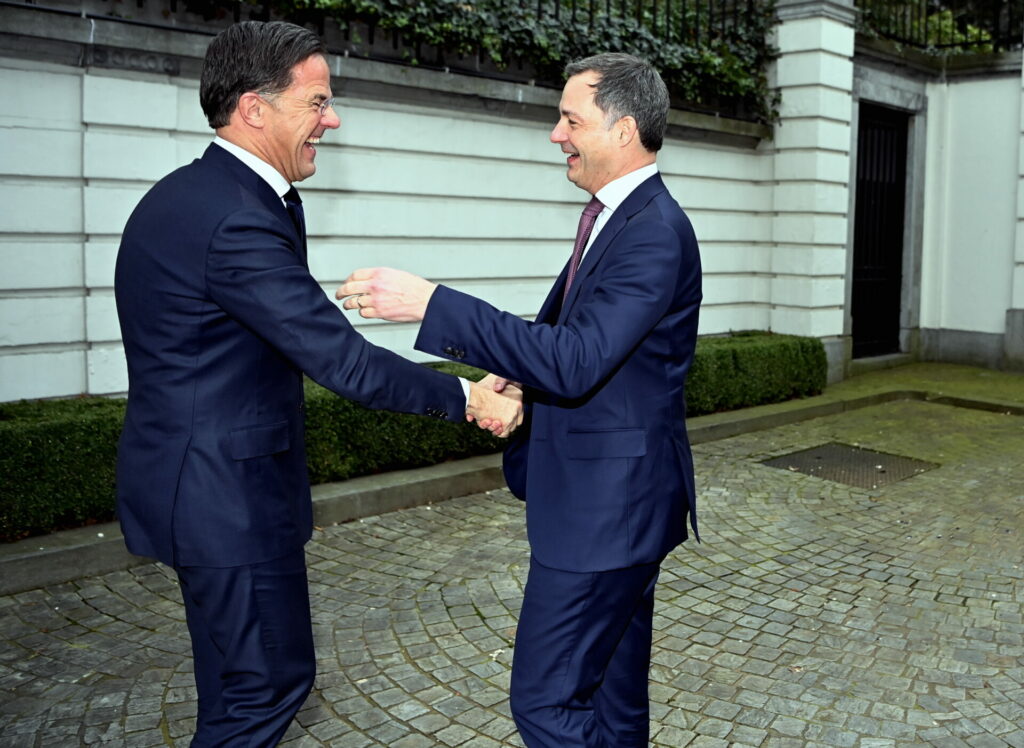 While most Belgians are enjoying the gaffe, the upside-down flag has become the symbol of the farmers' protest against the Dutch Government's nitrogen plans in recent years. Inverted flags are also used by protest movements in other countries, such as in the Black Lives Matter protests in the US, as well as the storming of the Capitol in 2021.
Historically, an upside-down flag is actually a distress signal, dating back to the 16th century, when ships hoisted their flags upside down to signal to other ships that they were in major trouble and help was needed.