Belgium saw an "exceptional" population growth in 2022 with the annual increase in inhabitants almost twice the normal average. This was largely due to the war in Ukraine.
Since 1992, Belgium's population has increased by an average of 52,000 per year. However last year, the growth almost doubled as the number of people living in the country grew 104,000 in just one year, the Federal Planning Bureau's demographic forecast for 2022-2070 showed on Tuesday. Their projections took into account the impact of the war.
"In Belgium, international migration will have a net effect of about 100,000 additional inhabitants in 2022, an exceptional figure explained by the arrival of Ukrainian refugees," the Bureau's report read.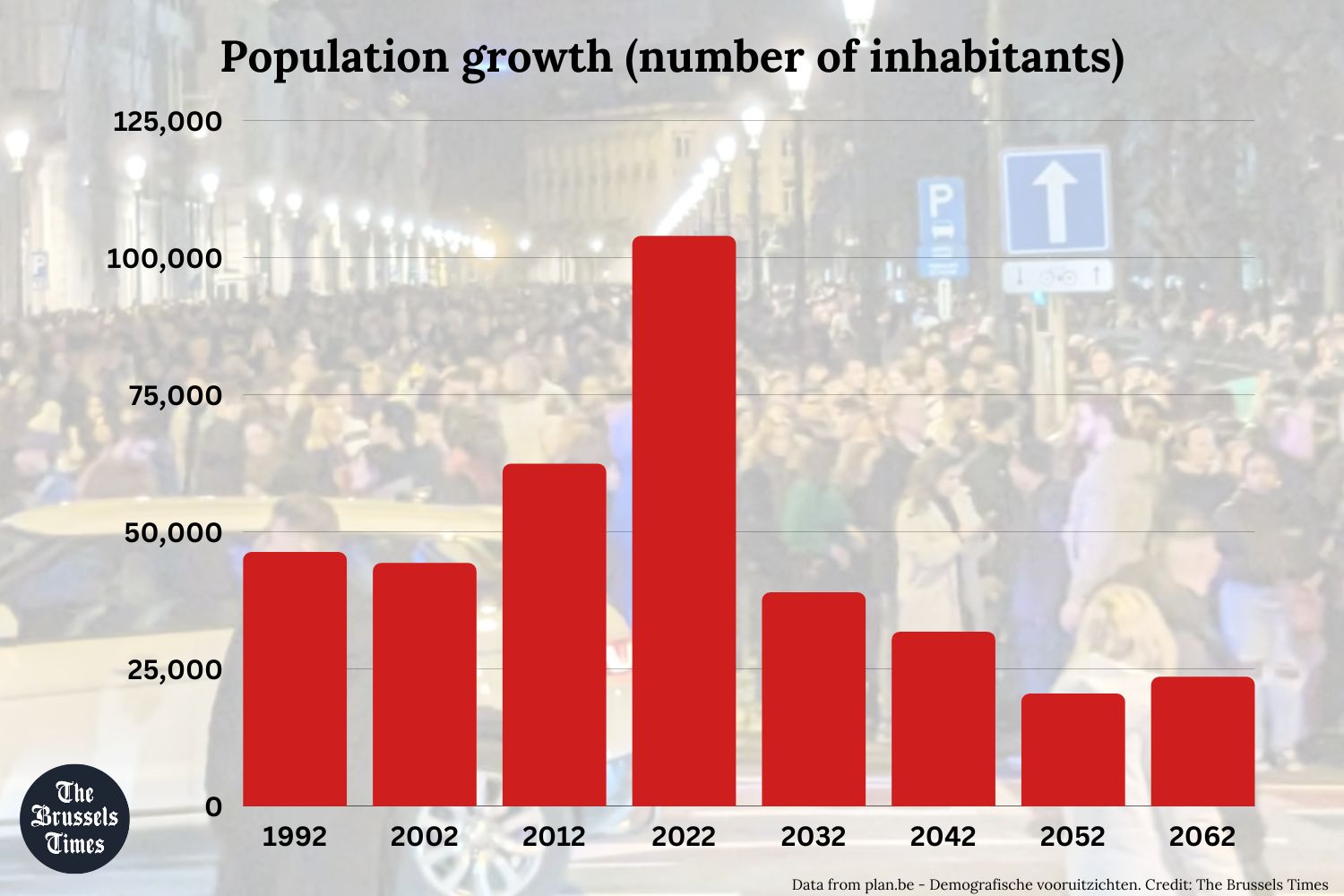 The number of people arriving in Belgium, regardless of nationality, is estimated at more than 229,000. Of these people, just over 63,000 are Ukrainians who received temporary protection in the country. Some 129,000 people left the country last year. "International migration is the only driver of population growth in 2022," the Bureau concluded.
Long-term projections
In its projections, the Federal Planning Bureau assumes a scenario in which half of the refugees return to Ukraine in 2024 and the other half stay and bring their families to Belgium.
Specifically looking at the migration balance — the difference between the number of people immigrating and emigrating — this number is expected to fall to just over 20,000 people by 2024, while in the long term, this balance is predicted to stabilise at around 25,000 people a year.
Overall, population growth is expected to slow down in the longer term, and is predicted to stabilise at around 30,000 on average by 2070.
This is the result of the baby-boom generation gradually reaching the age when they are most likely to die, leading to an increase in the number of deaths until 2055, in parallel with the trend of the average number of children per woman dropping (now 1.72 per woman, down from 1.86 in the late 2000s), slowing down long-term population growth.
Taking these developments into account, projections show that Belgium will have 13 million inhabitants in 2070, up from 11.58 million on 1 January 2022.
Related News
It is also predicted that by 2070 the number of inhabitants in the Brussels region will be virtually unchanged compared to today (1.2 million inhabitants).
On the other hand, Flemish population growth will remain strong (+19%) over the same period, with 8 million people expected to be living in Flanders by 2070 (6.7 million on 1 January 2022); in Wallonia, the population will grow to 3.9 million by 2070 (up from 3.7 million on 1 January 2022). "This smaller increase is explained by the unfavourable ratio of deaths to births over the entire period."