The number of asylum seekers who are legally entitled to shelter but have instead been sleeping in tents at the Molenbeek canal is growing, and with it, the continued neglect by the Federal Government to tackle the crisis.
Last week, following the evacuation of the so-called Schaerbeek squat, some 60 tents were set up opposite Fedasil's Petit Château in Molenbeek, the visible face of the crisis last year, with two to three people staying in each tent, equating to around 180 people.
"On Monday, the Citizen Platform (Burgerplatform) counted some 90 tents, and today, there are 115 tents, which means there are at least 250 people sleeping rough here," Thomas Willekens of Vluchtelingenwerk Vlaanderen (Refugee Work Flanders) told The Brussels Times.
According to various civil society organisations, most people are in fact asylum seekers, mostly coming from Afghanistan, Burundi and Eritrea. Mayor of Molenbeek Catherine Moureaux last week discussed necessary steps with asylum seekers, and is now "in permanent contact with the Region to find a solution."
"The municipality is managing this difficult and problematic situation for the safety of everyone (asylum seekers, pedestrians, cyclists, residents and businesses) to the best of its ability," her cabinet told The Brussels Times.
Exhaustive waiting list
Fedasil has been convicted thousands of times for its failure to provide shelter to people who seek asylum in Belgium.
While people who are seen as more vulnerable (women, children and families) are given priority and (eventually) shelter, single men are left out in the cold, a concept which goes against laws for asylum seekers.
"From the very beginning, the right to shelter has been linked to the concept of vulnerability. This is completely illegal," he noted. Some 2,700 people have been placed on the Fedasil waiting list, while some 40 invitations for shelter are sent out every day.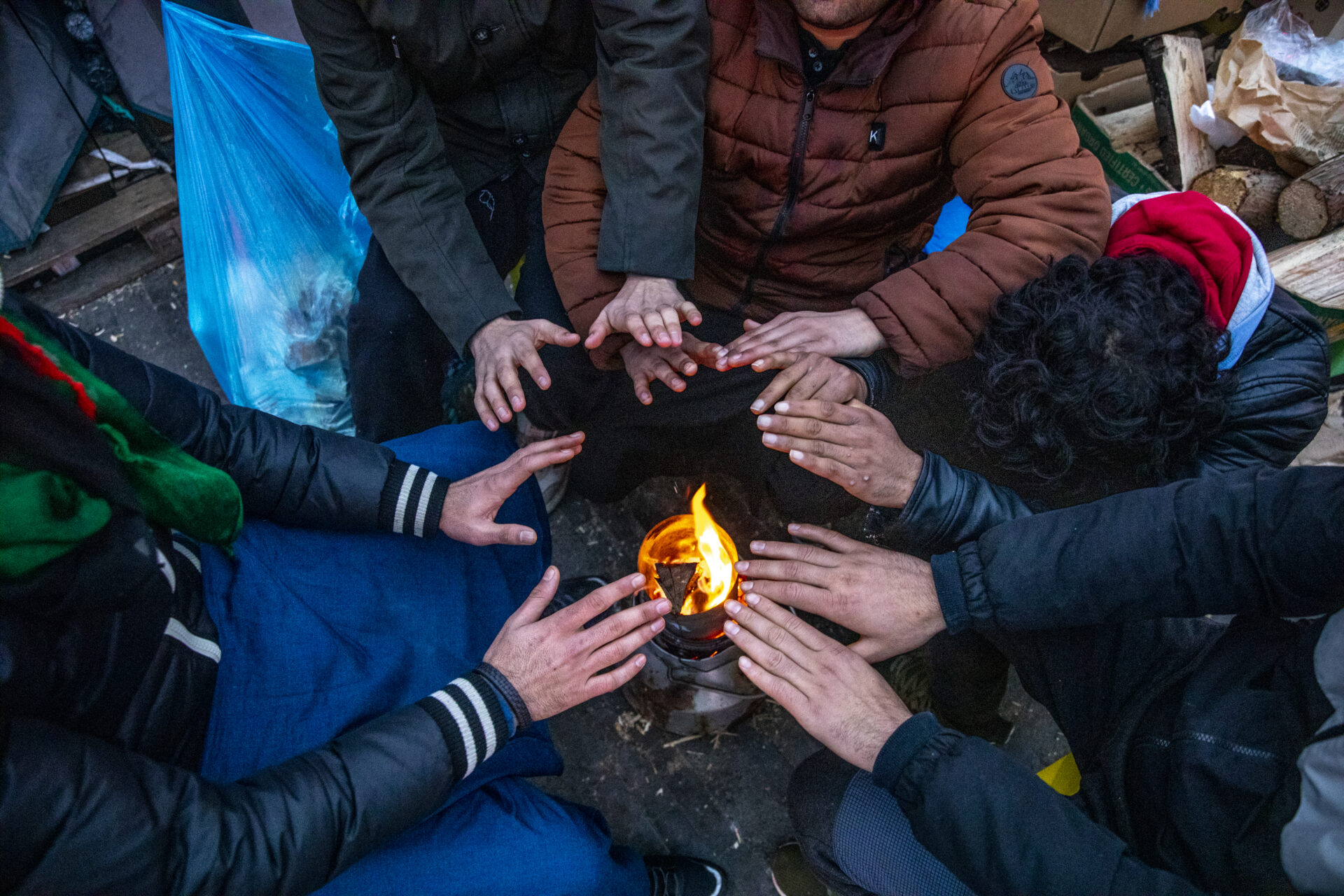 "Currently we are focussing on giving people who are staying in the hotel in Sint-Pieters-Leeuw a place." Here, Fedasil is analysing who is actually entitled to a sheltered place, and who is without papers or "just" homeless.
This tactic was received with anger by Moureaux, who argued that those sleeping in tents on the streets should be given priority. Fedasil's spokesperson confirmed that the choice to make the processing of asylum seekers from the hotel a priority over people living in the streets was a political decision.
However, State Secretary for Migration, Nicole de Moor's cabinet told The Brussels Times that it was "important to end the distressing conditions on Rue des Palais."
"But this is not the end of the reception crisis. We will continue to look for solutions for asylum seekers who do not yet have a reception place," her spokesperson said.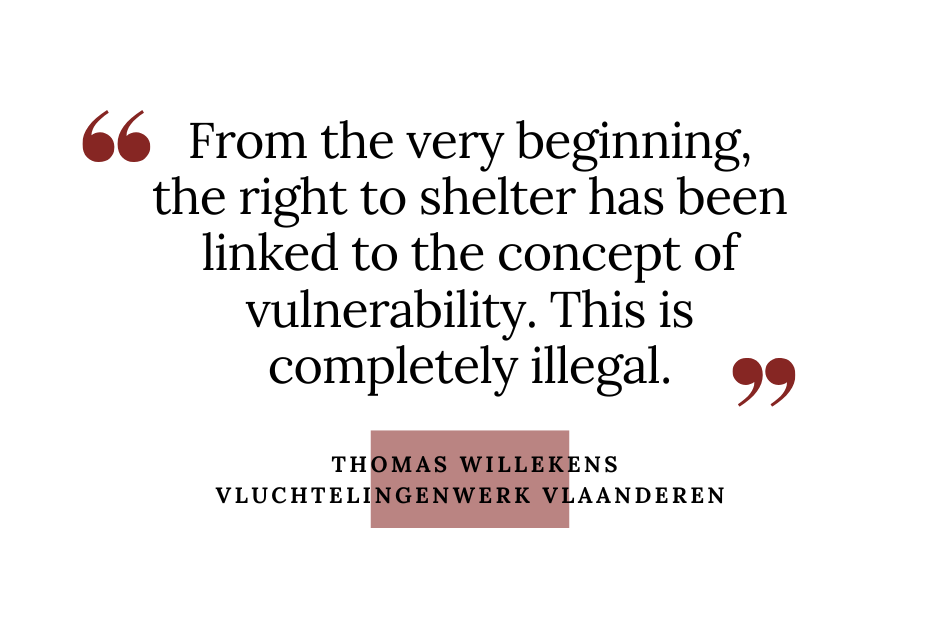 Meanwhile, within the Federal Government, the discussion has shifted to finding ways to forcefully deport those who are not entitled to protection to reduce inflow into the system.
"But the focus should be on the people sleeping on the streets every day. People will still find a way to come to Belgium, and meanwhile, every day an asylum seeker has to sleep rough is one too many," Willekens noted.
Willekens added that the reception crisis is being framed as an unsolvable problem due to the high number of arrivals. "But in reality, there is no political will to apply the available solutions," he said.
Step-by-step approach
In December last year, the former military sites in Jabbeke and Glons were commissioned as emergency shelters, with a theoretical reception capacity of 300 and 138 places, respectively. However, the current capacity is smaller as works are being carried out: just 75 places are available in Jabbeke, and 213 in Glons, where until recently, people here were living in tents.
"This capacity will increase gradually, but it will likely take a few more weeks," a Fedasil spokesperson told The Brussels Times. "People are being invited, but it's definitely a step-by-step procedure, and we have to adapt to the current reality, which is that there are too few usable shelter places," he noted.
The sheltered places that become available here will only be used for vulnerable people, meaning places are unused (or as is officially communicated, are being "kept available"), even though hundreds of single men — who throughout the crisis have been neglected, as they are not seen as vulnerable people — are left sleeping on the streets.
Related News
Meanwhile, the situation continues to weigh on Fedasil's staff. Last year, they went on several strikes, stating they could no longer work under the conditions they were being subjected to. The body's spokesperson confirmed that in the current context, the situation remains difficult for staff.
"The reception crisis has become the norm, and for more than a year, we have been trying every day to ensure people are given shelter, we are trying to help as many people as possible within this challenging context," he concluded.