Belgium has the fifth highest naturalisation rate in the EU, with 2.7 people receiving Belgium citizenship for every 100 non-national residents, according to statistics published by Eurostat, the European Union's statistics agency.
Across the European Union, 827,000 people acquired citizenship of an EU Member State where they lived in 2021, an increase of around 14% compared to 2020. The largest increases in acquisitions in absolute terms were recorded in France (+43,900 citizenships), Germany (+18,800), Spain (+17,700), Sweden (+9,200) and Austria (+7,200).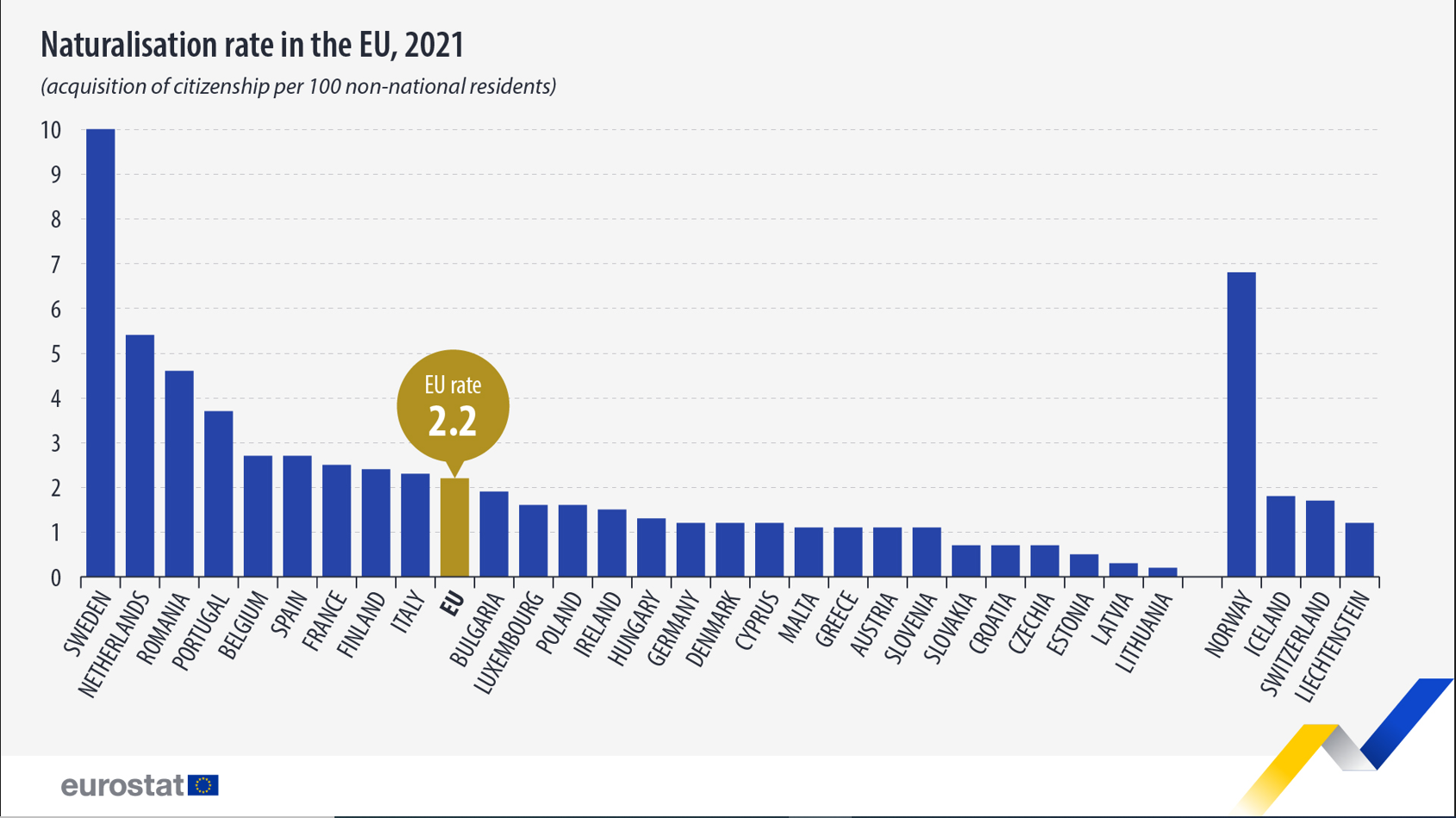 In Belgium, 39,233 people acquired Belgian citizenship in 2021, significantly more than in 2020, when 33,915 people gained citizenship.
The largest group of people gaining EU citizenship in 2021, just as in 2020, were Moroccans, with 86,200 gaining citizenship within an EU Member State, of which 71% acquired citizenship of Spain or France. In second place, 83,500 Syrians acquired an EU citizenship, 70% of which in Sweden or the Netherlands. 32,300 Albanians acquired EU citizenship, 70% of which in Italy.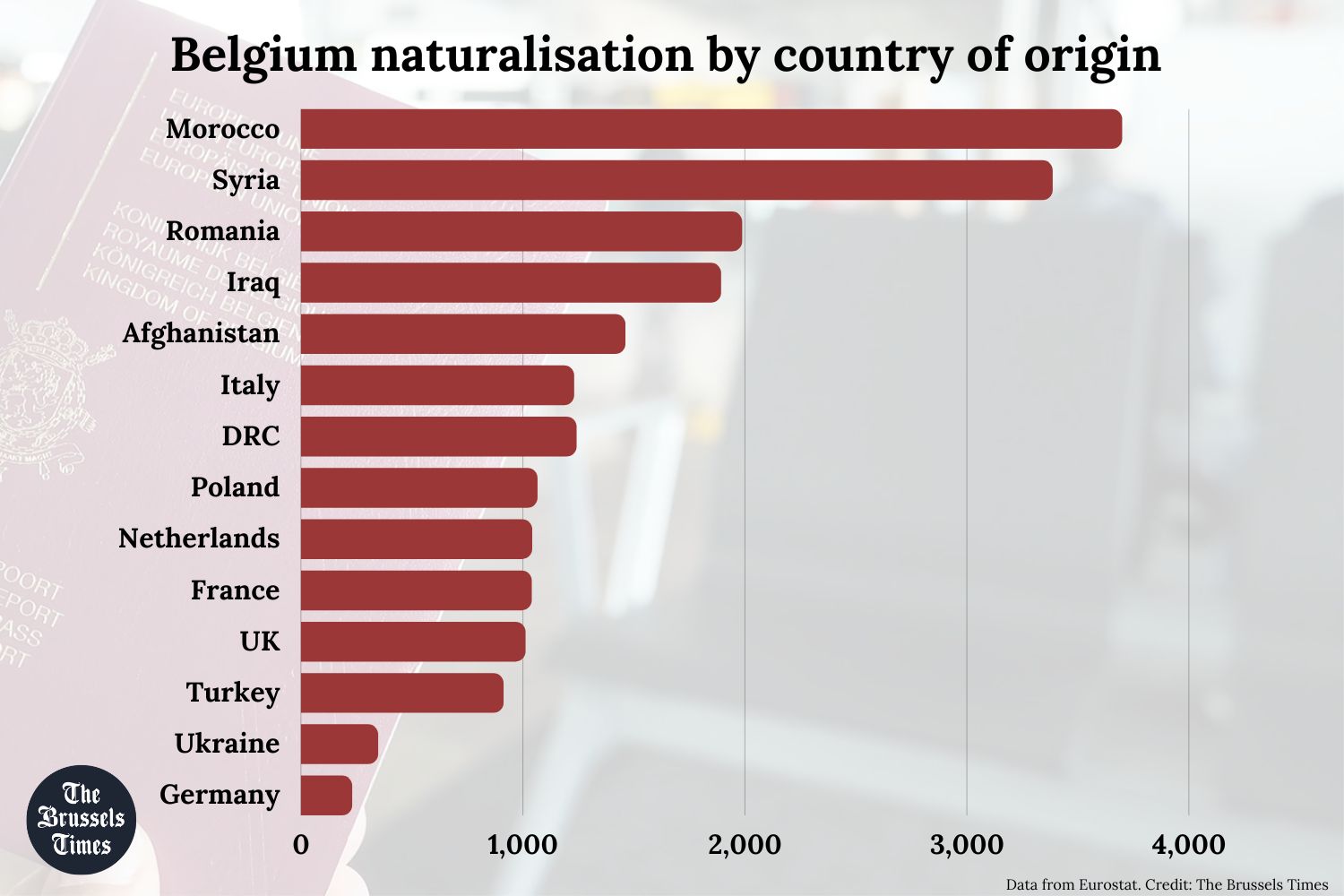 In Belgium, around 9% (3,385 new acquisitions) of all new citizenships were acquired by Syrians, roughly the same amount by Moroccans (3,698), 5% by Romanians (1,986), 4% by Afghans (1,460), and 3% by people from the Democratic Republic of Congo.
Related News
Of Belgium's neighbours, 1,010 Brits, 1,040 Dutch, 1,038 French, and 229 Germans received Belgian citizenship.
According to a recent international study, Belgium's passport is ranked as the joint third most powerful passport in the world, allowing visa-free access to 119 countries across the world.