After three games without a win, including a Belgian Cup elimination, Union Saint-Gilloise returned to winning ways after beating Eupen 2-1 on Sunday with goals from Simon Andingra (14th) and Yorbe Vertessen (52nd).
To break Union's losing streak, Karel Geraerts rested Victor Boniface and Bart Nieuwkoop in favour of Adingra and Gustaf Nisson, who lined up as the front duo with Vertessen.
There was still little to play for when Teddy Teuma found Adingra on the edge of the box, who went past two Eupen defenders before curling a shot into the far corner in the 11th minute to make it 1-0.
Union remained in control of the game against an Eupen side who suffered and rarely came close to goal in the first half.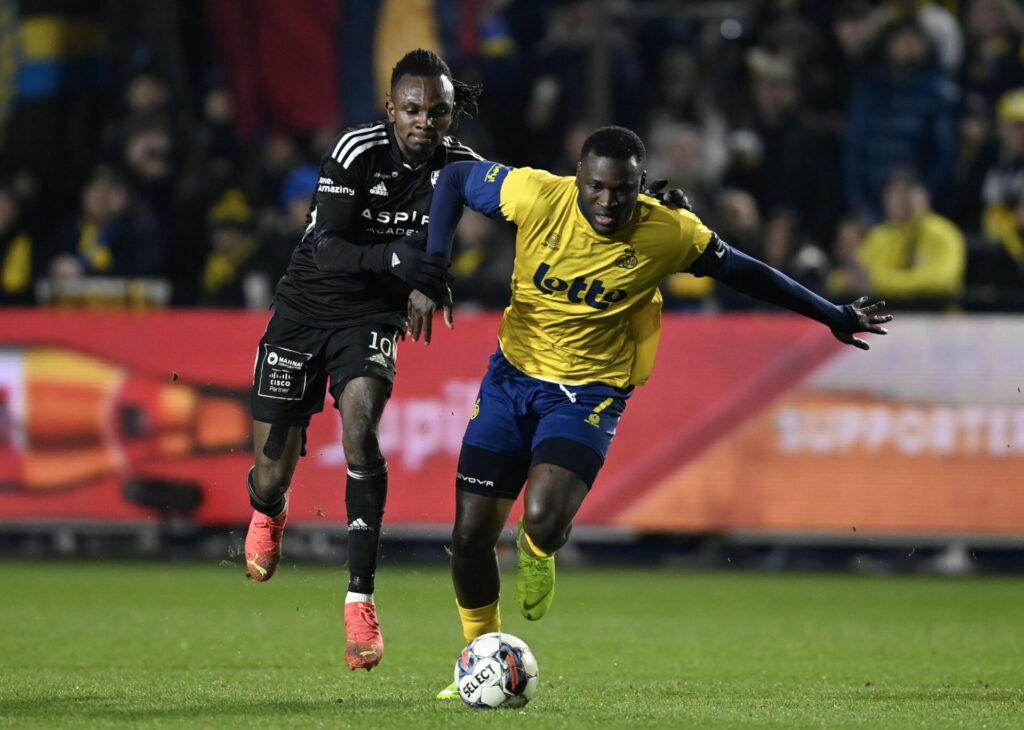 After the break, the balance in the game remained in Union's favour, and on their first chance, the Brussels side doubled the score. From a free kick, Senne Lynen quickly slipped the ball to Vertessen, who found himself in front of Nurudeen (52nd, 2-0).
Related News
Apart from a shot between the posts by Gary Magnée (65th), Eupen did not have many opportunities to break down Union, who seemed to be content with their advantage. They also missed a penalty in the 85th minute, after the referee sanctioned a foul by Anthony Moris on Smail Prevljak, who did not convert the spot-kick.
However, the Bosnian striker did take advantage of the passivity of the Union defence to reduce the score in the 9th minute to make it 2-1.
The win helped the Brussels side – on 59 points – regain second place from Antwerp, who are on 57 points. Antwerp beat KV Mechelen 5-0 this weekend. Eupen are 15th with 26 points.
Union Saint-Gilloise lost their last two leagues games, both finishing 4-2, against Standard de Liege and Westerlo in February.