The Flemish city of Halle has decided not to remove but instead to adapt two controversial colonial references in one of its parks as a "reminder of the role Belgium played as a coloniser."
In Halle's renovated Albert park stands a statue and a monument dating back to the colonial period: a bust of Leopold II and the monument 'Homage to the Colonial Pioneers'. Both have both stood there since 1953, but since Sunday last week, they have been given a new makeover and interpretation.
"This way, we keep reminding everyone of the controversial role our country used to play as a coloniser. But we also make it clear that the city strongly condemns these colonial atrocities and there is no place for racism and discrimination in our city," the city said in a press release.
For instance, the bust of King Leopold II will no longer adorn a pedestal to "get rid of any question of glorification," while the monument 'Homage to the Colonial Pioneers', will be greened in with ivy.
"Time and nature will be given free rein here," the city's authorities noted. Signs with more information about the history of Belgium as a coloniser also hang near both statues.
Decolonisation process
The park was already at the centre of the decolonisation process in the aftermath of worldwide protests against racism.
In 2020, the bust was defaced and pulled from its pedestal a few days later as part of a protest action amidst discussions to remove all Leopold II statues due to the crimes he committed in his former colony Congo.
At the time, Halle decided to put the statue back on its pedestal together with a plaque that reads 'Halle won't bow to vandalism'.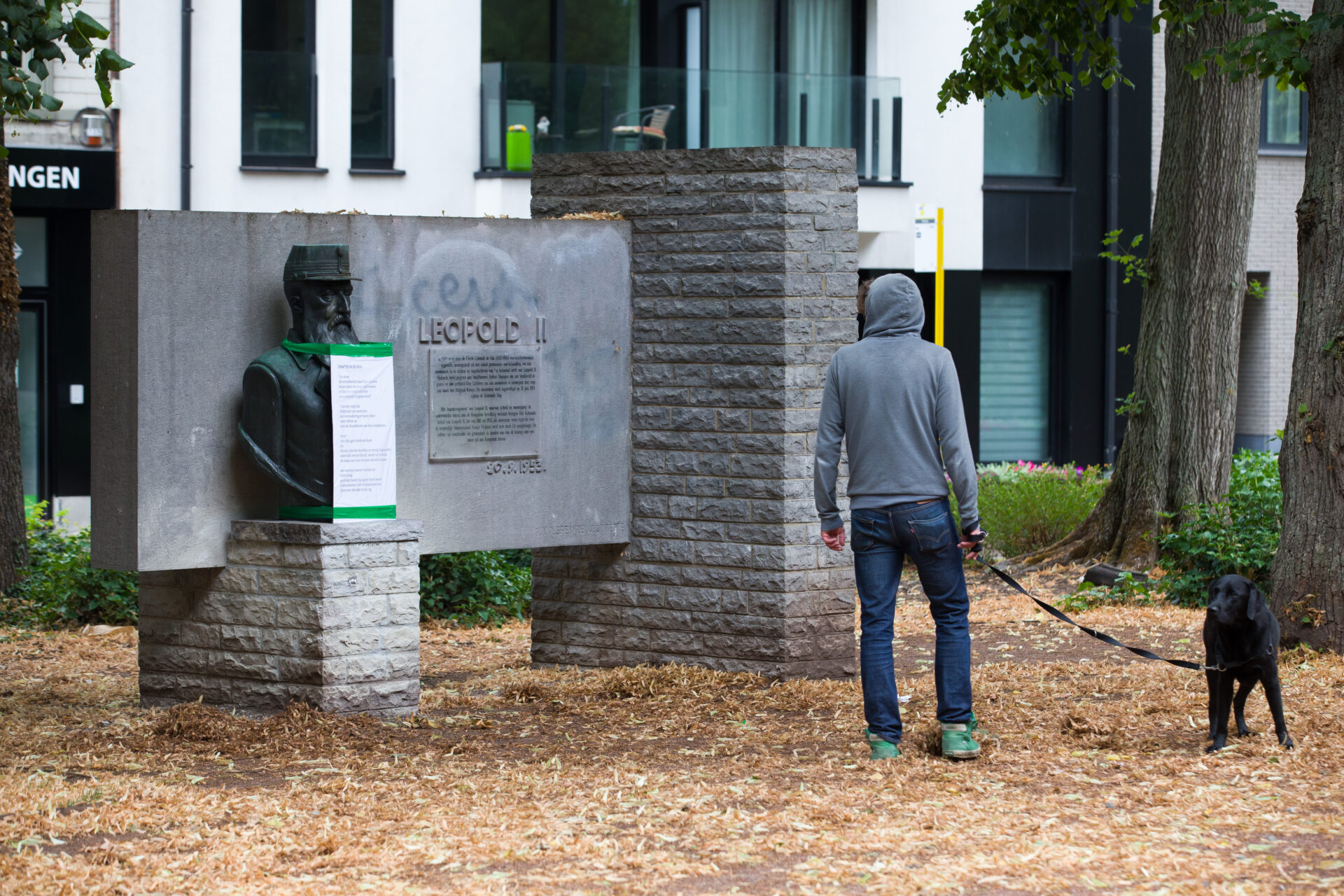 However, this did spark a discussion about the future of colonial references in public spaces, in which citizens and city councillors could give their opinions on the matter. Halle opted to launch a decolonisation project.
In a survey, the majority of people who wanted the references to stay voted that they could be given a new spatial or artistic decoration, which played a part in the city deciding not to completely remove the statue, but instead give it a more critical interpretation to "place colonialism in a historical perspective."
Related News
The new interpretation of the statue was presented during an event to remember the events of the colonial period and the traces they still leave behind to "give recognition to the Congolese community." A process has also been launched to develop an anti-racism and discrimination policy.