Rising interest rates and labour costs as well as increased building material prices and waiting times: a connection of challenges in construction will result in a sector slowdown, of which the impact will be felt by consumers.
Despite facing various challenges, the Belgian construction sector outperformed neighbouring countries last year as a result of a mild winter and government support measures, however, there are signs of a slowdown in activity in 2023 and the sector will likely not return to pre-pandemic levels until 2025, economists at ING Belgium have warned in a recent report.
Figures show the number of building permits granted for new homes fell sharply last year. Specifically for flats, the drop amounts to 11%. This is a logical consequence of the rising material prices, increased interest rates and in light of the economic crisis.
Those who do still apply for permits face increasingly long waiting times. Belgium is one of the world's worst performers in terms of permit processing time — World Bank data ranks Belgium 172nd out of 208 countries.
In the current context of the rising cost of building materials, there is a risk for a reduced supply of new construction in the long term. Long waiting times for permits discourages developers from investing in new projects, resulting in a growing housing shortage and a rise in purchase and rental prices.
No price drop predicted soon
The predicted slowdown for the construction sector comes at a time when it is still facing historically high prices, even though the price of many building materials has slightly improved compared to last summer.
Copper and steel prices have, however, started to rise again, while the recovery of the Chinese economy may also lead to new price surges, ING warns.
Related News
"Moreover, prices of energy-intensive building materials show no sign of cooling yet. Despite the fall in energy prices, many suppliers plan to raise their prices further," Wouter Thierie, an economist at ING, said. These are heavy and bulky products that are often produced locally, giving companies more pricing power.
"We do not expect a price drop in the short term. Many construction companies plan to pass on these higher input costs to their customers in the coming months," said Thierie. Labour costs in Belgium have also risen sharply due to automatic wage indexation, which will further weigh on people with construction and renovation plans.
Riding sustainability wave
ING economists noted that, while the number of permits for renovating commercial buildings is also at an all-time low, this trend will have to be reversed in the context of the EU's roadmap to make commercial buildings climate-neutral by 2050, which will increase demand for renovation and insulation works, also for residential properties.
"The long-term outlook for the Belgian construction sector remains favourable, thanks to the upcoming renovation wave to make homes more sustainable," said Thierie.
He added that, while new construction will remain important, especially to address the growing shortage of affordable housing, there will be a shift from new construction to renovation within the sector. "This shift will be reinforced by rising construction costs and land prices, which will encourage developers to invest in renovation projects rather than new construction."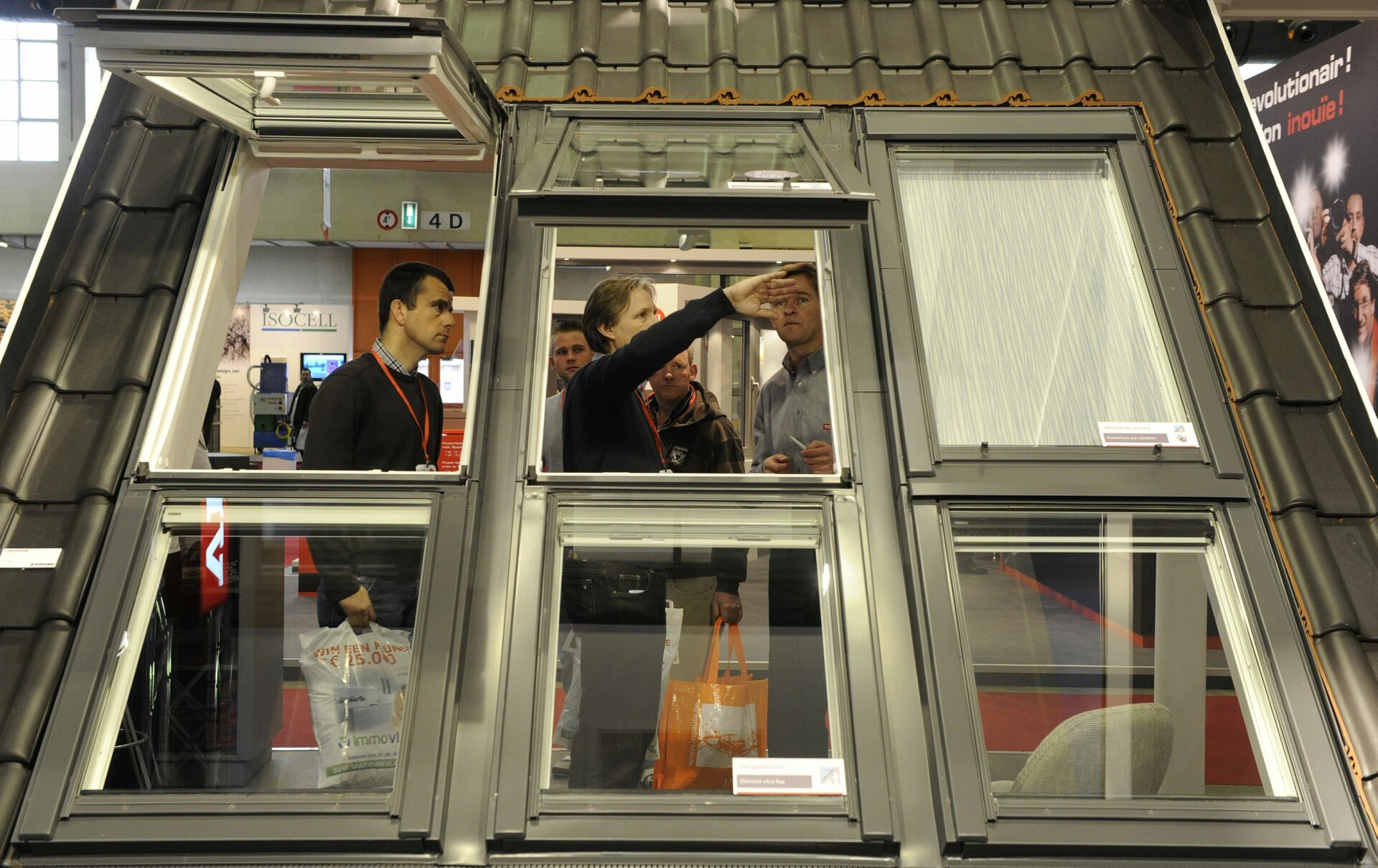 It is therefore not a coincidence that the theme of this year's construction fair BATIBOUW is sustainability, in line with with the trend towards renovation and increasing the energy performance of houses and flats. The fair opens on Tuesday.
"Sustainability is the theme of this year's fair, so we want visitors to be able to find all the solutions they need under one roof. To this end, we have set up an entire area dedicated to energy, called Energy Solutions," said Frédéric Devos, BATIBOUW's director.
Here, people looking to make their houses more energy-efficient can ask questions about what work should be carried out as a priority, and the best investments to make.