Registration for the 43rd edition of the Brussels 20km running event opens on Wednesday. This year, the run will take place on Sunday 28 May.
People who want to participate in the famous "20 km of Brussels" run can register from Wednesday on the organisation's website, or at 17 Rue de la Chapelle in Brussels, where the organisation's offices are located. It costs €28 to participate, €3 more than last year.
"This unique run through Brussels is one of the most important sporting events, widely known by Brussels residents. We all know at least one person who participates and whom we support," said Philippe Close, Mayor of the City of Brussels.
The starting shot will be given at 10:00 in the morning, and the run will begin from Cinquantenaire Park as usual. The route will take participants on a tour of the capital, passing by the most scenic areas, monuments, such as the Royal Palace, and parks such as Parc Royal and Bois de la Cambre.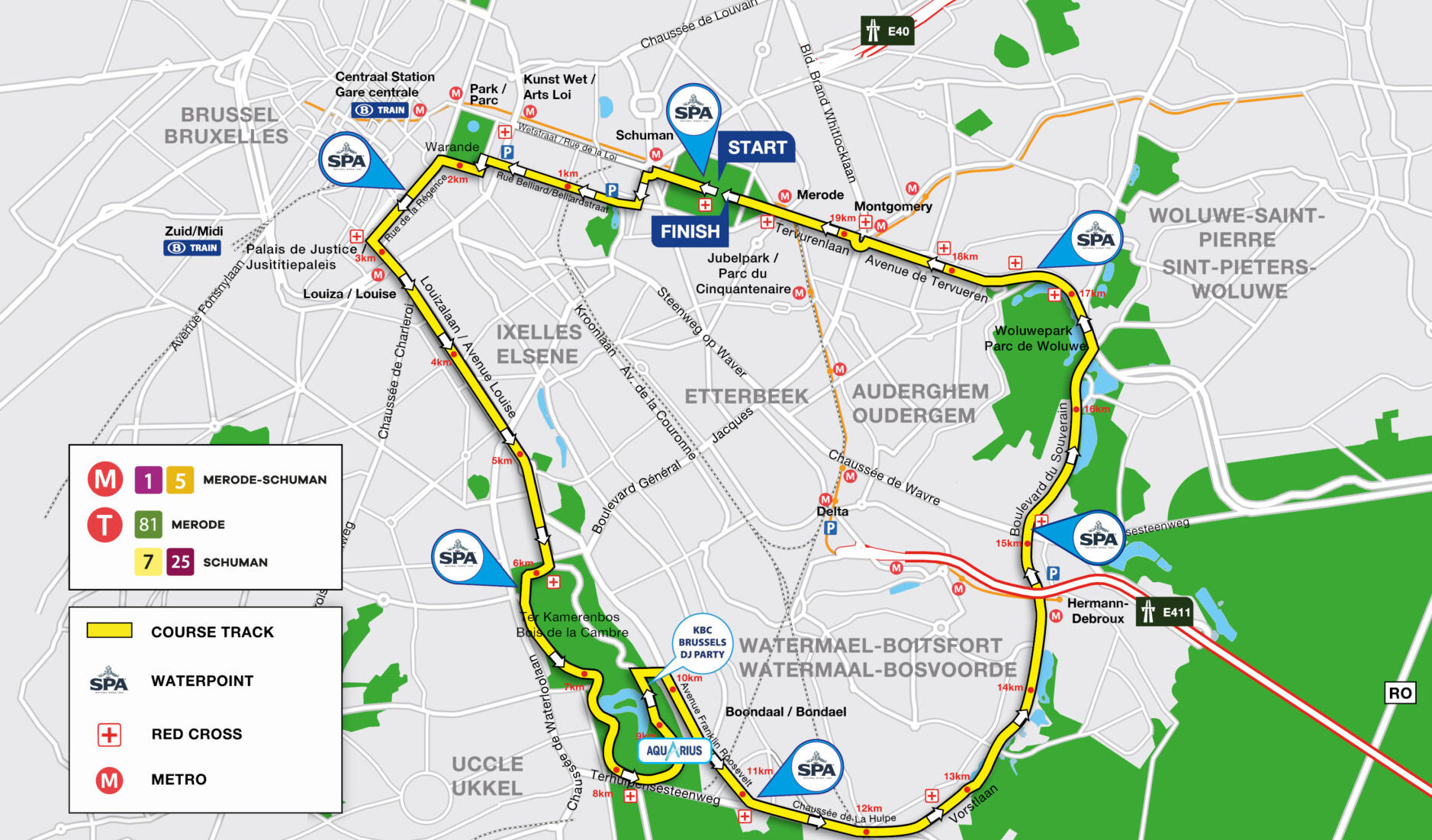 The number of participants will once again be limited to a maximum of 40,000 people. As has been the case in the previous editions, walkers and people with disabilities are also invited to partake in the event. Participants have to finish the course in five hours.
One of the novelties this year is the use of Ecocups at the drinks distribution stands, which can be reused at all supply points and can be kept by participants.
Related News
"What a pleasure to see the 20km of Brussels become a major sustainable sporting event while retaining the identity that makes this race one of the most important sporting events in the country," Benoit Hellings, Councillor for Sport of the City of Brussels, said.
"Thanks to the use of reusable cups for water supplies, the production of seven tonnes of waste will be avoided. This is a real step forward for the sport, keeping the streets clean and for the planet!"