"Tom and Bart, make a deal with each other and then make a deal with history," were the word of Bart Fierens, the new president of the Algemeen Nederlands Zangverbond (ANZ), on stage at the Flemish National Song Festival in Antwerp on Sunday.
The Zangfeest has been organised in Antwerp since 1933, successively in the Handelsbeurs, the Sportpaleis and the Lotto Arena. With the event, the ANZ wants to draw more attention to Flemish music, but it is also one of the biggest annual gatherings of Flemish nationalists.
The 83rd edition was not sold out, with the Lotto Arena at 80% capacity. Tom Van Grieken of Vlaams Belang was present at the Lotto Arena, but N-VA leader Bart De Wever was not.
The event began with a speech by Bart Fierens, largely on the theme of the 2024 elections. Fierens called on the leaders of N-VA and Vlaams Belang to work together to split Belgium.
"As far as I am concerned, retreat to Poupehan and involve the Vlaams Belang politicians from other parties," he said to the party leaders.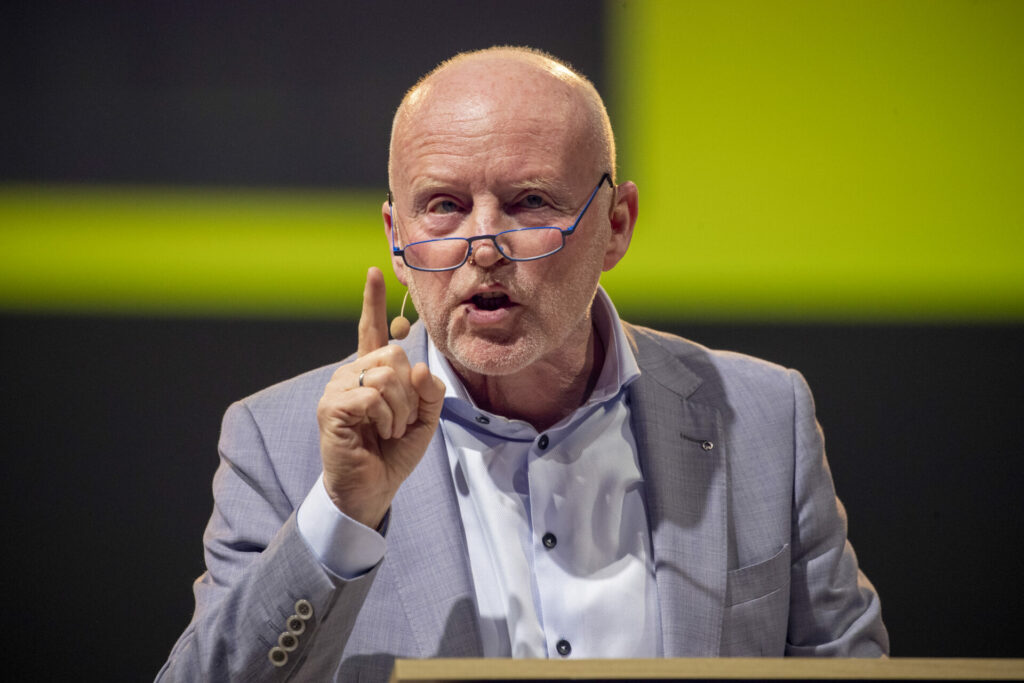 "The Flemish Movement has had more than enough patience. Realise your declaration of principles. Forget what divides you, work together, work together to split this country. Then, when that is done, each of you can go your own way again."
Related News
Fierens then gave a swipe at the wider Flemish Movement, which he said has fallen out over various disagreements. "What possesses us to attack each other? Why do we keep fighting each other? Why do we mistake opposites?"
The speech was followed by a performance by Ukrainian group Zoryanitcha, who had rehearsed some Flemish songs for the occasion.