The trial for the death of Sanda Dia has now come to an end, with the young man's family and the lawyers of the 18 defendants all issuing final statements on Monday. The 20-year-old engineering student at KU Leuven died in 2018 after undergoing a student hazing at the hands of a now-disbanded Flemish student club Reuzegom.
During an initiation ritual to join Reuzegom, Dia died of hypothermia and multiple organ failure after drinking large amounts of alcohol and fish oil. He was forced to stand in a pool of cold water in December for an extended period of time. Now, the 18 members of the private student club are charged with involuntary manslaughter and inhuman or degrading treatment and risk prison sentences of between 18 and 50 months for their role in Dia's death.
The pleas of the 18 defendants varied widely, with 11 of them pleading not guilty on either of the charges; the seven others pleaded guilty on one or even both charges.
Dia's father Ousmane Dia expressed his strong feelings on Monday: "I am very angry. I am angry at KU Leuven. I am angry at the young gentlemen here and I am angry at their parents. When I held my son's hand in hospital on 5 December 2018 because I did not want to let go, those parents were busy with their attorneys, Belgium's top lawyers."
'I just want the truth'
"I am angry because it is alleged that Sanda was friends with these gentlemen. Sanda's friends are all here. The ceremony in Edegem (just outside of Antwerp) was organised by them. Sanda was not looking for friends, he had many and they are sitting here," he said. "I heard here that Sanda was 'your' friend. The lawyers are doing their job, defending their clients, but everyone knows this is not true."
In a reference to a testimony last week in which became clear the Reuzegom members asked potential club members about how big the driveway of their house is and if there was a swimming pool in the garden, Mr Dia – who is black – said that they lived in a very modest flat in Edegem.
"I have no driveway, no garden, and that was one of your conditions for being a member of Reuzegom. Sanda was looking for a leg up, but he had friends, real friends. I will say why you were not a friend of Sanda: you do not leave a friend behind." Dia said that his wish was not for the 18 Reuzegom members on trial to go to jail. "I just want the truth."
He added that while parents should protect their children, they should also think of the parents who are on the other side. "You say you tried to contact me, that is a lie. One young man was at the funeral. He was scared, but I am not aggressive. I talked to him. He said sorry and I forgave him. But I told him to tell his parents that I am very angry."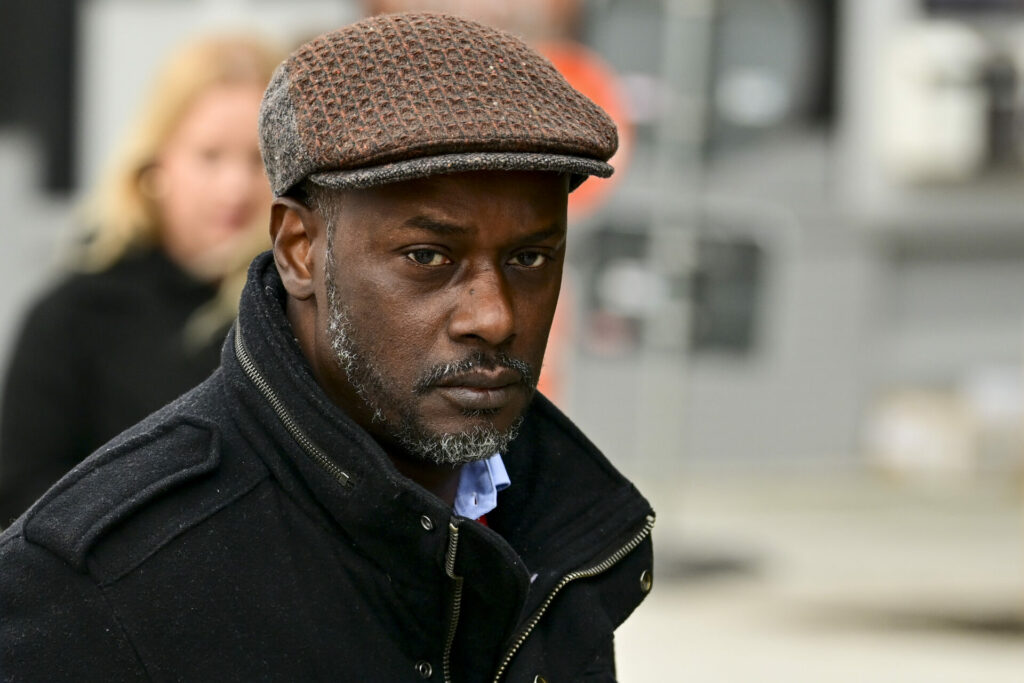 Additionally, he countered implications made by the defendants' lawyers that what happened was Sanda's own fault because he consented to the hazing ritual. "Yes, he agreed to be initiated, but not tortured to death. Yes, others have gone through the same thing, but they are still sitting here."
"I do not feel hatred, I just want justice. I have faith in justice, in this court. Everyone in this world dreams of coming to Europe, because everyone's rights are protected by justice in Europe. People risk their lives for that to come here. I have one message I still want to give to everyone, including the youth: we can make a difference, everyone can make a difference."
The Public Prosecutor's Office expressed gratitude for how the trial was conducted and stated that sentences will be handed down in good conscience, based on all the documents in the criminal file.
Related News
Lawyer Sven De Baere, who defends Sanda Dia's family, stressed that the court has all legal means to declare all defendants guilty across the board, and added their lawyers have said very little about the legal substance of the case, instead focusing on their image. He added that the most difficult points were deliberately avoided, referring to the administering of harmful substances (the fish oil) and criminal negligence.
"When the family says, 'for us you do not have to go to jail because it does not help Sanda, but you should not just get off easy', they are not talking about punishment," De Baere said. "It is about how to undo the damage. Sincere repentance – bearing the consequences for your actions – does not assume self-preservation."
The verdict will be delivered on 26 May.