More and more vans and cars in Belgium are being converted to smuggle contraband, from cocaine and weapons to large stacks of cash. The obvious aim is to outsmart police or customs during checks. Any such modifications will now become prohibited by law.
During targeted checks and actions last year, police intercepted a record amount of cash and drugs in the hidden spaces of vehicles. A total of 95 hidden compartments were discovered, in which police found a total of €1.7 million in cash (up from €225,000 in 2021) as well as 1.8 tonnes of cocaine (up from 37 kg the year before) and other drugs, weapons and mobile phones.
"Criminals are becoming more inventive and professional. Some crime gangs even have a specialised 'industry' to convert vehicles," Belgian Justice Minister Vincent Van Quickenborne said.
Illegal, even when empty
Belgium has a specialised expert network and over 2,000 Belgian police officers have been trained to look for these spaces. But roughly two-thirds of the times that hidden spaces were found, they were empty. "But the occupants were systematically linked to the crime scene."
Some drug gangs are even installing high-tech gadgets that ensure that the hidden compartment can only be opened remotely or when pressing several existing buttons on the dashboard at the same time.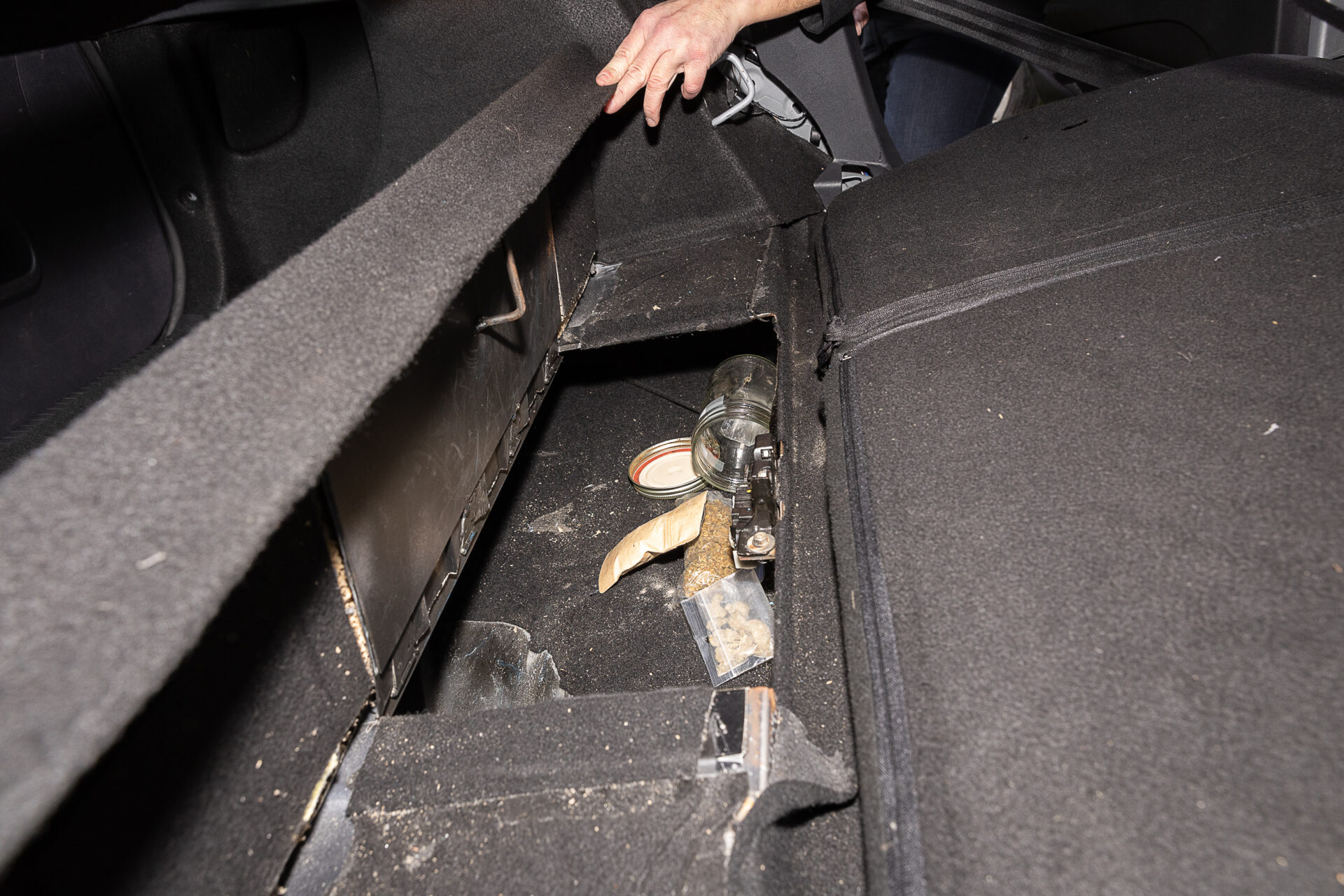 To put the brakes on this rising phenomenon, fitting or possessing a vehicle with a concealed space – whether in cars and vans but also boats, aircraft or motorbikes – will be illegal, even if the space is empty.
"This again gives police and prosecutors more teeth in the fight against organised crime," Van Quickenborne noted. People caught with such a compartment can face up to five years in prison and will be liable to a fine of up to €20,000.
Related News
The new criminal law was welcomed by the Federal Police, which explained that this puts an end to impunity for those who cannot be caught in the act.
"We also continue to train people to better detect these hidden spaces. With the naked eye, you really can't see them. They are hidden with push buttons, for example. So we share expertise. And of course, sniffer dogs also help detect the spaces," spokesperson An Berger said.